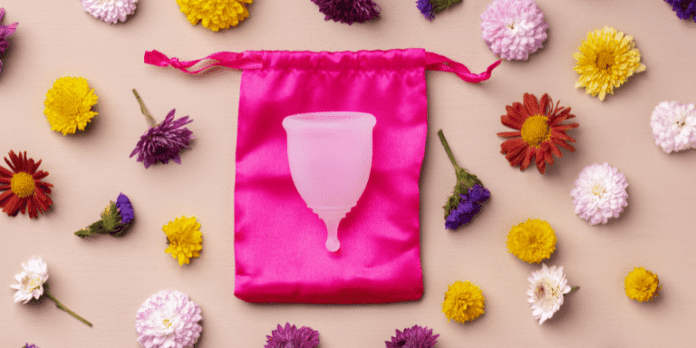 Menstrual cups have quickly become a popular alternative as they are way more sustainable than the traditional pads and tampons. Menstrual cups are small and flexible devices designed to be inserted into the vagina to collect blood. They are usually made out of 100% medical grade silicone, making them safe to use.
Honest review of a menstrual cup and here are my thoughts!
1. How was my first menstrual cup experience?
My first experience was quite terrifying for me. I went from a pad user to a menstrual cup with 0 experience in using any insertion type of menstrual products. Putting it in took me some time but it was not too hard. But the removing part was the scariest. I have thoughts of period myths like "What if I can't take it out?" which caused me to struggle a lot to take it out as I was tense. But once I got it out, it was easy after that, and looking back, the only reason I struggled was that I was panicking too much.
2. Reasons why I converted to a menstrual cup
Wanted a more sustainable approach
Save money on menstrual products as it is reusable
Pads irritated my skin
Longer time between changes
Do not have a bad odour lingering
Not afraid of leakage
3. What are the disadvantages of a menstrual cup?

A learning curve that takes a while to master fully
It may get a little messy
Taking it out in a public toilet may be a little challenging
You may need to try out different cups depending on your comfort level
Have to clean the cup after every use
4. The product I tried and recommend
FREEDOM CUPS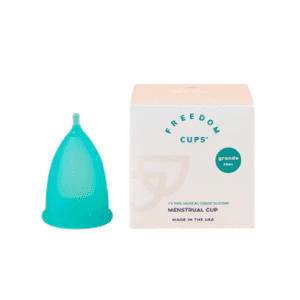 The product that I use is Freedom Cup in the mini size and it comes in a bigger size. The reason why I bought from them is because of their one for one programme. For each cup you purchase, they will donate a cup to a woman in an underprivileged community. This felt like the perfect way to help women and I was all for it.
The product itself is green, which is great as I have heard cases where white cups are stained over time. When I folded the freedom cup, it felt firm but flexible. After a few months of using it, I did notice the cup became less stiff, but this did not affect the experience.
You can purchase it on their website.
5. Tips & Tricks
Do your research when buying a menstrual cup! There are different sizes and shapes to choose from.
Look up and try different menstrual cup folding technique/shape that suits you.
When taking out the cup try not to panic and be as relaxed as possible if not it will be even harder to remove it.
Pinch the base of the cup to break the cup suction. Do not pull on the stem to remove it as the suction is still on.
Final thoughts:
Overall, I really recommend women to try menstrual cups as it has totally changed how I deal with my period. I no longer worry about leakage or the irritation that pads give me.  I just pop into the shower, take it out, clean it and put it back in. Really easy, odour-free and fuss-free. The best part is I don't even feel like I have anything on and something forgot about it. TMI, it is also very satisfying to see how much blood was collected that day hahaha. If you have wanted to try it but are afraid here's your sign to start now!
Read more recent articles:
Feminine Hygiene: 3 Key Steps to Optimal Vaginal Health Recommended by Our Community
Zara Review: Testing out their most popular beauty products!
Dior Lipstick Relaunch: 40 Refillable Shades In Sustainable Couture Case!