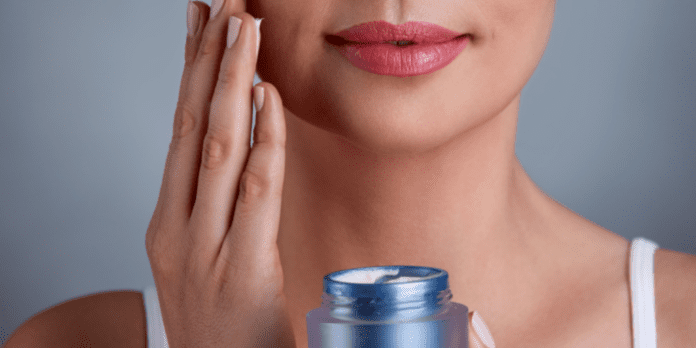 Waterless Beauty is a growing trend that incorporates water-free products into your beauty and skincare routine. It is something to consider if you're looking for alternative ways to reduce the environmental impact of your beauty products. Especially if you've already made the switch to natural ingredient products, or if you have already tried out refillable skincare products. Find out more about waterless beauty, what makes it sustainable, its benefits and our Editor's picks for the best waterless beauty products to try.
What is Waterless Beauty?
It is a trend that does not use water as an ingredient when formulating a product. When looking at skincare or makeup ingredients, you would often find water or aqua being the highest content ingredient. If you are unsure, you can check your product ingredient list and check the highest to lowest content in descending order. While water/aqua is not a harmful ingredient, it increases our water consumption rate.
With World Wildlife Fund predicting that two-thirds of the world's population may face water shortages in 3 more years and with water being so scarce, companies have come out with the solution to push out Waterless Beauty products to help minimise water intake. However, we as consumers can also do our part in contributing to the change by considering different sustainable options in our beauty regime.
How is Waterless Beauty more sustainable?
Waterless Beauty products help to reduce water footprint because most beauty products are formulated with a large quantity of water. If the water consumption used in beauty products does not decrease, it will contribute to a greater negative impact on the world.
Benefits of Waterless Beauty
Sustainable choice
Of course, the most obvious reason to choose waterless beauty products is that it helps with the conservation of water. Not only that but being waterless allows products to have a longer use-by date, thus reducing waste. So if you have trouble finishing products by the typical expiration date, a waterless product will be perfect for you!
More Product Value
A common beauty product ingredient often includes 60-80% water. By substituting water as the main ingredient, the actives will be able to be more concentrated and potent. Waterless Beauty products can then last you longer as you can get away with using a lesser amount. Ultimately, you will be saving water and money at the same time!
Suitable for sensitive skin
Water has the tendency to breed bacteria and therefore, water-based products require a lot of synthetic preservatives (aka irritants and carcinogens). Because preservatives aren't necessary for a Waterless Beauty product, it makes a fantastic alternative for sensitive skin.
Best Waterless Beauty products to try
Convinced by Waterless Beauty but don't know how to start? Here are our Editor's picks if you're looking to add some waterless beauty to your skincare regime!
Overall Rating: 4.8/5

FEELS VERY CLEAN
"Shu Uemura's cleansing oil was my first foray into cleansing oils. It is easy to use and removes my makeup easily, without much tugging at my skin, if at all. There is also no need to double-cleanse with this cleansing oil but I will make sure that my face is clean by using a toner after washing my face." -@SERENE28
TATCHA THE ESSENCE

Overall Rating: 5/5
LOVE IT
"Application is a breeze as it's absorbed very quickly into the skin. It's gentle yet effective and is suitable for my sensitive skin. This essence also helps support natural surface cell turnover for smooth skin and my skin is now much more smoother and plump. Skintone is also more even and bright. Beautiful packaging too." -@QQUEEX