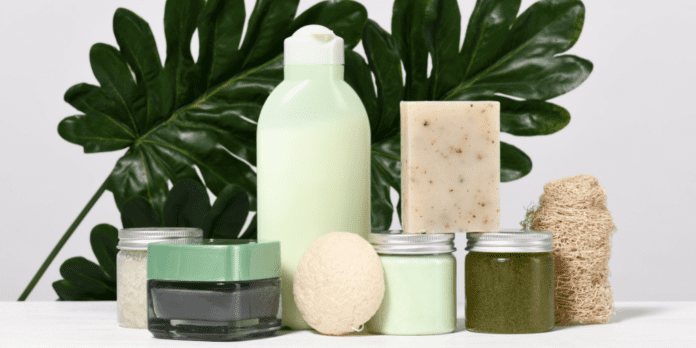 Refillable skincare products have been popping up more these days and are slowly permeating the mainstream. This is because the beauty industry is one of the largest contributors to plastic pollution. Many people are becoming more aware of the negative impacts of single-use plastic packaging products.
One of the benefits of refillable skincare products is that they can reduce the volume of plastic waste when you repurchase the refill. Secondly, they can help you save some money as it's usually sold at a lower price compared to their original price. A great solution for both the consumer and the environment!
Trying to lead a more sustainable lifestyle? Why not start looking for products that are both environmentally friendly that are also good for your skin! We have rounded up some of our top refillable skincare picks that could be perfect for you.
Refillable Skincare: Our Top Picks!
FENTY SKIN
INSTANT RESET OVERNIGHT RECOVERY GEL-CREAM
Brought to life by the famous singer Rihanna, Fenty Beauty aims to make a global impact by incorporating the 3Rs (reduce, reuse & recycle) in all its products. You can simply replace the refill cartridge in your case after you have finished it. Furthermore, this moisturiser instantly hydrates and reduce the look of fine lines and wrinkles. The brand also claims that in just one week, it could reduce the appearance of dark spots.
Leave a review if you've used it
HYDRA VIZOR INVISIBLE BROAD SPECTRUM SPF 30 SUNSCREEN MOISTURIZER
As said by Rihanna herself, this is the one product that she can't live without. This 2-in-1 lightweight and oil-free moisturiser and sunscreen combo can be used on all skin types. The pink-tinted cream applies seamlessly to all skin tones without the awkward white cast. As a sunscreen, it does not have a greasy feeling that many sunscreens have, would not pill or ball up and have no flashback in pictures!
Leave a review if you've used it

CHARLOTTE TILBURY
CHARLOTTE'S MAGIC CREAM
Charlotte's Magic Cream has won over 11 awards over the years and is their best-selling product. And recently, the brand started to introduce refill capsules and refillable jars in 50ml and 150ml sizes. The Magic Cream was originally created to be used backstage for models in fashion shows as it has the effect of "transforming skin magically". It can transform the appearance of tired-looking skin into glowing, smoother, plumper looking skin!
Leave a review if you've used it

GLOW RECIPE

Ever seen plum as an ingredient in skincare? Well, this moisturiser uses plum as the key ingredient to provide moisture and brighten the face. Its lightweight, gel-cream texture has the ability to help balance oil. In addition to that, this moisturiser is suitable for all skin types, especially combination skin. 100% of their tester even agree that this moisturiser kept them hydrated all day! The refill pods are the usual 50ml content that you can switch into your recycled glass jar.
Leave a review if you've used it

ORIGINS
GINZING INTO THE GLOW BRIGHTENING SERUM
Ginzing Serum is made with recyclable glass bottles, and the pumps may be reused in every refill bottle. Its unique ingredients include caffeine from coffee beans, orange peel oil, 5% skin-renewing complex and Vitamin C. These ingredients act as a booster for the skin because it has the cellular turnover ability to smoothen skin texture. And furthermore, not only will your skin become more radiant, your pores will become less visible as well.

Refillable Skincare: Global Recycling Day
The beauty industry alone is responsible for 120 billion units of waste every year! In addition to that, the beauty industry's single-use packaging is also the largest contributor to carbon emissions.
This Global Recycling Day could be a good time to start doing our part to prevent plastic pollution by making a switch to recycling packaging. It will be a great first step for us to be kinder to our environment.

Read recent articles:
Slugging Skincare: Does The New TikTok Hack Work For My Skin Type?
Travel Essentials That Everyone Needs For A Worry-free Travel
International Women's Day: Celebrating Women in Try and Review