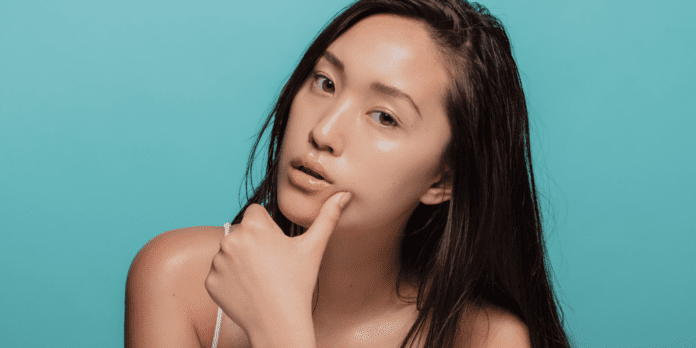 Slugging has been going viral all over TikTok recently. Many content creators jumped on the bandwagon and created their review shorts of how they feel about slugging. The verdict? Many were all for it. Originated in South Korea (like the oscar-winning Netflix drama Squid Games), the term slugging gained popularity thanks to social media.
Contrary to its unique name, it is actually not a new and strange concept as women have been slugging in their daily skincare routine for many years. Scroll down for some slugging tips and check out the product recommendation reviews and see if this new Tik Tok trend is for you!
TikTok video credit to @haleypham
So, what is "slugging"?
On first impression, the term slugging may sound intimidating as it sounds like you are in for some slimy treat. As opposed to that impression, it is actually a K-beauty trend that makes use of a very popular multi-purpose product — Vaseline. The benefits of slugging include making your skin feel soft and smooth and not to mention — THE GLOW! While there are also other ways to achieve glowing skin like using Niacinamide, slugging could be another way you could try out to see if it works for you. It is also a great anti-ageing method for plumping your skin with moisture.
To slug, you would first need to have Vaseline (petroleum jelly) or other occlusive skincare products. The process is relatively easy as you would need to just slather an even layer of the product onto your skin at the last step of your skincare routine before going to sleep.
The science behind slugging is that the "slug" will create a protective barrier over your skin which will lock in the moisture and prevent moisture from escaping through the night. Do remember to wash off the excess when you wake up the next morning!
Who should try slugging?
Dry skin
Slugging is superb for dry skin, especially those experiencing flaking skin as it will help to restore and heal up your skin from dryness.
Post-facial treatment
You could also try out slugging after a post-facial treatment like lasers and micro-needling. Thanks to the healing benefits of petroleum jelly, it will help you with repairing your skin barrier.
Eczema Skin
Those suffering from eczema can give also slugging a try as it is recommended by dermatologists to treat this skin condition.
However, doing a small patch test first before you commit to your full face is recommended!
Who should NOT try slugging?
Acne-prone skin
You probably should steer away from this trend if you have active acne as it will further aggravate it, making your skin worst by clogging your pores.
Oily skin
Slugging may clog your pores just like acne-prone skin as the oil produced by your face will be trapped and locked beneath the slug layer.
Sweaty skin
If you are the type who sweats a lot during sleep, you should probably also avoid slugging as the sweat will be trapped under the slug layer which may cause you to break out.
Slugging tips
Give your skin a deep cleanse before slugging, this is to prevent any dirt from trapping under the layers of petroleum jelly. Also, beware of using active ingredients like AHA and BHA underneath the layer as it will make those actives stronger due to the trapping of the slug layer.
While you can certainly try out various skincare trends, skincare is personal so you should always check if the products/method is suitable for your skin type.
Product Recommendation

There are many options for occlusive skincare products. Vaseline is one of the products best known to use for slugging as it contains 100% pure petroleum jelly. Other than slugging, many have been using Vaseline to moisturise dry cracked hands, dry skin on heels and as a lip balm.
Member's rating: 4.6/5
BRILLIANT MOISTURISER
"It bears the name of one of the trusted and best-selling brands of skin beauty products in the market today. Vaseline has long been used to manage symptoms of many severe skin conditions. It literally melts into the skin, flowing into the tiny cracks caused by dryness where moisture is needed most." -@MAEEE_CA
Another great option for slugging is the CeraVe Healing Ointment. Other than petroleum jelly, it contains ingredients like hyaluronic acid and ceramides to provide extra hydration and help restore the skin's barrier. This product is also accepted by the National Eczema Association therefore those suffering from eczema can use this too.
CeraVe Healing Ointment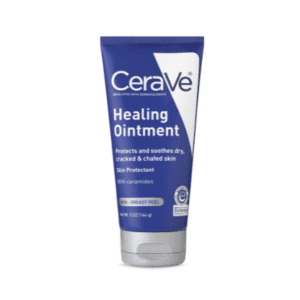 Leave a review if you've used it
The uniquely formulated Aquaphor Healing Ointment is also a great product to use for slugging as it restores damaged skin. Aquaphor formulated this product with 41% petroleum jelly to allow better oxygen flow and other skin protectants like Panthenol and Glycerin to moisturise, nourish and protect the skin while enhancing the healing process.
Aquaphor Healing Ointment Advanced Therapy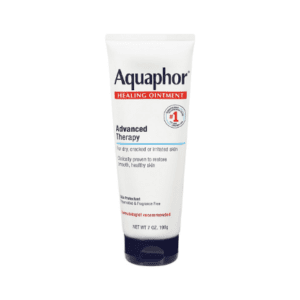 Leave a review if you've used it
Read more recent articles here:
Vichy: Does their new LIFTACTIV B3 Anti-Dark Spot Serum help with dark spots?
Travel Essentials That Everyone Needs For A Worry-free Travel
Try And Review's Staff Picks: Favourite Facial Cleanser According To Their Skin Type