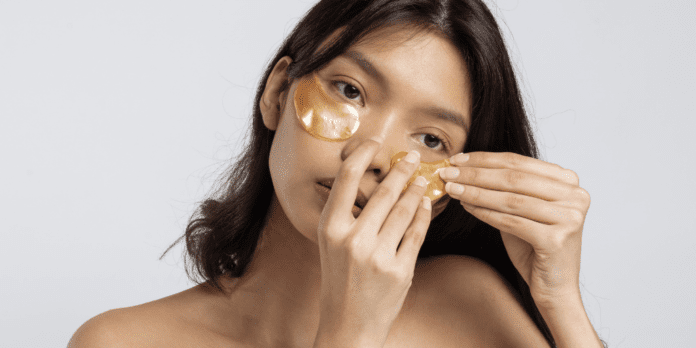 Self-care is an important part of living a healthy and happy lifestyle. The past year has flown by swiftly, and it is already 2022. If there is one good thing that the pandemic has taught us, it is that people have devoted more time to better care for themselves. In 2021, we saw the sudden rise of self-care related posts through online platforms like Tik Tok and Instagram. This caused a self-care trend to start online as many emerged and started introducing their favourite products and explaining their benefits for their self-care routine during this frenzy pandemic.
For that, we are here to share our knowledge, as we have curated some exceptional products with excellent reviews for you to try out. Although the end of this pandemic is unpredictable, one thing is for sure is that we must not neglect our skin and self-care. To kick things off, here are some of the 2022 skincare trends that will improve your skincare beauty routine!
Self-Care Routine: Skincare Trends to include this 2022
Skin Tightening Facial Oils
In 2021, facial tools were definitely a trend as people started using them to incorporate into their skincare routines. Some also used it as an at-home beauty treatment massage to pamper themselves. Be it Gua Sha or facial rollers, we are sure you have certainly seen or heard one of these. But what about the partner in crime item that pairs perfectly with these tools? The secret is to use skin tightening facial oils! With the pairing of facial contouring and skin lifting facial tools like Gua Sha, along with facial skin tightening oil used together, the end results will definitely be even more prominent.
Skin tightening oil benefit includes:
Shrinking of large pores

Boost collagen to keep skin taut

Bring radiance and glow to the face

Stop skin from sagging

Prevent wrinkles and fine lines
So instead of using your usual regular facial cream or oil, why not try out skin tightening facial oils to get the best result when pairing with your facial tools in your next self-care session? Here's one that our community recommends!
L'OCCITANE IMMORTELLE DIVINE YOUTH OIL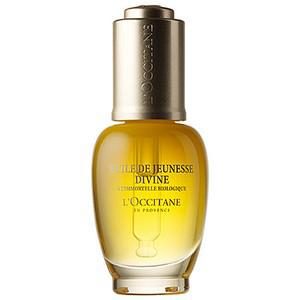 Overall Rating: 4.6/5
ANTI-AGEING PRODUCT
"Helps with pores and fine lines+ wrinkles. Will want to re-purchase this product!" – @CHANLIWEN
NOT BAD AT ALL
"Was excited to try this product with rave reviews. After repeated usage, my skin does look less dull and more rested. I have acne-prone skin, but to my pleasant surprise, it didn't cause a breakout." – @CHIAHJ
Purchase this on Shopee or Lazada.
Minimalist Skincare
The most crucial part of buying a skincare product is to look at its ingredient list. Usually, many brands come out with newly developed technology and fancy ingredients to put into their serums or moisturiser to grab potential buyers' attention as the new must-have items. But what we should be aware of is the number of ingredients that are used in the formula. Usually, the more ingredients that a product contains, the more likely you will experience irritation or allergic reactions on your face.
Some other benefits of using skincare with minimal ingredients include:
Reduces exposure to excessive ingredients

Easier to figure out which ingredient works or don't work for you

You will know what exactly you are putting on the face
Out of all the minimalist skincare, we have picked out one product that only has 11 ingredients in its ingredient list! Try it out for your next self-care routine! Ps, this is also one of our community favourites with more than 100 reviews!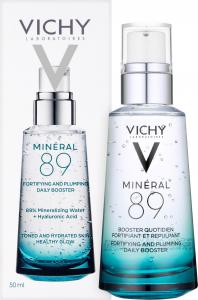 Overall Rating: 4.7/5
THANK YOU, VICHY!
"I love this product. In less than 7 days, my face was brighter, more supple and looked fresh and glowy. Amazing product. Skin is more hydrated than ever!"- @ANADCQ
VICHY MINERAL 89
"First time I used this product and received a lot of compliments from friends on my skin improvement. After using it for barely a week, I can see the glow on my face. It becomes very smooth and the pores are smaller. I will continue to buy the product once I finish my current bottle." – @JENNONG
Purchase this on Shopee or Lazada.
Multi-purpose Products
When discussing multi-purpose products, many might have doubts about their efficiency. Some might even think those good quality products that serve different purposes are better for our skin because they are specially formulated for specific targeting. Well, we are here to debunk this myth! A multi-purpose product is perfect for lessening the chance of a harmful chemical reaction when layering products on your skin, as certain ingredient combinations may cause bad allergies and reactions.
Other benefits of using multi-purpose products include:

More sustainability and less wastage on packaging

Less likely to be harmful to the skin

Decrease time spent in your simplified routine

Have less cluttering of products on your vanity

More cost-effective, which saves you money
There are so many more benefits to using multi-purpose products. So why don't you try it out for yourself for your next self-care pampering routine? Here is one product our community swears by and love!
NUXE HUILE PRODIGIEUSE MULTI-USAGE DRY OIL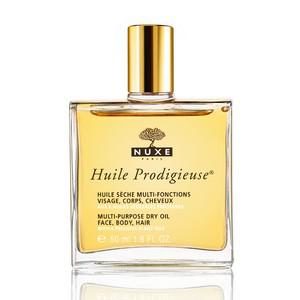 Overall Rating: 4.8/5
THE RIGHT AMOUNT WILL DO THE MAGIC
"Be careful to get the right amount needed, especially in putting it in the hair. But, when you know your needed oil amount/measurements to be used, it's very moisturising and effective. I love that its multi-usage, great for dry skin, hands, and hair." – @RUNWAY11
Purchase this on Shopee or Lazada.
Self-Care Routine: Maskne Essentials
While we did mention maskne skincare in our Skincare Trends To Look Out For in 2021, the sad reality is that maskne is here to stay as we have to continue wearing face masks in public spaces for a while. So, here are a more in-depth version of the maskne tips and tricks. Wearing sunscreen on a daily basis is one of the most crucial parts of our skincare routine. Without using sunscreen, the damages we get from the sun's UV rays can be grave and even lead to skin cancer. Other sun damages include the darkening of hyperpigmentation, spots and early signs of ageing.
Many people also have the misconception that as long as they are staying indoors or wearing a mask, they will not experience any sun damage. However, this conception is false as you still run the risk of UVA rays penetrating your skin, causing possible skin damage when you are near a window. It is even more crucial for people with maskne to wear sunscreen as it will help prevent hyperpigmentation, UV damage, and irritation. You can read here to find out more about tips and tricks in choosing the perfect sunscreens to protect yourself.
Here is a sunscreen that fulfils all the conditions above and is beloved by our community to protect against UV rays and sun damage. A bonus is that the sunscreen comes with a skin tone-up effect that colour-corrects & brightens complexion, perfect for both a makeup and no-makeup look beneath the mask.
SUNPLAY SKIN AQUA TONE UP UV ESSENCE SPF50 PA++++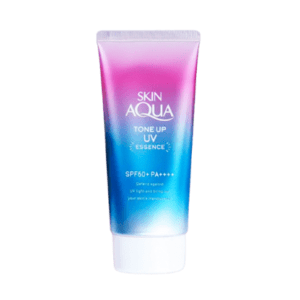 Overall Rating: 4.8/5
NON-OILY AND LIGHTWEIGHT SUNSCREEN
"This sunscreen is very moisturising, watery, lightweight, non-greasy and spreads like just like essence on the skin! It is so lightweight that I cannot feel an extra layout of sunscreen on my face. It helps to protect the skin from the strong UV rays! A great buy for those who prefer non-greasy sunscreen." – @PURPLEARIES85
RECOMMENDED BY MY BEST FRIEND
"Working in a beauty line, I always have to put on makeup every day. I love this sunblock because it acts as a makeup base, sunblock and colour corrector. I've combination skin and most of the sunblock I've tried gave me an oily base which causes my skin to have a layer of grease between my makeup, which will make my makeup not last throughout the day. This sunblock absorbs really quickly and doesn't leave like oily or sticky finish. I've been using this sunblock for almost 2 years now." -@9RACEQUEK
Purchase this on Shopee or Lazada.
Self-Care Routine: Maskne Solution
Next, we should address the proper treatment of the problematic maskne. Maskne is developed due to the trapping of oil, moisture, sweat, and dirt in the face mask, causing pores to clog and thereafter triggering acne to form. When pores are clogged, even the most expensive of skincare products will be ineffective. So, if you suffer from maskne, fret not as chemical exfoliators can help. Chemical exfoliants may sound intimidating and daunting at first, but they actually have many benefits. It is also more gentle on the skin than physical exfoliators and is a better choice.
You can typically find these two exfoliator acids in many skincare products: Alpha Hydroxy Acid (AHA) and Beta Hydroxy Acid (BHA). The acid helps break down the excess build-up of dead skin cells and sebum inside our pores, thus unclogging all the dead skin cells inside the pores allowing skin care products to seep into your skin layers. Chemical exfoliators also help with the aftermath of acne scars and pigmentation. They accelerate the renewal of skin cells, leading to even, radiant and healthier skin. A note to remember is that it is a must to wear sunscreen the next day as your skin will be sensitive to sun rays after using these products. Perfect for you to pair it with the sunscreen mentioned previously!
We recommend people with dry skin types to try the AHA while people with oily skin try the BHA. Here are two of our community's favourites!
COSRX AHA 7 WHITEHEAD POWER LIQUID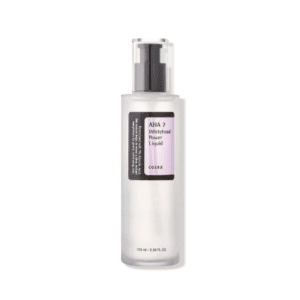 Overall Rating: 4.9/5
GREAT FOR STARTING OUT
"I am an addict when it comes to chemical exfoliation as I find it really effective and efficient in helping with my skin concerns. this product is mild and gentle for people who are trying chemical exfoliation for the first time." – @ESTHER
REMOVES BUMPS ON THE FACE?
"I had little bumps on my forehead and around my eye area that's why I decided to buy this one. It is also recommended by a friend. First two weeks of using it (2-3 times a week), I already noticed that the bumps were lessened. It exfoliates my skin but doesn't leave my skin dry. I love how it quickly absorbs into my skin without a sticky feeling. This is best for dry skin." – @ ENAMARIESALALI
Purchase this on Shopee or Lazada.
COSRX BHA BLACKHEAD POWER LIQUID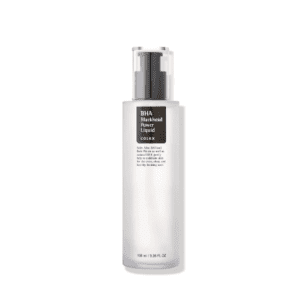 Overall Rating: 4.8/5
SO GOOD!
"I saw results after only a couple of uses. My pores appear tighter and my stubborn pimple marks are fading. You only really need two pumps for your face and neck, which will allow the entire bottle to last a long time. Also, it really works. I think it's worth it. I highly recommend this!"- @ITSRACHELKATE
GREAT BHA PRODUCT
"I tried this using a sample, and I was amazed by its results. It effectively cleared my skin from pimples and made my skin bright and look healthy. It also helped remove blackheads and whiteheads without having to rub on my skin. Its consistency is water-like and smells of alcohol, so that might be a deal-breaker for some, but if you can get past that alcohol smell, this product will work wonders for your blemished skin"- @THATGIRLCOFFEE
Purchase this on Shopee or Lazada.
Why Having A Self-Care Routine Is So Important
In times of the still ongoing pandemic, why not try spending some time pampering yourself through skincare? This is the perfect chance for us who are staying at home to really take things slow and focus on ourselves through self-care. Remember, self-care is so important for us to lead a happy and healthy lifestyle. Start with self-care through your skincare routines by trying out some of these recommended products, and who knows? You might notice a significant difference in your skin and find that perfect one true pairing for your beauty regime!
If you have any other beauty trends that you think will become huge in 2022, please feel free to comment down below to share with the community to help with their self-care routines!

Read more skincare related articles:
These 5 amazing lip balms will keep your lips soft and supple all day!
Probiotics Skincare: What's the Hype? And 5 Must-Try Products
Retinol: Benefits, why, how, when and what products are good?