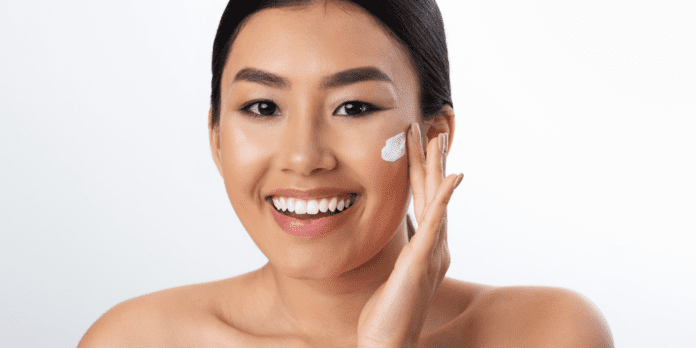 Retinol is one skincare ingredient
everyone
is
talking about
. In fact, no skincare routine is complete without a retinol serum or cream. It is a wonder ingredient that does it all – anti-aging treatment, acne relief, and helps achieve a brighter complexion. Simply put, it's one skincare ingredient that definitely lives up to the hype.
Also derived from vitamin A, Retinol is different from stronger retinoids as it has a lower concentration. We're covering the most popular questions about this ingredient and 5 of its most raved about skincare products.
How can retinol help my skin?
Firstly, retinol has something to offer everyone. It's primarily an acne treatment as it prevents inflammation and helps to tackle redness. Retinol serums are some of the most popular anti-aging products. It helps to promote cellular turnover, while brightening your complexion. Also, it boosts collagen production and leaves your skin soft and plump.
Similarly, it treats sun damaged skin as it boosts cellular turnover to improve your skin tone. It can help soothe the symptoms of sun damage, including fine lines and hyperpigmentation. Moreover, regularly using it can strengthen your skin to protect against free radical damage.
What are the side effects of retinol?
Using it can cause irritation to your skin as your cellular turnover increases. For instance, side effects include dryness, redness, and itchiness of the skin.
Therefore, you're more likely to experience side effects with a higher concentration. You can expect any side effects to disperse after a few weeks of regular use. Furthermore, you can protect your skin from irritation by wearing sunscreen while using retinol skincare products.
Is it okay to use retinol every day?
As it is a natural antioxidant, it can be used as a part of your everyday skincare routine. Therefore, you want to start by incorporating creams or serums with a lower concentration. 0.05% is the lowest concentration that you should start with. After that, you can gradually build the concentration up over time.
Are you ready to add retinol to your skincare routine? These are 5 of the most talked about skincare products on the market.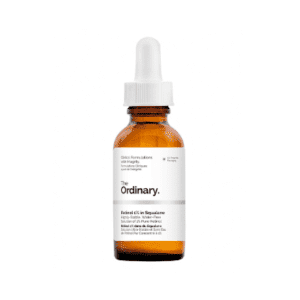 This highly stable form of retinol diminishes the appearance of fine lines and premature aging. We love this serum as a cruelty-free and vegan product that you can use every day. It's a best-seller and budget-friendly option from The Ordinary.
Leave a review if you've tried it before >
If you want to splurge on a daily skincare staple, check out this serum by Kiehl's. It's suitable for all skin types, including sensitive skin and has a potent concentration as an anti-aging treatment. It was voted 'Best Retinol' in the Harper's Bazaar Best of the Best Beauty Award 2021. In addition, the formula contains pure retinol, peptide, and ceramides.
Leave a review if you've tried it before >
Another budget-friendly option is OLAY's Retinol24 Night Face Cream. It works overnight to give you visibly smoother and glowing skin. It contains vitamin B3 for extra hydration that works 10 layers deep into your skin surface.
Leave a review if you've tried it before >
Meet one of most hyped about retinol products. Drunk Elephant's 'A-Passioni Retinol Cream' has a super-charged, silicone-free formula with 1% retinol that boosts your collagen production. Similarly, it diminishes the appearance of dark spots for healthy, vibrant-looking skin.
Leave a review if you've tried it before >
Finally, this innovative cream visibly reduces the appearance of deep wrinkles and rejuvenates your skin. Furthermore, this formula contains peptide to help plump and protect your skin for a youthful and radiant look.
Leave a review if you've tried it before >
What retinol products are you loving at the moment? Why not leave us a review of your favourites and share the love with the community!
Read more skincare related articles here:
Probiotics Skincare: What's the Hype? And 5 Must-Try Products
Hyaluronic Acid: Why You Should Incorporate This Serum Into Your Skincare Routine
Top 5 Best Sunscreens for Your Face