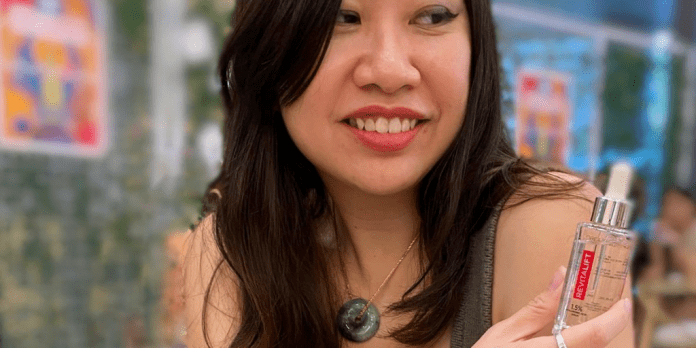 Hyaluronic acid

has been hitting the shelves in a variety of products, from serums and moisturizers to sheet masks, night creams, and even makeup products like foundations and lip products. So what exactly is hyaluronic acid? What benefits does it offer especially for people with dry and dull skin?

We asked 125 women what they thought about

L'Oreal Paris Revitalift 1.5% Hyaluronic Acid Serum

to find out what they think.

Dry and dull skin is a common problem and multiple factors . Living in an urban city like Singapore requires that we spend long amounts of time at our desks in air-conditioned rooms, or lead a fast-paced lifestyle with insufficient sleep and poor diet. The tropical climate also has tremendous effects on our skin's health. The most common effect of daily weather fluctuations is dry skin. It is especially crucial to take extra care with skin products that maximise hydration. Countering this is simple; if you need a reliable solution with visible and fast results, then you have come to the right place. Hear more about why 9/10 Singaporean women would incorporate this hyaluronic acid serum into their skincare routine.
What is Hyaluronic Acid?
Hyaluronic Acid (HA) is a naturally-occuring sugar in our bodies that retains water, keeping our skin hydrated. A diet filled with sufficient fruits and vegetables provides antioxidants that stimulate the production of HA in the body. With age, however, the amount of HA in our bodies decreases naturally. That is why HA is one of the most popular ingredients in various types of skin care such as serums, lotions, creams, masques, foundation, primer, blush and even lipsticks!
What are Serums?
Serums are skin care products that are designed to deliver high concentrations of specific active ingredients to the skin. They are essentially lightweight moisturisers that penetrate deeper into our skin that helps lock in moisture so your skin stays hydrated.
The new L'Oreal Paris Revitalift 1.5% Hyaluronic Acid Serum not only helps to provide intense hydration and instant radiance, it also helps to reduce fine lines. Hear from our community why it deserves a spot in your daily skincare regime.
What are the benefits of L'Oreal's Revitalift Hyaluronic Acid?
After a week of using the serum, our testers felt that their skin was more hydrated and moisturised. The HA content of the serum keeps skin moist throughout the day as it draws and holds water. It also improves skin elasticity and makes skin appear younger. Amazed by the plumping effect, our testers rated it 4/5. Try and Review member @monkeyno8 said the hydration effect of the hyaluronic acid "leaves (her) skin moisture-pumped" and "achieves an immediate hydration effect". Member @voiceofkt mentioned she will continue using it as it helped "combat dryness and dullness", and "restored suppleness", while @KellyWelly instantly felt the difference upon application.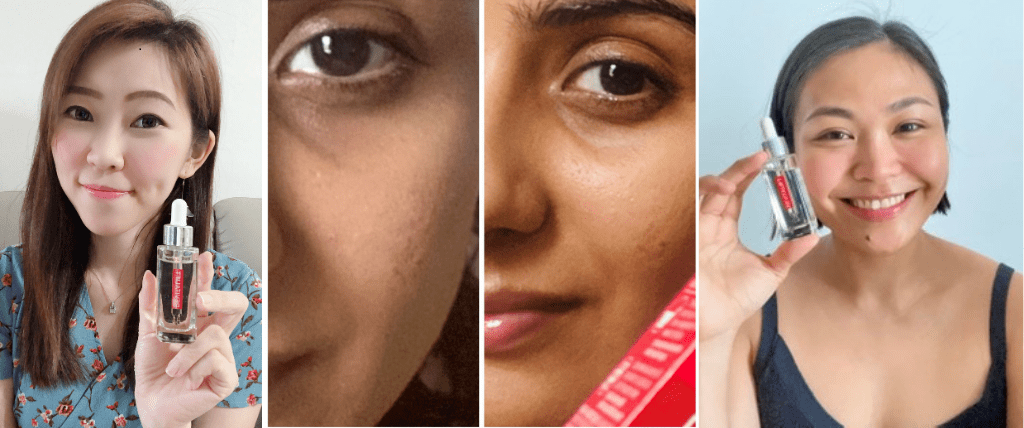 From left to right: @monkeyno8, @voiceofkt, @KellyWelly
Our testers also noticed that the serum helped to lighten dark spots from pimple scars. Prone to acne and scarring post-pregnancy, member @jelaycastilloong0418 believes that after a week of applying the serum, her pimple scars lightened and wrinkles were reduced. @pretty_freckles praised it as the "best product ever". As she was initially worried about having sensitive combination skin and was already suffering from redness and blotchy skin from prolonged mask usage, the serum left her pleasantly surprised because it was really comfortable to wear and it helped soothed her skin. The bonus was how it reduced her fine lines significantly
Will the Hyaluronic Acid leave a sticky sensation?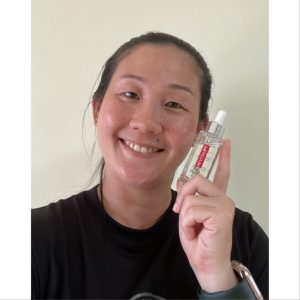 Impressed testers gave the serum a 4/5 for absorption. The serum sets into the skin quickly, without leaving any sticky feeling behind. @randompenguin87 loved that the serum quickly absorbs into the skin and immediately left her face feeling more soft and supple. @loveron agreed that the texture is great and that her skin is still breathable after application. Now, you do not have to worry about any discomfort!
How do I apply the Hyaluronic Acid Serum?
Adding L'Oreal Paris Revitalift 1.5% Hyaluronic Acid Serum is guaranteed to give you healthier skin and 9 in 10 Singaporean women believe this too. Member @loveron layered it with either sunscreen, make-up or moisturiser and it remained just fine. She observed that the serum did not become pasty as expected.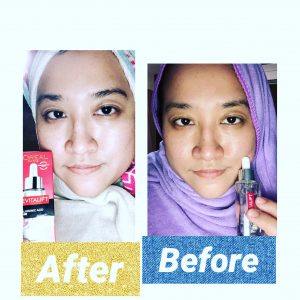 @Solihah Yakiniawati applied the serum after a gentle cleanser and used it both in the morning and evening. A week of application was all she need for a glowing and more youthful skin. It was also much easier and smoother to apply make-up after.
Is L'Oreal Revitalift Hyaluronic Acid Serum the one for you?
Finding the right skincare product that suits you and your skin is no easy task. Over 75% of our testers would recommend the L'Oreal Paris Revitalift 1.5% Hyaluronic Acid Serum and 9 in 10 of our testers would incorporate this hyaluronic acid serum into their current skincare routine. It provides both immediate and long-lasting effects of hydration and it is guaranteed to be a sustainable product in your skincare routine. Affordable and extremely beneficial, it is no wonder our testers loved this product and are likely to purchase it again. Purchase yours now on Watsons, Guardian, Shopee, Fairprice, or Lazada for more plump, well-hydrated and younger looking skin!
Read more skincare related articles:
Skincare Trends To Look Out For In 2021
Gua Sha: Take Your Skincare and Self-Care Routine To The Next Level
Eye Creams: Say Bye to Fine Lines With Our Community Favourites!