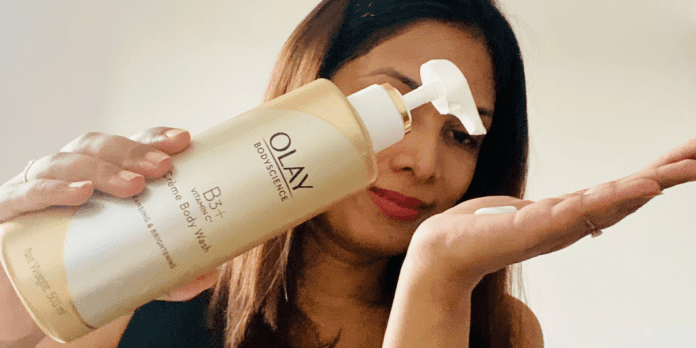 Niacinamide could possibly be one of the
top trending skincare ingredients of 2021
. Indeed a holy grail, but do you know what it is exactly and what does it do to your skin? Niacinamide is a form of vitamin B-3 that has many benefits. Some of which include brightening, strengthening of the skin's barrier, it helps control oil production which prevents acne and it has the ability to reduce redness. In addition, it is safe for all skin types, even those who have certain skin conditions as it is also gentle. It works to target various skin concerns. With so many benefits to reap from niacinamide, what's there not to love? The best part? Niacinamide is highly versatile and it works and pairs well with other skincare ingredients such as alpha- hydroxy acids (AHAs),
vitamin C
and
hyaluronic acid
. This helps to strengthen the skin barrier, thus making the other ingredients easier to tolerate. But are the benefits limited only to our face?
Hear from real user experiences as we sought out 150 members to try the first OLAY body wash that contains niacinamide. Could this be the secret to attaining a healthy body glow?
Introducing OLAY Bodyscience Niacinamide Body Wash
Proven to help treat hyperpigmentation of the skin, it works to fade age spots, brighten the skin, diminish dullness and repair signs of skin damage. Hence, OLAY Bodyscience has introduced a range of their niacinamide body washes to brighten, firm and nourish your skin. There are 3 different products within the range to help target your skin's specific needs: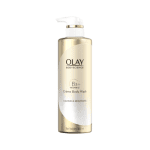 Infused with niacinamide and vitamin C, this body wash will work to cleanse and brighten your skin. Indulge in the sweet aroma of a unique blend of honeydew melon, apple blossom, and green bamboo.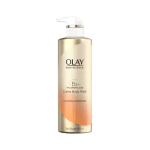 Infused with niacinamide and hyaluronic acid, prepare to enrich and hydrate your skin and at the same time, soak in the aroma of the delicate blend of star fruit, pomelo, and violet leaf.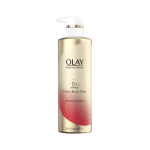 Infused with niacinamide and peptides, this crème body wash works to firm and give your skin that radiant glow while you enjoy the fruity scent of a unique blend of juicy strawberry, sweet pineapple, and anjou pear.
What's the Verdict on OLAY Bodyscience's Niacinamide Body Wash?
Curious to know if OLAY Bodyscience Niacinamide body washes are really as good as they seem? In addition to that, will they promise you a healthy glow like it would in skincare? Here's what some of our members have to say about them.
Nourishing and Moisturizing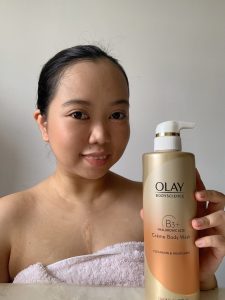 After 2 weeks of using OLAY Bodyscience cleansing and nourishing crème body wash, Try and Review member @alexiseunice loves that the niacinamide body wash "keeps (her) skin nourished and moisturised even if (she doesn't) use lotion – (she) loves the smell of it." The incorporation of niacinamide and hyaluronic acid locks in the moisture of your skin, leaving your skin feeling soft and hydrated. @Archana.nair said that the "nourishing creme body wash stands true to all its claims. It does not dry out (her) skin rather makes it feel nourished after a shower. It is the whole experience that comes with it – the fragrance the texture of the foam the ease of applying – it is truly an experience every time I shower."
Fragrant Shower Experience
Apart from how nourishing and moisturising the body washes are, the aromatic products also provided member with a wonderful and luxurious shower experience. @Chloeoe "definitely (enjoyed) the shower experience and the premium look and feel of the product." She loves the "creamy-white and smooth texture of the body wash as well as the product's fresh and sweet fragrance!"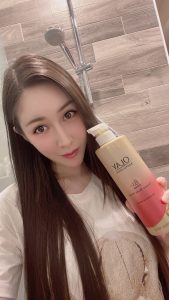 @Qbbzz who gave the cleansing and firming body wash 5 stars said that she has "been using this product for 2 weeks before (submitting) this review. (She loves) it and will continue to use it! ???????? …it is moisturising even for (her) sensitive skin. (She) loves that the scent (stays) on after shower and firms the skin".
Niacinamide can be used on all skin types and hence it is suitable even for those with sensitive skin.
Brighter and Smoother Skin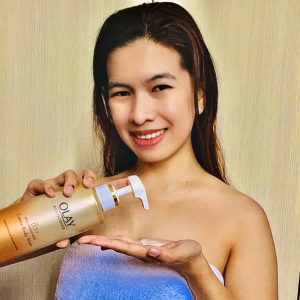 @Nicabits has noticed a change in her skin after 2 weeks of using OLAY Bodyscience's cleansing and nourishing body wash. "It helped my skin get healthier and brighter in just 2 weeks. I love the mild scent that it leaves on my skin. One pump can give a foamy and creamy leather. Highly recommended!"
Niacinamide for the Body?
Niacinamide has proven to be one of the best skincare ingredients for the skin for a healthy glow. It helps our skin get rid of hyperpigmentation, lighten age spots and also brighten the skin while repairing signs of skin damage. These could very well benefit the skin on our bodies too and we have our members to prove that to you. Let OLAY Bodyscience's Body Wash with niacinamide do all the work for your skin. All you need to worry about is immersing yourself in an aromatic and luxurious shower experience.
Read more related articles:
Probiotics Skincare: What's the Hype? And 5 Must-Try Products
Top 5 Best Eczema Creams To Help Soothe Itchy Skin
3 Anti-Bacterial Body Wash For A Germ-Free Night