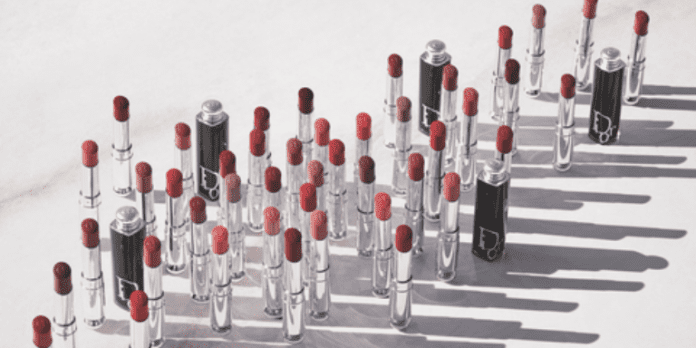 Dior lipstick has just relaunched! This time around, it is the Dior Addict series. The Dior addict series feature 40 shades of glossy and hydrating refillable lipsticks and it pairs with a stunning Dior addict couture case! The best of all? The lipsticks are now refillable so you can just get a refill each time you finish the product – yay to sustainability! Here are 4 of the Dior iconic shades you can start with, along with its 3 stunning couture cases!
Dior Lipstick Couture Case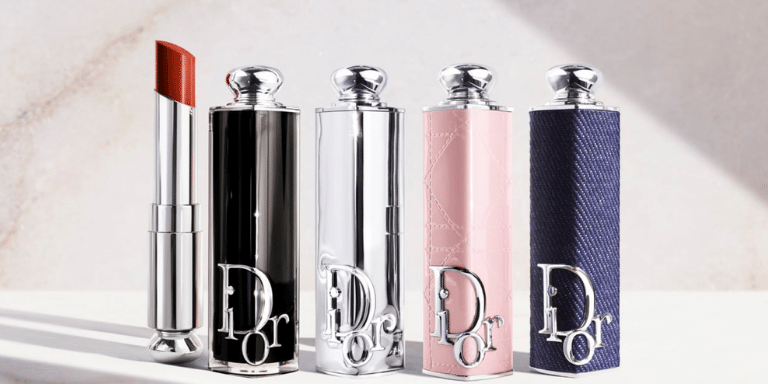 From left to right: Original, Metalic Silver, Pink Cannage, Indigo Denim

Dior Addict lipsticks – The 4 Iconic Shades

This Dior 8 shade is the equivalent of the iconic Dior rouge 999 red lipstick. It was worn by Blackpink member, Jisoo and Anya Taylor-Joy in the Dior advertisement. The Dior 8 is an orangey-red that will help brighten up your complexion after applying. Perfect for those special occasions!
This nude lipstick is like a my lips but better (MLBB) kind of shade. Unfortunately, because of how light the shade is, it is definitely more suitable for people with lighter skin tones. The Nude Look was created by Christian Dior with the idea to reinterpret the perfect contemporary nude. Therefore, this is how the famous greige (grey and beige) shade came to life.
This warm-coral iconic colour looks like what a Korean drama actress would wear. A perfect rosy colour to give a hint of vitality when applied with a light coat. With more coats, the multi-faceted sparkle will show through, which adds another layer of extra shine and plumpness to your lips.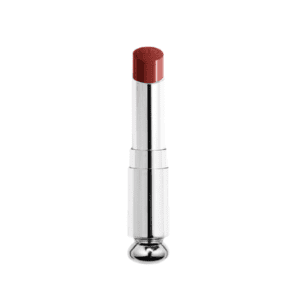 The lipstick name is exactly what this lipstick is – an icon. It is a deeply intense rosewood colour that brightens the face and is suited for most skin colours. Icône is the perfect lipstick to go for when you are trying to exude an elegant lady aura or use it during the fall season. This shade is also great to re-create the famous "glow look" makeup!
The Dior Addict lipstick will be a great gift for your girlfriends! With the abundance of 40 shades, you are bound to find the perfect shade! Let us know what you think of the gorgeous Dior lipstick in the comment section below and leave a review at try and review if you have used it before!
Read more recent articles:
Eczema Skin: Tips and tricks from our colleague who suffer from eczema
Dyson Hair Care: Is their hair care technology really worth the money?
Kim Kardashian's Makeup Artist, Patrick Ta Launched His Makeup Brand In Sephora!