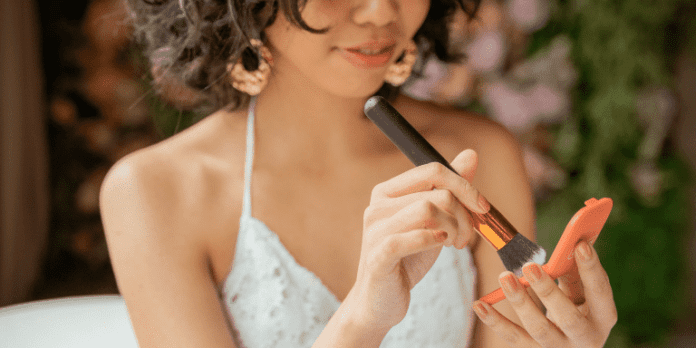 "Best blushes" are one of the common searches when it comes to makeup. Blush is a staple in many makeup pouches because of the healthy flush and glows it brings to the face. If you have been searching for "the one", The Review Collective is here to help! We have garnered reviews from our members for the best-rated blushes you can get in Singapore! Here are the best blushes that will give you a glowy and rosy cheek!
Best Blushes in Singapore For A Rosy Glow
NARS BLUSH IN ORGASMOverall rating: 4.6/5
NARS ORGASM
"Decided to try it out since it was in almost every beauty YouTube's makeup bag. It applies so smoothly and the product is so pigmented. Compliments my skin well and at the same time gives it a little sparkle. It blends out well and doesn't get patchy on the skin. It also works perfectly as an eyeshadow! Never regretted buying it despite its pricey nature (-:"
-@CHELSEAASMITHXXPurchase at Sephora.
Overall rating: 4.8/5
BEST BLUSH FOR RADIANT LOOKING SKIN
"This blush adds a natural tint to your skin and makes it looks glowing. The colour doesn't look cakey or heavy, it has a smooth texture that blends amazingly and adds a natural tone to your skin." -@WANIBUNNYY
Purchase this at Wander Beauty.
3.
TARTE
AMAZONIAN CLAY 12-HOUR BLUSH
Overall rating: 4.8/5
FIRST BLUSH I TRIED
 "I tried it and the colour is so perfect, not too pinkish or too reddish just the perfect colour that I think would match any skin tone. There's also quite a lot of products so I think that you won't be able to finish this as fast. I try using it as blush and even as eyeshadow and it's great!" -@APRIL08
Purchase at Sephora.
4. BENEFIT BLUSH BAR "CHEEKS ON POINTE" BLUSH & BRONZER PALETTE
Overall rating: 4.9/5
Addictive
"I tried this product through my friend. As I have fair skin, I thought these product colours are not for me. But wait until I tried it! I was so wrong! The colour combinations are amazing! Can give you a touch of summery goldish to pinkish touch to your cheeks! Best for a summer look and of course any occasions!" -@ERLYNN_Q
BEST DEAL AND FAVOURITE BLUSH PALETTE
"This is the only blush palette that I have gotten and I'm totally into it.
Application: you will definitely need your own blusher blush, I use the brush that comes with it strictly for Hoola. The blusher can be a little sheer on the first application but definitely can build it up. However, don't expect too much from the gold shimmer as it's almost non-existence, it's only sprayed onto the top layer. My favourite shade is Dandelion & I have always been using Hoola to contour." -@JOANNAC91
Purchase this at Sephora.
Read more recent articles:
Best drugstore mascara in Singapore for defined and clump-free lashes
Dior Lipstick Relaunch: 40 Refillable Shades In Sustainable Couture Case!
Eczema Skin: Tips and tricks from our colleague who suffer from eczema