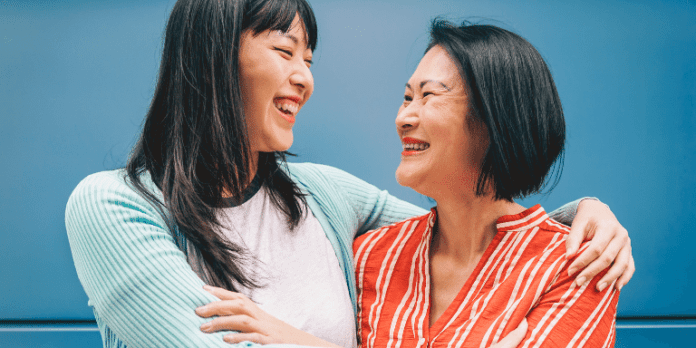 Best gifts for a mother don't always have to be the usual flowers, chocolates and cakes (although it would be nice to receive them too). It could be something extremely useful, like a product that could solve the problem that has been bothering them or remembering what they want. So, here are some of the best gifts when it comes to showing your mum appreciation for all special occasions!
Best Gifts To Show Appreciation For Your Mum
1. BRAND'S INNERSHINE RUBYCOLLAGEN ESSENCE STRIPS

Overall ratings: 4.8/5
CONVENIENT AND YUMMY STRIPS
"I have ultra acne-prone skin which is awfully thin with loads of broken capillaries on both my cheeks. I also have very deep laugh lines and depressed skin which makes me look older than I really am. Have always used makeup to cover my imperfections and it actually does little to no help at all. Hence I decided to try collagen. I tried different types of collagen in the past, and they are all either very heaty or make me put on weight.
Ruby Collagen on the other hand is different. It comes in strips and I can just slip it in my smallest clutch and have it any time, anywhere. It is delicious and refreshing with no added sugar. And my skin is smoother, bouncier and I have no outbreaks during the period of the month." – @MISSYTANGTANG
Available for purchase at Brand's, Shopee or Lazada.
2. PLANTUR 39 PHYTO CAFFEINE SHAMPOO (For Fine & Brittle Hair)

Overall ratings: 4.4/5
PHYTO CAFFEINE SHAMPOO 39
After using it for more than a month there are significant differences in my hair structure. It shows less hair fall. And just apply a peanut size of shampoo and let it stay for 2 minutes it wonders works. As early as my first application when the hairs were dried it add volume and was so silky smooth. I didn't really like the smell as I am used to fragrance. But it is mild. Keep up the great technology, recommended. By the way, my family member uses it too.. over 40 years old. -@SUHA
Available for purchase at Guardian.
3. ESTEE LAUDER ADVANCED NIGHT REPAIR SYNCHRONIZED MULTI-RECOVERY  COMPLEX SERUM

Overall ratings: 4.3/5
ESTÉE LAUDER – NIGHT REPAIR SERUM
"After a whole week of using this serum, my skin feels more hydrated and has a glowing look when I get up in the morning. My pores and wrinkle lines are definitely less defined. My skin has always been prone to acne, however in the past few days, I've noticed that my acne has lessened and the scars from the previous acne are fading off. The consistency is thick and non-sticky. It absorbs well and quick into my skin, and feels light, which is great with my combination skin! Would definitely recommend this product if you are willing to pay a little bit more for a serum." -@KHAYLIBRUTON
Available for purchase at Shopee or Sephora.
Overall ratings: 4.8/5
Classic Fragrance
I remember the women in my family wearing Chanel No 5 when I was a child. It's a timeless classic Women's Fragrance. I can't really explain the smell but it's sexy, romantic and long-lasting. Pricey but worth it because it stays with you and takes very little. -@DanaMarie
Available for purchase at Shopee or Lazada.
5. LOUIS VUITTON NEVERFULL BAG
Overall ratings: 5/5
NEVERFULL
"I super duper love this bag. Now I know why it is called "NEVERFULL". Because you will be able to put a lot of things inside for real. You can definitely organize your stuff properly because there's actually a hard part on the bottom and all of your things won't ruin or fall off. This is also perfect for those people who love to travel because you can just easily put everything in there without hassle because you can just grab it from inside with no hassle." -@iampatriciads
Available for purchase at Louis Vuitton.
Here are the best gifts we have handpicked for mothers in 2022! Let us know what you think and leave a review if you have used any of the products before!
Read more recent articles:
Dyson Hair Care: Is their haircare technology really worth the money?
Best Blushes in Singapore For A Glowy and Rosy Cheeks!
Dior Lipstick Relaunch: 40 Refillable Shades In Sustainable Couture Case!