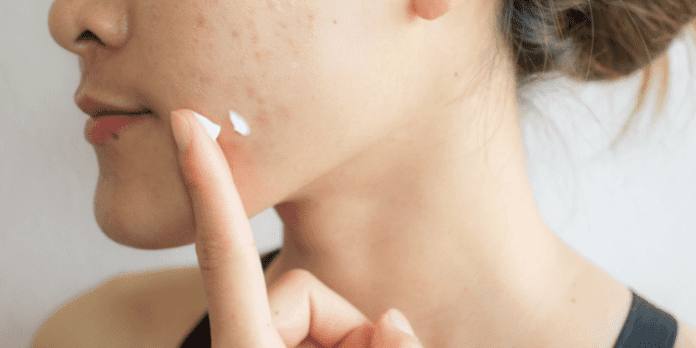 Salicylic acid, also known as Beta Hydroxy Acid (BHA), is an effective ingredient proven to help treat hyperpigmentation and acne scarring. Over recent years, cosmetic companies have been using this ingredient as the key ingredient in their products because of the amazing results salicylic acid delivers.
How does salicylic acid work?
How salicylic acid work is that it helps the skin to unclog blocked pores by exfoliating dead skin cells and keeping pores clear. In addition, salicylic acid helps accelerate skin cells' renewal. This leads to even, radiant and healthier skin. These benefits are exactly why people love using salicylic acid for acne-prone skin. In times of covid, salicylic acid has also become a trend to treat maskne!
Who should use salicylic acid?
Maskne – clears out clogged pores
Oily skin – helps to eliminate excess sebum
Hyperpigmentation – helps to fade scarring and dark spots
Acne-prone skin – prevents breakout
Best Salicylic Acid Skincare: Editor's pick!
FACIAL WASH: NEUTROGENA OIL-FREE ACNE WASH
Overall rating: 4.8/5
"This is an awesome product! Easy to use, really helped with my acne prone areas, my skin feels very clean and fresh after each wash. Skin does feel drier with it, but all fixed with a good moisturiser. Overall very effective though, very happy! 😍 I have been using it since my teenage. Overall I found that it made visible improvements to my acne and helped with keeping my skin smoother for longer, and so I highly recommend it for oily, acne prone skin.💕" -@MARIYAIMRAN

MOISTURISER: LA ROCHE-POSAY EFFACLAR DUO
Overall rating: 4.7/5
"I love love love this product. Have been using it for around 2 years now. It has helped me overcome the stubborn acne and it makes my skin less irritated and controls the shine. Also, it helps to dry out my acne as well. Would recommend it to anyone with oily acne prone skin." -@MANI1316
SPOT TREATMENT: MIZON ACENCE BLEMISH OUT PINK SPOT
Overall rating: 4.5/5
"I like this product as it can really help to clear out pimples fast. I used it twice on the same spot and within 2-3days, the spot is gone." -@ETMCS85
SHEET MASK: NEOGEN BLEMISH SOOTHING & SEBUM CONTROLLING MASK
Overall rating: 5/5
"As someone who gets breakouts every month this mask is another one in my weekly regime. It helps detox the skin in my opinion. Neogen products are also v good quality at an affordable price!" -@NINSY

You may also consider incorporating your salicylic acid with niacinamide to get even better skin clarifying results! However, if salicylic acid is not working for you, glycolic acid is also a great option for fading dark spots. Just like all acids, you should be aware that your face would be more sensitive to the UV rays after using it. So, always remember to wear your sunscreen to prevent any sun damage!

Read more recent articles: 
Waterless beauty: What is it and why you should give it a try?
Slugging Skincare: Does The New TikTok Hack Work For My Skin Type?
Best drugstore mascara in Singapore for defined and clump-free lashes