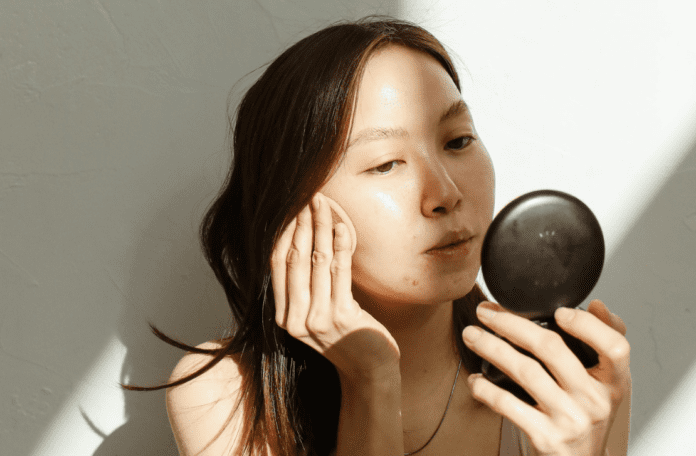 Compact powders for oily skin are multitasking heroes that instantly fix midday shine and patchy makeup. These handy little makeup saviors fit snugly in your handbag for convenient touch-ups on the go. Compact powders for oily skin feature gentle mattifying ingredients. With just a few dabs, these compressed powders settle across the skin beautifully and with a silken finish.
If you have oily skin, choose a compact powder that's non-comedogenic (won't clog pores), oil-free, and suitable for sensitive skin. Check out our compilation of some really great compacts for oily skin.
Best Compact Powders for Oily Skin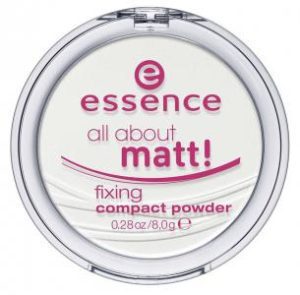 Overall rating: 4.8/5
Perfect press powder for me
"This will always be in my makeup bag. Good for re-touch, no white cast and doesn't cake when layered with other product." – Try and Review member @Slaydyjean
Read more reviews here.
Perfect for all skin tones, the Essence All About Matt! Fixing Compact Powder has beauty influencers raving about its flawless matte finish. The powder eliminates oiliness and adds a sheer layer of product over foundation. Dab the powder gently across the areas of your skin that tend to get oily. This compact powder sets makeup perfectly with a shine-free finish.
Highlights:
Cruelty-free

Free from animal-based ingredients, parabens, fragrance, alcohol, and oil
Have you tried it before? Leave a review if you have!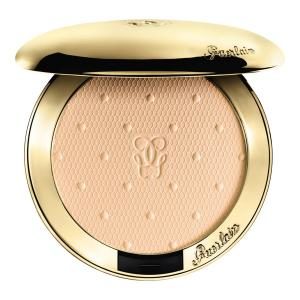 Guerlain's iconic Les Voilettes Translucent Compact Powder contains ultra-absorbent powders and beads that diffuse across the skin like a gossamer. Lightweight, sheer, and incredibly smooth once applied, this compact powder is the answer to all oily skin woes. The product's finish appears almost non-existent, thanks to the compact powder's superior formulation.
Highlights:
Available in flattering color palettes

Creates a second-skin effect

Suitable for all skin types
Have you tried it before? Leave a review if you have!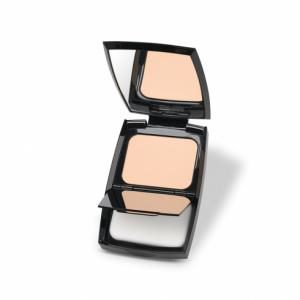 Your oily skin troubles will be gone in a jiffy once you get your hands on the Lancôme Teint Ultra Wear Compact Foundation. The foundation doubles as a compact powder, creating a natural, even-toned finish.
Your complexion will carry a matte yet subtle luminescent finish as the powder expertly masks imperfections and visible pores. Even though the compact foundation has SPF 15, we recommend applying sunscreen under your makeup for better protection.
Highlights:
Velvety finish

Creates a no-makeup look

Natural effect

Lasts for 18-hours

SPF 15
Have you tried it before? Leave a review if you have!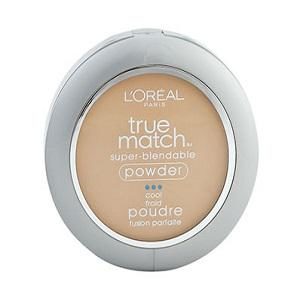 Overall rating: 4.5/5
Smooth matte finish
"This true match super blendable compact powder is suitable on my skin and I didnt regret to try this item. I dont feel anything discomfort on this product I Love It and as a make up artist I recommended this product so much to filipina out there." – Try & Review member @Haydee.Olita
Read more reviews here.
The L'Oreal Paris True Match Super-Blendable Powder is available in over 30 shades for the perfect coverage and finish. This formula settles nicely across the skin, leaving behind micro-particles of fine powder. The result is a lovely matte finish with zero shine.
Pearl pigments in the formula naturally enhance the skin tone without appearing cakey or intense. The buildable powder can be applied over foundation for a perfectly set finish without tackiness.
Highlights:
Buildable formula

Sheer finish

Suitable for all skin types

Eliminates shine
Have you tried it before? Leave a review if you have!
How to Apply Compact Powders for Oily Skin
When you have oily skin, applying makeup can be tricky if you're not careful at the start. First, wash your face with a gentle oil-free cleanser. Then, on dry skin, apply a chemical exfoliant (leave it on for 8 minutes and use only twice a week). Wash it off with lukewarm water and pat your skin dry with a clean microfiber cloth. Your skin is now ready for makeup.
Start by applying toner followed by an oil-free lightweight moisturizer. Once fully absorbed, slather on an oil-free sunscreen and wait for it to dry completely. Then, apply a silicone primer and oil-free foundation. Then gently dab (never rub) a little compact powder under the eyes and across your T-zone.
Use a clean brush to sweep away excess powder. Finish your look with a hint of blush, and you're to go!
Takeaways
Compact powders for oily skin specifically target the overproduction of sebum, especially after a few hours of wearing makeup. Always choose a formula that complements your skin tone and skin type.
Continue reading these interesting skincare articles:
Why You Should Include These 5 Skincare Trends Into Your Self-Care Routine in 2022
Probiotics Skincare: What's the Hype? And 5 Must-Try Products
Skin Type Concerns: Choosing An Appropriate Night Routine