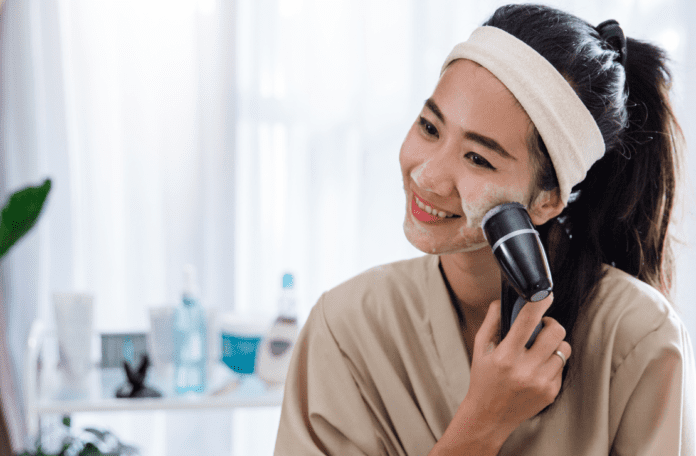 Beauty facial devices are all the rage, and rightly so. They do wonders for your skin and cut short the wait time to see results. Skincare products don't have to be used alone when you have beauty facial devices to amplify your efforts. With so many beauty facial devices on the market, it can be daunting to pick the best one. Our in-house editors suggest the best facial devices that are worth every penny. If you're new to the game, the following options should make it easy to pick what's best for you.
However, do note that facial devices that use LED therapy or needles will need the green light from your dermatologist. The last thing you need is to exacerbate an existing skincare condition or compromise your skin barrier.
Best Beauty Facial Devices to Use At Home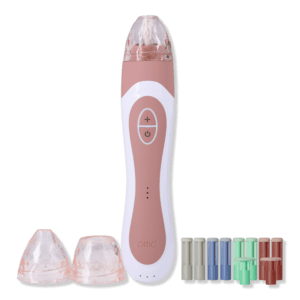 The PMD Personal Microderm Elite Pro is one of the best beauty facial devices for professional-level results. Instead of spending on expensive in-office microdermabrasion treatments, invest in this facial tool for smoother, radiant, and firm skin. It relies on TruTier™ technology, a combination of vacuum suction and triple-speed functionality.
The patented exfoliation feature relies on embedded aluminum oxide crystals that buff away dead skin for a smoother texture. The crystals also promote the synthesis of collagen, an essential protein that gives skin its bounce and elasticity.
Say goodbye to blemishes, hyperpigmentation, skin texture, wrinkles, and enlarged pores with every use. Visible skin issues dramatically reduce after consistently using this customizable facial device.
Perfect for: All skin types (those with sensitive or hyper-sensitive skin should seek a dermatologist's advice before using).
Have you tried it before? Leave a review if you have!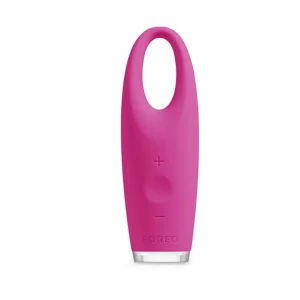 one of the most sought-after beauty facial devices, the FOREO IRIS™ Illuminating Eye Massager is ideal for under eye concerns. The device targets the sensitive skin under the eyes to reduce the appearance of crow's feet, fine lines, puffiness, and dark circles. It also helps products absorb better into the skin, enhancing the effect of eye cream or serum.
The device works on T-Sonic pulsating technology by gently tapping the skin, similar to the feel of one's fingertips. Expect to see brighter, smoother, and more youthful skin around your eyes.
Perfect for: All skin types
Have you tried it before? Leave a review if you have!
The winning feature of the NuFACE Trinity Facial Toning Device is its advanced microcurrent technology. This FDA-approved facial device sends gentle microcurrents through the skin to sculpt, contour, lift, and tone the skin. Expect fewer lines and wrinkles, plump skin, and reduced puffiness.
Simply run the device on freshly cleansed and primed skin, using gentle upward strokes for five minutes once a day. After you run out of the NuFACE gel primer, you can use the facial device with your favorite serum or facial oil.
Perfect for: Normal, combination, oily, and dry skin types
Have you tried it before? Leave a review if you have!
Beauty facial devices are a beauty must-have for skincare enthusiasts who want more out of their daily beauty routines. These facial devices will give you a reason to stick to a consistent skincare routine. Elevate your morning and nighttime skincare routines by picking up these beauty facial devices!
Read more of our recent articles:
Try And Review's Staff Picks: Favorite Face Sunscreen
Immunity-Boosting Foods That Can Help Fight The Flu
Probiotics Serum: How Does It Help with Signs Of Skin Aging?