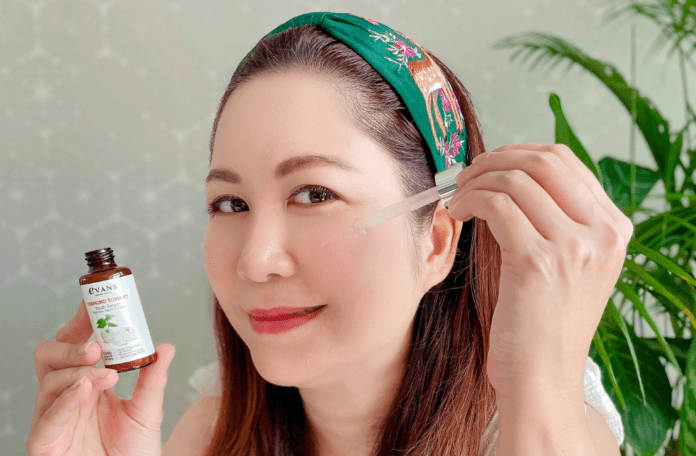 Probiotics serum has become increasingly popular, especially in women who want to slow down the aging process.
Research has shown that probiotics in skincare are able to restore the skin's natural microbiome, protect the skin against environmental aggressors and reduce multiple signs of skin aging. The skin becomes smoother, firmer, and plumper over time. Fine lines and wrinkles are reduced and the skin tone becomes more radiant, even, and bright. 
Try and Review enlisted the assistance of 125 real users to share their thoughts on the Evans Dermalogical Diamond Tomato Youth Serum. It has received a great response, earning an overall rating of 4.3/5. Continue reading to learn more about why women love this probiotic serum.
5 Reasons Why Women Love This Anti-Aging Probiotic Serum
1. It reduces fine lines and aging signs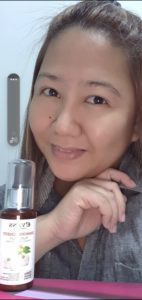 This Probiotics Serum visibly reduces multiple signs of aging due its active ingredients such as Bifida Ferment Lysate probiotic, which protects skin from environmental aggressors and stimulates cell renewal in the skin. Member @Kristel.Cabato… says, "Been using the product for 3 weeks and I can feel the result right away. Before I had dull and aged facial skin, and I now feel like I am 10 years younger. Will surely continue using the product." 71% of testers agree that fine lines and wrinkles are visibly reduced.
2. It replenishes the skin's moisture level for radiant skin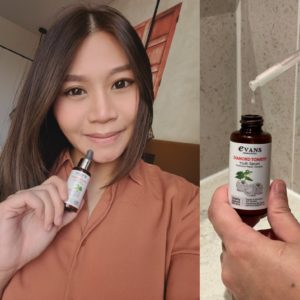 If you want to restore moisture for glowing skin, this is the serum for you. This probiotic serum contains natural cherimoya plant extract. It not only replenishes as well as plumps the skin's moisture levels, but it also restores skin balance and also strengthens the skin's natural barrier function. Member @Ohmyaddy says, "I've been using this product for more than a month now and there are visible changes in my skin. My skin looks more hydrated and radiant now. I adore how easy it absorbs into the skin, and is not sticky. The serum is pretty lightweight and gentle on the skin too."
3. It is suitable for all skin types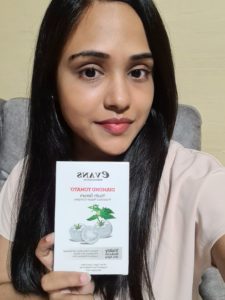 This serum contains Ascorbyl Glucoside, a gentler form of Vitamin C that is appropriate for sensitive skin. Your skin will appear lighter and more radiant as a result. @Shan20 says, "I have been using diamond tomato youth serum for the past 21 days. I use it every day in the morning and night. Also, I had bad breakouts easily and the scars are looking lighter now. I want to continue using it to see the improvement. My skin can easily absorb the fluid and skin looks radiant after applying the serum"
4. It evens out the skin tone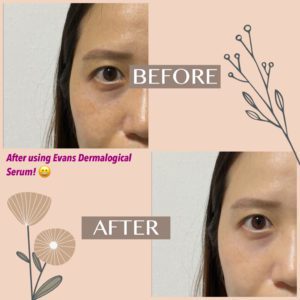 As the Evans Diamond Tomato Youth Serum contains Abscorbyl Glucoside, it is able to lighten dark spots, improve skin radiance, as well as even out skin tone for soft, youthful-looking skin. Member @Karenqjy says, "After using this serum for a month, my dark spots are visibly reduced and my skin looks brighter. I received compliments from friends and colleagues for brighter and clearer skin complexion too! The serum has a lightweight texture that is easily spread across and absorbed quickly into the skin. No sticky/greasy feeling after application. I am excited to continue using it for brighter and more youthful skin! Highly recommend this serum for anyone who's looking for brighter and youthful skin."
5. It tightens and smoothens the skin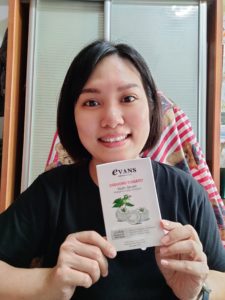 @Purrfectcharm says, "The pearly translucent texture of the serum amazes me, it absorbs almost immediately into the skin and doesn't feel any sticky feeling on the skin. After 30days, the skin feels smoother. Skin tone is brighter than before." This Probiotic Serum is fantastic if you want smooth skin. Its gentle form of vitamin C boosts skin radiance and smoothens skin tone. With continuous use, your skin appears firmer, smoother, and plumper. 
These are some of the most important benefits to look for when buying a probiotic serum. If you want to buy the Evans Dermalogical Diamond Tomato Youth Serum, you can easily find it in all Guardian, Watsons and Unity stores, or you can buy online from Evans Dermalogical. Try it today and tell us what you think of this probiotics serum!
This article is written in partnership with Evans Dermalogical Singapore. All opinions shared are based on authentic and honest reviews from real users.
Read more recent articles:
Rhode Skincare by Hailey Bieber: Is it worth giving it a try?
5 Liquid detergents to keep your clothes clean
Best Selfie Tips & Tricks To Up Your Instagram Game