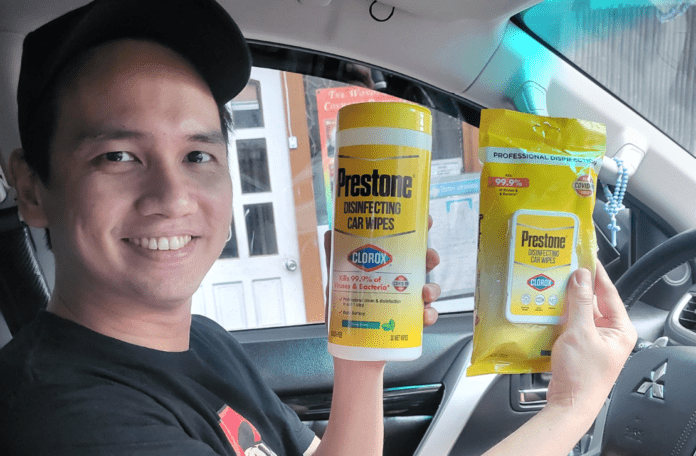 Car interior cleaning is even more important now especially since we are currently living in a world that has been radically changed post COVID-19. People have become much more fixated on hygiene and the need to disinfect everything we touch. Hand sanitisers and disinfectants have become a necessity in our households. Outside of the comforts of our own homes, maintaining the same hygiene standards of our car interiors cannot be overlooked. Try & Review engaged 500 users to test out the effectiveness of Prestone Disinfecting Car Wipes with the Power of Clorox, for cleaning the interior of cars. 
Why 99% of users trust using Prestone Disinfecting Car Wipes for car interior cleaning
1. It is suitable for car interior cleaning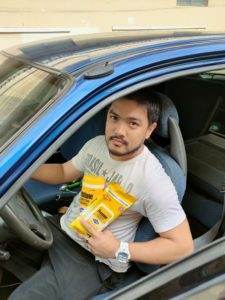 Unlike most alcohol or other household sprays, Prestone Disinfecting Car Wipes are specially formulated for car interior cleaning. It is good to clean and disinfect common surfaces such as the dashboard, steering wheel, buttons, door handles, and many more without damaging them. User @Odracir.baun commented, "I have a 90s car which means it is pretty old at this point. My car interiors are a bit rare in the market nowadays so it needs extra care in terms of cleaning it. Prestone Disinfecting Care Wipes does a great job in doing that."

2. It kills virus and bacteria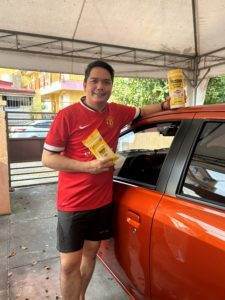 The Prestone Disinfecting Car Wipes are clinically proven to kill 99.9% of viruses, including the COVID-19 virus, as well as other germs and bacteria in just a minute. High-touch surfaces in a car's interior are prone to collecting bacteria and can be a major source of germ transmission. User @Cicero.lanuza agreed, "I use my car for my daily commute to work. I want a product to make sure that my steering wheel dashboard and any parts of my car are clean and disinfected. It's very important since we are in a pandemic and I sometimes have other people riding my car. Prestone keeps that promise for a cleaner and safer rider for a driver like me and passengers at the same time."
3. It leaves no white cast and residue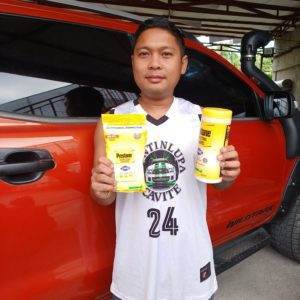 With a unique clear-drying formula, the Prestone Disinfecting Car Wipes do not leave any white case or residue. User @Steph.olan shared, "This product is so perfect especially for us whose business is buying and selling cars. My husband is picky when it comes to using any products in the car and usually we only use normal wipes. Luckily we discovered these Prestone Car Wipes! No more sticky and dirty car interiors. You feel that the car has been properly disinfected. The best so far!" Similarly, @Odracir.baun added, "It doesn't leave any marks on my dashboard or glass. The material for the wipe itself performed well in picking up trapped dirt on my steering wheel too!"
4. It is convenient and comes with a moisture-lock packaging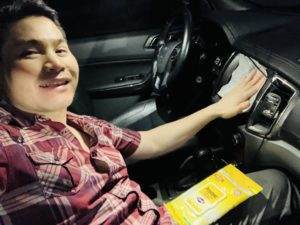 Prestone Disinfecting Car Wipes come in either a flowpack or a canister, both of which use a moisture-lock lid to prevent wipes from drying out. This also allows users to smoothly and quickly pull wipes, one at a time. User @Paolo.lavilla commented, "With their packaging you can easily store it inside your car. Each car wipe can be easily taken from the packaging even with using one hand only. The car wipes are pretty sturdy. They don't break or tear easily. It is a perfect fit with your palm. You can easily clean uneven surfaces inside your car. After cleaning you can smell how clean your car is with its fresh scent. It smells wonderful too."

Even with diligent hand washing and sanitizing, it is inevitable that we transfer bacteria through these high-touch surfaces. Protect the health of you and your family by disinfecting car surfaces with Prestone Disinfecting Car Wipes before heading home! Buy now at Shopee or Lazada.
Read more cleaning related articles:
Air Fresheners: Why do you need them in your home and recommendations from our community
Antibacterial Cleaning Products: Our Community's Top 3
These Tips To Keep the House Clean During COVID-19 are a MUST