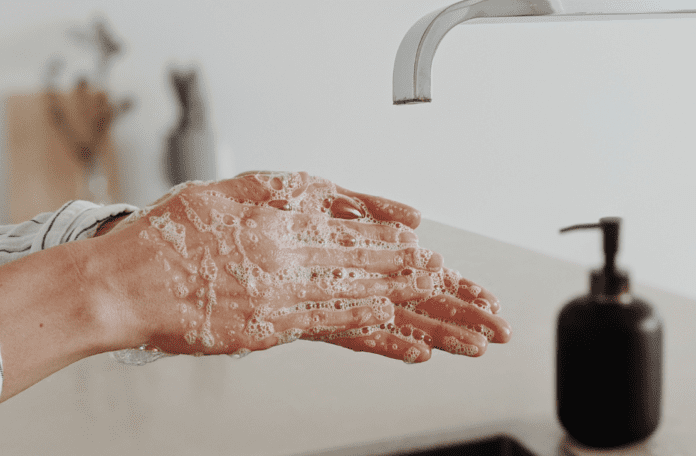 Hand soaps are essential for washing your hands to keep your hands germ-free. It ensures proper hygiene, which is an effective way to prevent the spread of germs and bacteria. Since the COVID-19 outbreak, there's an increasing awareness of how much bacteria we contact daily. Therefore, it is especially important to keep your hands clean to avoid illnesses.
Not all hand soaps are created equal, however. This makes choosing the right one for your needs important. Generally, good hand soap should be gentle on the skin. It should not strip away the natural oils that protect it. Harsh chemicals, fragrances, and other additives in some hand soaps can irritate the skin. This can lead to dryness, itching, or even dermatitis. In addition, try to avoid hand soaps with ingredients that are harmful to the environment, such as triclosan. This can accumulate in waterways and harm aquatic life. If you choose hand soap that has your favourite scent or texture, you're likely to use it regularly as well.
Keeping these factors in mind, here are our top picks for the best hand soaps to help keep your hands clean and healthy.
Best Hand Soaps to Keep Your Hands Germ-Free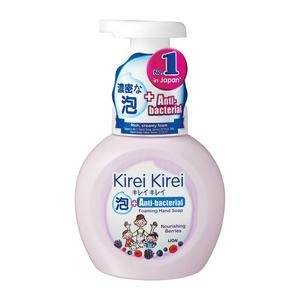 Overall rating: 4.7/5
As one of the more popular brands for hand soaps, Kirei Kirei's Anti-bacterial Hand Soap (Nourishing Berries) contains natural anti-septic ingredients derived from plants. The mulberry extracts within are high in antioxidants and rich in vitamins. This provides effective protection against germs while being gentle on the skin. With a creamy foam that cleanses all parts of your hands smoothly, it also exudes a fruity, berry fragrance that children will be more receptive towards.
Our member @Poshberries agrees that this product is "good for [the] whole family and the smell is good yet not overwhelming! The foam is very creamy too. Even my 5 year old is using it though all of us have eczema but it doesn't irritate our skin! Repeated buy and in fact just bought one (nice fragrance – Peach & Evening Primrose) yesterday again!"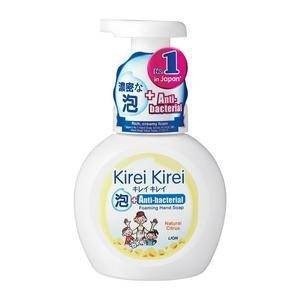 Overall rating: 4.7/5
Similar to the earlier Kirei Kirei's Anti-bacterial Hand Soap (Nourishing Berries), this Natural Citrus Anti-bacterial Foaming Hand Soap effectively cleans your hands, killing all bacteria. Made with natural citrus extracts, which give it a refreshing citrus scent, it contains anti-bacterial agents that kill the germs on your hands. The foaming formula of the soap also creates a rich lather that spreads easily over your hands. This ensures that every part of your hands is thoroughly cleaned. Its natural formula is also gentle on your skin, so it is safe for regular use. Other varieties of hand soaps by Kirei Kirei include the Moisturizing Peach and Refreshing Grape flavors.
Our member @Amanda.Liang is a long-time fan of Kirei Kirei, as "Kirei Kirei is my go-to brand when I think of purchasing hand soap! I love this particular natural citrus scent as compared to the others because it smells refreshing! This hand soap also does not dry up my hand as compared to other brands which I later have to apply hand moisturizer."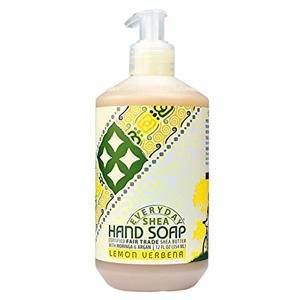 Overall rating: 4.7/5
Handmade with Certified Fair Trade unrefined shea butter, moringa leaf and argan oil, Everyday Shea's Hand Soap (Lemon Verbena) is great for everyday use. Upon washing your hands with it, it leaves them feeling not just clean, but also refreshed and moisturised. Shea butter is the oil from the nuts of wild Shea trees. It's been used for centuries in Africa as a herb, lotion and cooking oil. Nevertheless, it is the emollient properties of shea butter that are most valuable for skin care. It was found to be able to protect the skin against environmental aggressors, soothe irritated skin and moisturise the epidermis. 
Our member @Cuzimjustakid thinks this hand soap is "highly recommended for people with extremely dry skin. Just from about a week of usage, I have seen a stark improvement in my skin's ability to retain water."
How to Choose Good Hand Soaps
Choosing a good hand soap is important for maintaining proper hygiene and keeping your hands clean and healthy. The following are some of the factors to consider when choosing quality hand soaps for you and your family.  
Try to look for hand soaps that contain natural or plant-based ingredients. Also, avoid harsh chemicals like triclosan, parabens, and phthalates. Natural ingredients are often gentler on the skin and less harmful to the environment.
Consider your skin type when choosing a hand soap. If you have sensitive skin, look for soaps that are fragrance-free and gentle.
Look for its germ-fighting power
If you work in a high-risk environment or have a weakened immune system, consider a hand soap with germ-fighting properties. Such soaps usually contain ingredients like benzalkonium chloride, chlorhexidine, or alcohol.
Hand soaps come in a variety of scents, from fruity to floral to fresh and clean. Consider what scent you prefer and choose a hand soap that suits your preferences. This will make you want to wash your hands regularly. 
Hand soaps come in different forms, including liquid, foam, and bar soap. Consider which form is most convenient for you and your lifestyle.
Find out about its brand reputation
Choose a hand soap from a reputable brand that has a good track record of producing quality products. Look for reviews and recommendations from other customers to help you make an informed decision.
When choosing a hand soap, you can consider the ingredients, your skin type, its germ-fighting power, scent, form, and brand reputation. By taking these factors into account, you will find a hand soap that is effective, gentle, and suited to your individual needs. 
Hope the above recommendations are of help to you. If you've tried any of the hand soaps, leave a review and let us know what you think of it.
Read more bath and body-related articles:
Body Wash vs Soap: Why we should make the switch to body wash with the help from our community
Dry Skin Moisturisers: Do they really work? Our community's top 3 suggested products for you
Antibacterial body wash: 5 reasons why mums trust this for their family