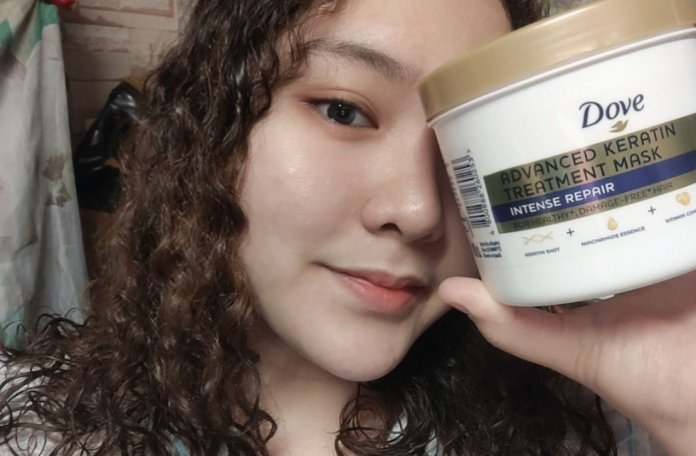 Damaged hair solution can be as simple as adding a weekly hair mask to your hair care routine. Applying a hair mask is a relaxing and easy way to seal in moisture and revitalize your tresses. Try and Review engaged 300 ladies who have colored, bleached, or damaged hair to test out the effectiveness of Dove Advanced Keratin Treatment Mask. 
Here's why 98% of women in Metro Manila agree that their hair health is restored after frequent usage of the hair mask 
It gives instant and lasting damage repair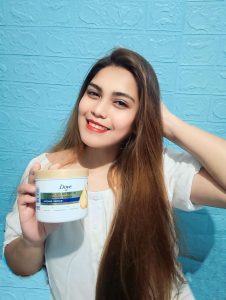 Daily styling, coloring, and chemical treatments can take a lot out of our hair, but all it takes is a bit of extra care to get healthy looking hair again. Enriched with Nutri-Keratin Repair Actives, Dove Advanced Keratin Treatment Mask is known as a damaged hair solution through fortifying damaged hair protein. It deeply nourishes the core of each strand and alleviates signs of dryness and damage, so it's left soft, healthy-looking, and smooth-feeling from the very first use. User @daneradleigh09 commented, "Because of the repeated colors and different products that I use my hair is really dry and tangled. That's why I was really happy that after using it a few times, my hair is already softer and shinier and does not feel dry anymore."
It provides progressive nourishment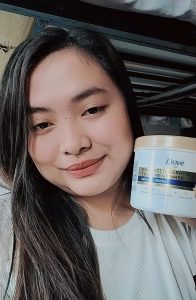 Consistent usage of Dove Advanced Keratin Treatment Mask results creates instant but long-lasting damage repair in visibly healthier locks as the Niacinamide essence deeply penetrates hair and progressively nourishes deep inside each hair strand. This hair mask creates instant but long-lasting damage repair. User @heart.elgnam noted, "I really love this product because after using this, my hair is healthier, and it really helps me to repair my extreme hair damage."
It reduces breakage and split ends
Compared to non-conditioning treatment shampoo alone, regular usage of the treatment mask also strengthens and leaves hair 10x more resilient against future damage. User @Cassidy_1029 stated, "The keratin in the formula really seems to work wonders in strengthening my hair and reducing breakage. I have been using this mask once a week for the past few weeks and my hair looks and feels healthier than it has in a long time."
A convenient at-home treatment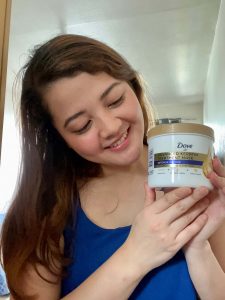 Instead of sitting on the salon chair for hours, users love the inexpensive convenience of pampering themselves from the comforts of their own home. User @Msalyyy commented, "Busy schedule? No time for salon? Try this Dove Keratin Treatment Mask and you will save not only money but time as well. I am so amazed how this works! It leaves my hair soft shiny smooth and helps with my frizzy curly hair. I am very particular about the products I am using with my hair but definitely in love with this one! Highly recommended!"
An indulgent hair treatment does not have to be expensive and time-consuming. Pick up Dove Advanced Keratin Treatment Mask from Lazada, Shopee or TikTok and witness the transformation of your hair health!
Read more haircare-related articles:
Scalp Psoriasis: We share how to treat it with this budget-friendly shampoo
Hair Mask for Damaged Hair: Try & Review Member Approved
Split-end treatment for damaged hair: How to fix it with our recommended products