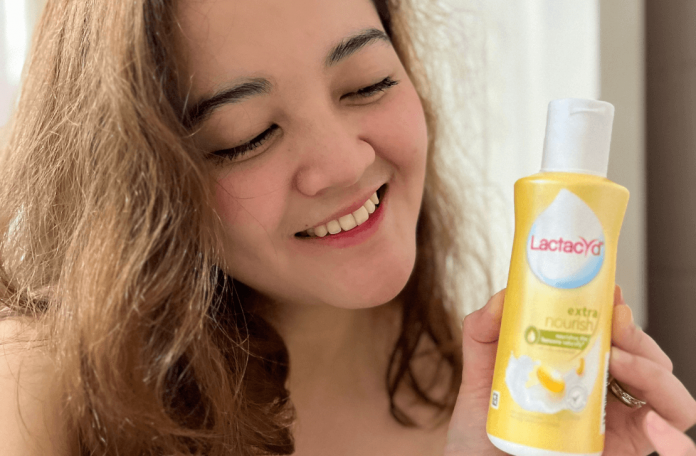 Feminine wash is usually used by women to keep the natural balance of the vagina at a healthy level, which helps prevent bacterial infections. Living in a hot and humid climate like the Philippines can be tricky when it comes to maintaining optimum hygiene in your intimate area. Although the female genitalia is a self-cleaning organ, it does not hurt to have a little extra help to cleanse and freshen up your nether regions! Try & Review engaged 285 female users to test out the Lactacyd Extra Nourish Feminine Wash that promises
4X moisturizing comfort in just one drop of its milky-rich formula.
Read on to find out why 95% of users agree that Lactacyd Feminine Wash protects their femzone from bacteria! 
1. It cleanses and moisturizes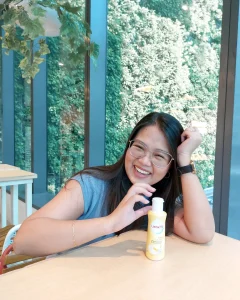 Lactacyd Feminine Wash uses natural lactoserum to stabilize and maintain the vulva's protective environment. It is also infused with the powerful combination of vitamins B and C, which helps protect and moisturize the skin. Postpartum mom, @Tzeiteldischosa shared, "As a first-time mom, this product definitely relieves me from the dryness of my intimate skin caused by postpartum stress and breastfeeding. I love how it effectively nourishes at the same time prevents odor with its milky scent."
2. It restores the natural balance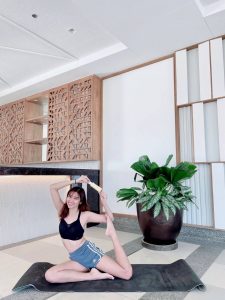 Ladies who may experience an imbalance as a result of sweaty daily activities and humidity can benefit from Lactacyd's unique formulation of Natural Lactoserum and Organic Lactic Acid. Lactacyd Feminine Wash is composed of natural ingredients that maintain the natural acidity of the intimate area, helping protect it from bad bacteria. User @Mariadelgan shared, "Love love this product! Perfect for my active lifestyle! This one has a texture like a shampoo and has a light sweet floral scent making me more confident to move! As a yoga teacher, I move and sweat a lot. This product gives me exactly what my body and skin needs! It is extra nourishing, making me feel clean and fresh without irritation."
3. It is mild and unscented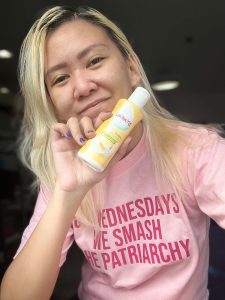 It is essential for feminine wash products to be mild since products used on the nether regions can quickly enter the vaginal canal, which is highly sensitive. Lactacyd Feminine Wash has been helping women protect their intimate area since 1947, tested by dermatologists. User @Agingmillenial commented, "The formula is great, not too runny but not too thick either. The fragrance was okay, nothing too strong or irritating like some other brands have. I give it a 9/10 overall. It's something I would repurchase and recommend."
4. It prevents skin irritation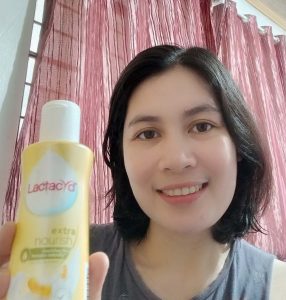 Lactacyd Feminine Wash is hypoallergenic and works in harmony with your femzone to restore its natural balance. It uses organic lactic acid to support the growth of good bacteria in vaginal flora. When the good and bad bacteria are in balance, the femzone is kept safe from all kinds of infections and irritation. User @Rownah.dwight commented, "I love this Lactacyd Feminine Wash because it eliminates bad odor, especially during my menstrual period. I have no irritation or discomfort. I use this every day as it helps keep my intimate area clean and fresh all day."
Experience the ease of maintaining freshness in your femzone all day long with the help of Lactacyd! Pick yours up online from Shopee, Lazada or Watsons today!
Read more personal care related articles:
Menstrual Cup Review: We tried it and here's why you should too!
Feminine Hygiene: 3 Key Steps to Optimal Vaginal Health Recommended by Our Community
5 Sweat-proof deodorants to survive a humid and hot summer