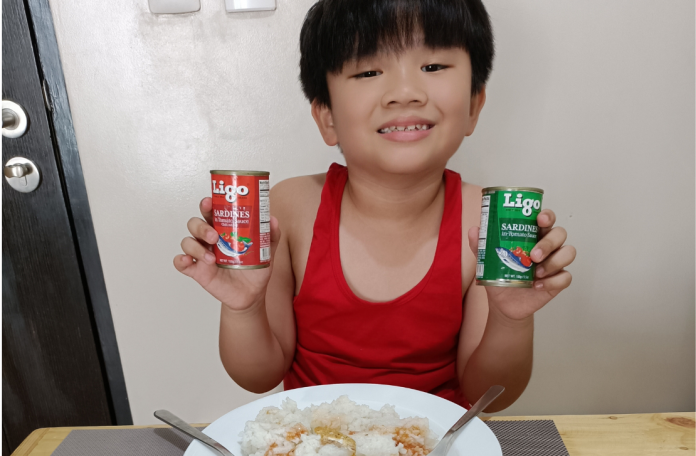 Canned sardines have long been a culinary cornerstone, finding their way into pantries around the globe. Among these, Ligo Sardines stands out
not just for
its
popularity, but also for the resounding endorsement
it has
received from testers in the Philippines.
Here are the reasons why an astounding 98% of testers in the Try & Review community agree that Ligo Sardines is both delicious and highly recommendable.
Delicious Sauce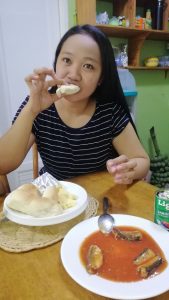 Ligo's unique and tasty recipes garnered immense appreciation from our testers. Available in delicious tomato sauce and with chili, the tangy heat of its tomato sauce wasn't just a condiment; it was an integral part of the sardine experience. It elevated the canned sardines to a new dimension, adding a zesty kick that left testers craving for more. Best shared by our tester @mimirykat who described the delicious sardines in these words: "I love Ligo Sardines dahil madami yung laman.
The taste is good even kids love it. Available in any store and most of all affordable price. Overall Ligo Sardines meets my taste when it comes to any brands. I really love Ligo  Sardines in Tomato Sauce with Chili… because this delicious blend will help to diversify our home meal and its serve up and complete our lunch or dinner that will delight my  family and their taste buds."
Big Fish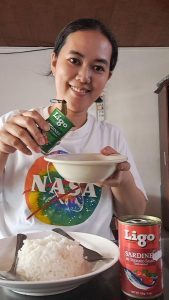 Size truly does matter, especially when it comes to sardines. Ligo's commitment to providing big cutlets of sardines didn't go unnoticed by our testers. Their efforts to refine the little fish's cooking and canning process leaves you with beautiful sardine fillets. The big pieces of fish not only appealed to the eyes but also provided a deeply satisfying bite as it preserved the great texture of the fish.
Sardine lover @Nurshie shared this by showcasing large pieces of fish in her can of sardines: "Me and my husband like Ligo Sardines because of its thick sauce. The size of the fish is bigger than other variants. It is also easy to open. The quality and the taste is just right. It is super sulit for us."
High Quality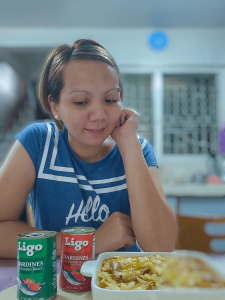 It was the overall quality of the fish and sauce that left an indelible mark on our testers. The delicate flavor of Ligo sardines was undeniable, and its combination with juicy tomatoes reduced to a rich sauce seemed to please the harshest of critics.
In fact, numerous testers claimed these were the best canned sardines they had tried, which explains the high ratio of people who declared they would gladly recommend it. @cindy.cantor shared the very simple quote: "My favorite brand of sardines of all time. Tried other brands but Ligo is still the best." and @ma-glenelle.gueta shared this quote and picture: "Proven and tested that it tastes so good and no other sardines can be compared with its quality and reputation."
In an era of heightened nutritional awareness, it is important to mention that this small fish is well known for its health benefits as it is packed with heart-healthy omega-3 fatty acids, essential proteins and vitamins, and an excellent calcium source. Registered dietitian Molly Knudsen from Texas United States, explains that Omega-3 are essential fatty acids that you only get from nutrition, as it is something your body is not able to produce.
Research has shown that Omega-3 may lower blood pressure and support a healthy heart rate. Health-conscious testers rejoiced at the prospect of indulging in a delectable treat that also contributed positively to their well-being. Try & Review tester @JMR13 shared: "For decades taste has remained constant. If you're looking for a quick and healthy meal this is still a good option. Nowadays having easy access to different types of recipes for Ligo sardines is a plus."
Ligo Sardines stands tall as a culinary revelation in a world teeming with options. The three reasons outlined above – its delicious sauce, big fish, and high quality – collectively contribute to the overwhelming consensus among testers. With 98% of them not just endorsing but wholeheartedly celebrating Ligo sardines, it's clear that Ligo has earned its rightful place in kitchens worldwide. Whether you're a food enthusiast or a health-conscious individual, Ligo Sardines is a delectable choice that promises uncompromising flavor and is conveniently available in your local grocery store.
Read more food-related articles:
4 Top-Rated Healthy & Delicious Snacks For Kids That You Can Also Enjoy
3 Easy Snacks For Kids: Ideas For Their After School Treats
The Best Tea for Morning To Boost Your Mid-Autumn Festival