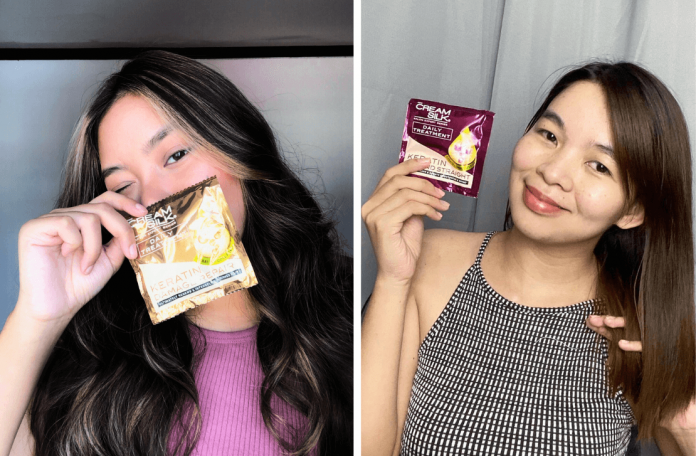 Filipinas are renowned for their enviable locks, meticulously crafted in salons through techniques like rebonding, perming, and more. Our hair is our ultimate canvas, a medium to express our unique personalities. Through various styles, cuts, and colors, we embody different facets of ourselves. However, the demanding salon routines can wreak havoc on our hair, leading to breakage, thinning, and scalp discomfort.
But here's the game-changer: Cream Silk Salon Expert Daily Treatment allows you to explore your individuality without fearing damage. Gain #PowerOverDamage and embrace a world of styles, cuts, and colors that redefine and express the unique you. This revolutionary hair product has captured countless women's hearts and earned enthusiastic recommendations from over 96% of Filipinas.  Let us show you why it's causing a sensation and leaving everyone in awe.
Reasons Users Recommend Cream Silk Salon Expert Daily Treatment
1. Intense Damage Repair and Silky Smoothness
 Cream Silk Salon Expert Daily Treatment is meticulously formulated with a potent blend of Keratin and Collagen dual serum. This dynamic duo works synergistically to deeply penetrate each hair strand, ensuring a silky smooth finish. While Keratin diligently smoothens and eliminates frizz, its main mission is to revive and restore even the most damaged hair. On the other hand, Collagen combats dryness and fortifies your hair, leaving it stronger and more resilient. Regardless of the salon procedures your hair has undergone, this powerful combination guarantees intense damage recovery.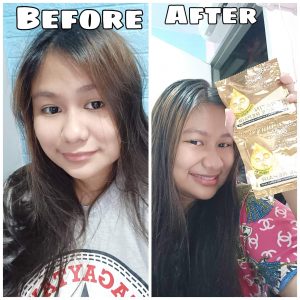 @alexiamaddatu shared "I had my hair colored and bleached a few months ago, and I've been looking for a daily hair treatment to bring back the smoothness of my hair. Thankfully I was able to try the Cream Silk Salon Expert Daily Treatment Keratin Damage Repair! Aside from the scent that it gives my hair, it also really smoothens it out from roots to tips!"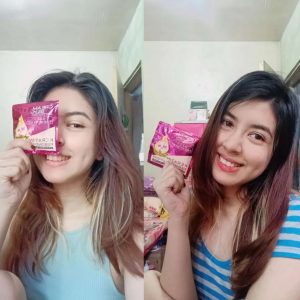 With @joy.san-gabriel, "This was my first time using Cream Silk Salon Expert Daily Treatment Keratin Rebond Straight, and I'm happy with the results. Thank you Cream Silk for helping me to maintain the straightness of my hair and for repairing damage and boosting the smoothness and shine. It's already been 3 months since my rebond treatment but because of the Keratin Rebond Straight my hair is still straight, smooth, and shiny."
2. Convenient Salon-Quality Care
Cream Silk Salon Expert Daily Treatment is your ticket to salon-quality hair care without the fuss or expense of frequent salon trips. Users appreciate its simplicity in fitting seamlessly into their daily routines, allowing them to experience the benefits of a salon-grade treatment in the comfort of their own space. This budget-friendly and time-saving solution is a game-changer for those with hectic schedules.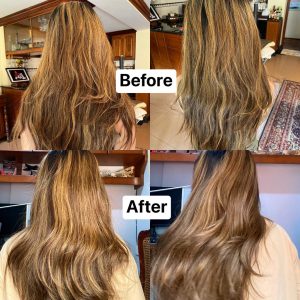 @stephanie-anne.sismundo asserted, "This product is really amazing. I usually set appointments and save money for a hair pamper day which is somehow time and money-consuming. But now thanks to Cream Silk Salon Expert Daily Treatment Keratin Damage Repair my hair feels like being treated at a renowned salon without costing me much money, time and effort. You must try this and enjoy your damage-free hair every day in the comfort of your own bath!"
"No need to spend thousands of money to achieve natural looking rebonded straight hair. This Cream Silk Salon Expert Daily Treatment Keratin did all the magic in one wash. Been a Cream Silk user since high school and will surely continue to be one because of this new product. It really gives you that effect of salon treatments in the comfort of your home.", @sheryavg shared.
3. Tangible Results in a Short Time
 Cream Silk Salon Expert Daily Treatment stands out for its remarkable ability to produce noticeable results in record time. Users rave about how, in just a matter of days with consistent use, they've seen their once damaged and unruly hair transform remarkably, becoming silky, smooth, and notably more manageable. This swift and impressive change has left users absolutely thrilled and motivated to keep incorporating this product into their hair care routine because they always have #PowerOverDamage.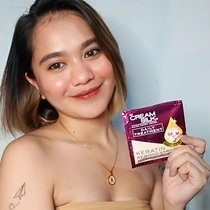 "As you can see in the video, my hair is really damaged, dry, and frizzy. This product amazed me because you can easily see the difference upon first use. I can observe that my hair became softer, more manageable, and can be easily finger-combed. I used to have straight hair, but because of the heat styling, it got damaged. Thankfully, Cream Silk has Salon Expert Daily Treatment, and I have been using it daily. I am more confident in maintaining my hair's health as easy as 1-2-3 because of this. I really love it!" – @nireamsd.
Also, @Vhanzavery24 remarked "My hair has been frizzy and stiff since I got my three-layer hair bleach and color. I use a regular hair conditioner, and it's not enough. It looks like I have dead hair. Since the first day I used Cream Silk Salon Expert Daily Treatment, my hair became manageable, soft, and straight. Thank you, Try and Review, for giving me this opportunity to try this product. I will definitely use and buy this for my hair regularly."
Cream Silk Salon Expert Daily Treatment 
As we've seen, Cream Silk Salon Expert Daily Treatment offers the best hair treatment solution tailored to your hair type and hair color. This product comes in two varieties, each packed with powerful ingredients that leave you looking like a professional hair stylist every single day.
The "Keratin Rebond Straight" is enriched with a blend of Keratin and Amino-Infusion Dual Serum, deeply repairing and boosting straightness, resulting in brilliantly shiny and smooth hair. On the other hand, the "Keratin Damage Repair" variant is packed with Keratin and Collagen Dual Serum, which deeply regenerates each strand, making it ideal for those with hair damage. Both product is to be used daily, but to harness its full potential and achieve the best effectiveness, follow these easy steps:
Step 1: Shampoo and condition your hair: Begin by washing your hair with your preferred shampoo in warm water. After rinsing thoroughly, apply Cream Silk conditioners to your wet hair. Focus on the lengths and ends, which often require extra care. Use it on a regular basis for best results.

Step 2: Massage and leave-in: Gently massage the treatment into your hair, ensuring it is evenly distributed. Leave it in a few minutes.

Step 3: Rinse thoroughly: Rinse it out thoroughly with cool water. You'll instantly notice how your hair feels smoother and more manageable.

Step 4: Style as usual: Proceed to style your damp hair as you usually would. Whether you prefer air-drying or using heat styling tools, you'll be delighted by how Cream Silk Salon Expert Daily Treatment has restored your hair's natural radiance.
By following these simple steps, you can make the most of Cream Silk, unlocking its remarkable potential for deep hair repair, rejuvenation, and the creation of irresistibly silky, smooth locks. 
Conclusion
Cream Silk Salon Expert Daily Treatment has emerged as the go-to solution with 96% of Metro Manila women adding Cream Silk Salon Expert to their hair care routine. 
Understanding that daily hair care is a fundamental need rather than a mere indulgence, Cream Silk Salon Expert Daily Treatment underscores the importance of self-care through hair care. It holds the key to revitalizing and rejuvenating our hair, leaving it not only stunning but also vibrant and healthy.
Embark on a journey of transformative hair repair, newfound confidence, and the ease of salon-quality care, all within your reach. Take the first step by purchasing it on Watsons, Lazada, or Shopee! Don't miss the opportunity to experience #PowerOverDamage, and share your success story with us. Your journey to healthier, more radiant hair begins today!
Read more haircare-related articles:
Damaged hair solution: How effective is the Dove Advanced Keratin Treatment Mask?
Hair Mask for Damaged Hair: Try & Review Member Approved
Split-end treatment for damaged hair: How to fix it with our recommended products