Aloe Vera is known to have multiple benefits and is touted as a "Miracle Plant" especially here in Southeast Asia, where we are not unfamiliar with the smothering
heat
of summer (all-year-round). While there are perks for living in a tropical climate, we definitely have some skin concerns as well. Sunburns, heat rash, allergies are only just a few skin problems that we face under the heat. This is the reason why aloe vera is such a valuable companion for many; it is
sometimes
the solution to most skin problems and it is a one-stop for your skin woes.
Below are some of its benefits:
It soothes burns

It reduces skin inflammation

It prevents the appearance of stretch marks

It relieves sunburn

It also relieves skin irritations from allergies

It reduces the appearance of cold sores

It relieves insect bites

Fights against fungal infections

It treats acne

Reduces skin pigmentation

Fights against eczema

It relieves psoriasis

Reduces the size of warts

It accelerates hair growth

It prevents dandruff

It tames frizzy hair
Want to try aloe vera out for yourself? We have compiled a list of aloe vera products that our members from last year's Try and Review Awards love and what they think about them!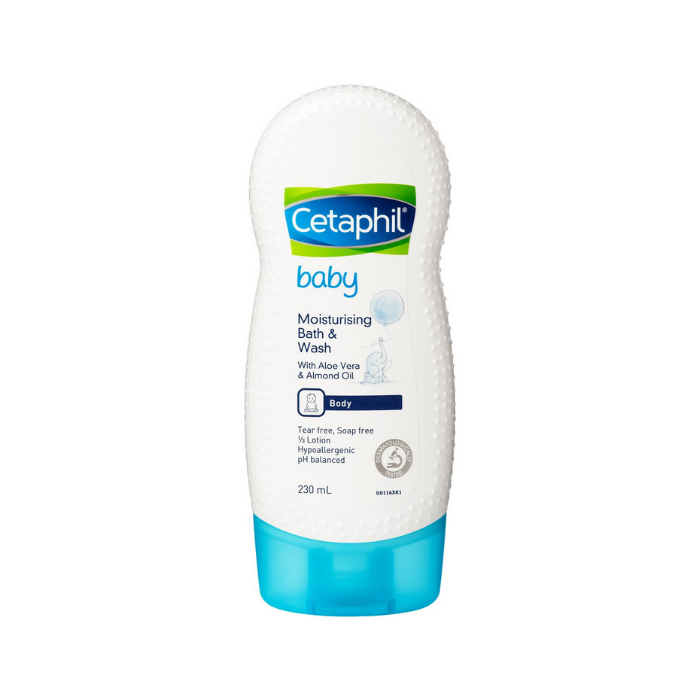 A product suitable for babies and younger children. This product blends ⅓ moisturizer with soothing aloe vera into a rich, lathering wash. Because of the safe composition and effectiveness, it is also recommended by paediatricians.
Try and Review member @Liezelpascual from the Philippines has raved about this moisturiser with aloe vera. She rated it 4.75 stars and noted that this product is kid-friendly. Her "baby had rashes all over his body during his first month and we tried a lot of products, only Cetaphil removed and prevented [her] baby from rashes." She has been recommending it to "all her friends and neighbours and it gives positive effects for her baby". Similarly, another member @missytangtang from Singapore loved it for being "super hydrating". Rating it 5 stars, she shared that it "cleans well without stripping off the natural oil on the body" and "it makes her feel clean and fresh".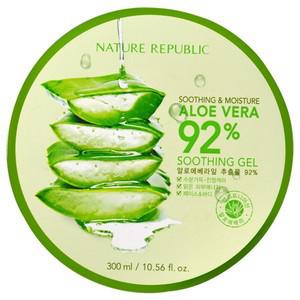 This product contains aloe vera from California, the CCOF-certified organic Aloe Vera. Being mild to the skin, this moisturiser can be used for almost all parts of the body, covering the face, arms, legs, and hair. The best part of it all? It does not leave a sticky residue behind.
Member Winner from last year's Try and Review Awards @nadhirah_zaharin from Malaysia gave this product a 5 star-rating and loved "how it can be used all over the body. Can be used to treat sunburn, keep the skin moist (as her skin is very dry)." She also mentioned how affordable this product is and that "Everyone must have this aloe vera!"
Additionally, member @pilgrimer08 from the Philippines said, "I have been using this for more than a year now as a moisturiser both for my face and body. This is not sticky like other brands." She also noted how this moisturiser doubles up and has a positive effect on her brows and "it helps out the hairs to be darker and fuller".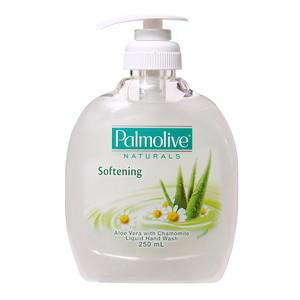 We all know hand-washing is part of our daily routine. Some fear the drying of skin because of the constant washing of hands. Fret not! In just 20 seconds of hand-washing, you'll be able to feel the aloe vera's moisturising effect.
Member @pilgrimer08 from the Philippines rated this hand wash a 4 stars and shared "I love the way on how this nourishes my skin after eating or using the toilet."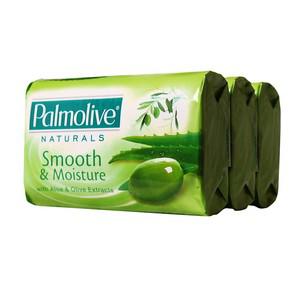 From the same brand, aloe vera takes on the bar soap form this time. This soap is loaded with both aloe vera and olive extracts; caring for your skin even more with these rich natural plants.
Rating it 4 stars, our member @pilgrimer08 from the Philippines shared with us not to be fooled by the simple packaging. "The bar is so fragrant and you can smell the natural scent of an aloe vera application: This one is suitable for dry skin especially when you are in a cold place." She also mentioned that the bar "does nourish and moisturizes your skin but will not give a long lasting feeling. So a lotion is still needed." Washing your skin need not be a skin-drying experience anymore!

An aloe vera lotion is always a good idea, an added on layer of moisture to your skin to beat the dryness and heat. This product combines pure aloe and Stratys-3 multi-layer moisture for absorbing quickly, infusing moisture at the top, core and deep down layers, leaving your skin hydrated.
@riackles from the Philippines rated this product a 5-stars and claims that it is "her favorite lotion to date!". She said that the product is "not sticky, even with warm weather here in Manila. And IT. SMELLS. GREAT. It has a mild, lingering scent. My husband loves smelling it on me hihi."
Do check out the 5 listed products that we have put together for you when it comes to deciding on which product to get. Beat the heat with aloe vera and thank us later! 😉
Also, want to find out how our members @nadhirah_zaharin @pilgrimer08 @riackles @Liezelpascual and @missytangtang were selected as our Member Winners from last year's Try and Review Awards? Learn more about our 2021's Try and Review Awards in Singapore, Malaysia, Philippines, Vietnam, Indonesia, Thailand and India here. It is really easy – simply participate by submitting at least 5 quality reviews from now till 31 December to stand a chance to be our Member Winner and to win some amazing prizes. What are you waiting for?! Start reviewing today!
Read More:
Lip Balm: Say Goodbye to your Dry Lips with Fresh!
Natural Deodorants: How Effective Are At-Home DIY Deodorants?
Problem Skin: Members Share How They Cleared Their Acne