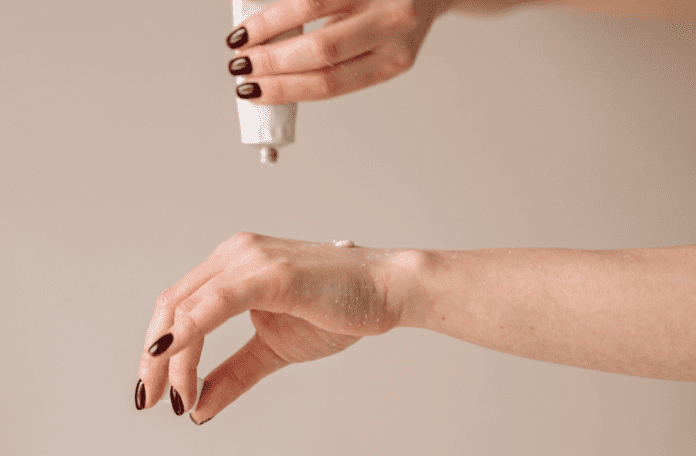 Ceramides are fatty acids present in the skin that serve as protection. They bar germs from entering your body through the skin while keeping your skin moisturized. However, we naturally lose ceramides as we get older, making it a good thing that several skincare products contain them.
Check out our three choices of ceramides beauty products you should add to your daily routine.
Why are Ceramides Important?
Ceramides make up 30% to 50% of the skin's outer layer known as the epidermis. They are essential in keeping pollutants from entering the system through the epidermis. They also have roles in brain development and nervous system function.
However, in the last few years, it has gained a lot of attention for their skin health benefits. While they are naturally present in the body, you may also lose them in two ways: Aging and the use of harsh skin products.
The reduction of ceramides will allow cracks to form in the skin's outer layer leaving it vulnerable to pollutants and other environmental matter. Low levels of it means dull and dry skin. To counter that, you need to supplement your skincare routine with products containing ceramides. Time to start including them in your skin care routine!
What Type of Skincare Products Contain Ceramides?
Several topical products contain ceramides to keep your skin moisturized and younger-looking. You can use a lotion with ceramides to supplement the fatty acids all over the body. If you have a specific issue with your skin, serum with ceramides will be the right choice. The same can be said for certain balms with ceramides—they can treat your skin issues while optimizing moisturizing benefits.
Here's another tip: Look for products in tubes or airtight bottles. Don't allow skincare products with ceramides to be exposed to light because you want to preserve its effectiveness.
Top 3 Products with Ceramides you Should Include in Your Daily Routine
The CeraVe healing ointment is formulated to restore the skin's barrier for continued protection from the elements and prevent chafed, chapped, and cracked skin. It contains hyaluronic acid, which is known to reduce fine lines and signs of aging, and petrolatum, which helps protect the skin from burns, cuts, and eczema. Finally, it contains ceramides, which protect the skin from allergens.
Have you tried it before? Leave a review if you have!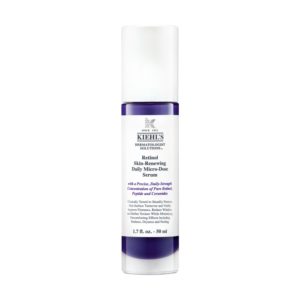 Overall Rating on Try & Review: 4/5
"You glow girl"
"Definitely one of my favorite Kiehl's products now. I've noticed that my skin looks more healthier and brighter after consistently using it for 28 days. I love how my skin is naturally glowing and I can confidently leave the house without putting any makeup on. This is really worth the try. " – Try & Review member @Shyl
Read more reviews here.
Retinol is one of the most popular wrinkle-reducing products on the market. Kiehl's Retinol Serum is inspired by the science of micro-dosing, which is the use of precise ratios of potent ingredients like retinol. The added ceramides also help fortify the skin and build retinol tolerance.
Have you tried it before? Leave a review if you have!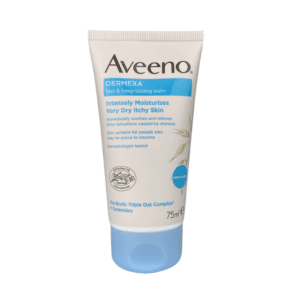 Overall Rating Try and Review: 5/5
"Best Product for our skin | BUY NOW"
"This product suits all the skin type specially that this unique lotion works to soothe dry, itchy skin, and is clinically proven suitable for eczema prone skin. The formulation helps to reduce the appearance of redness and scaling, helping to restore the skin's moisture barrier and put dry, uncomfortable skin at ease." – Try & Review member @irene.candelaria
The Aveeno Balm provides intense moisturization while soothing itchy skin caused by dryness. The product also preserves the skin's natural balance and restores the skin's barrier because of the presence of ceramides. Using the balm daily will help you develop healthier and more resilient skin.
Have you tried it before? Leave a review if you have!
Add Ceramides to your Everyday Skin Care
Ceramides are a super-ingredient for skin-care!
Whether you need a moisturizer or serum or any other topical cream, find a product that contains ceramides. They are part of the expansive lineup of fatty acids that are naturally present in the body. They make up about half of your skin's protective barrier, thereby ensuring no pollutants will dry up the skin or cause it to crack.
Since you are bound to lose ceramides over time, you need to supplement them with skincare products that are rich in this type of fatty acids. Find the right beauty product with ceramides to keep your skin moisturized and healthy.
Read more of our recent articles:
Compact Powders for Oily Skin That You Need Right Now
Beauty Facial Devices Worth Splurging On for Better Skincare Results
Try And Review's Staff Picks: Favorite Face Sunscreen