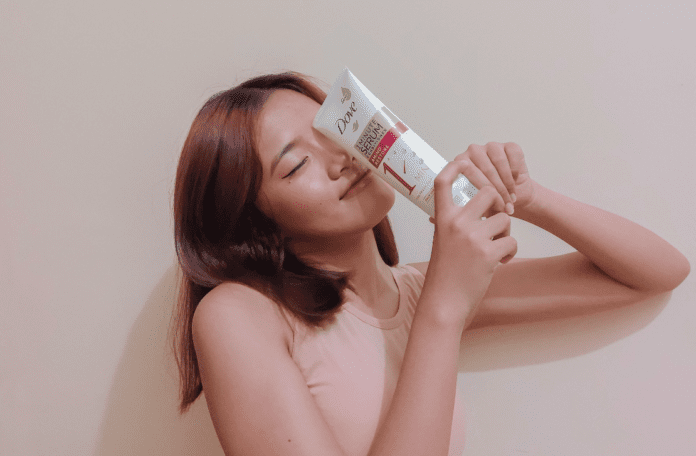 Choosing the best conditioner can be such a headache when there are so many options out in the market. Conditioner is one of the most important steps for healthy hair, according to hair experts.
But hair care goes beyond mere appearances, it starts from the roots and internal structure of the hair as hair gets damaged from constant coloring and styling.
The New Dove Serum Conditioners deeply repair damage to reconstruct healthier hair structure for stronger hair. Try and Review engaged 470 female users to sample 2 conditioner variants – Keratin Repair and Amino Restore and share their experience. Read on to find out what they love about it.
Why 92% of ladies think that Dove 1 Minute Serum Conditioner is the best conditioner they've tried!
1. Repairs damage and rejuvenates hair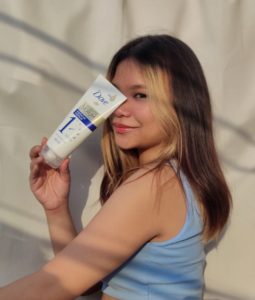 Try and Review member @NekoAngelika says, "I love how I don't have to worry about bleaching my hair any more. Thanks to Dove's new 1 Minute Serum Conditioner, it helps repair my hair in just 1 minute. It is the only conditioner that undo the damages of my hair and make it healthy despite the chemicals from bleaching." 
The Keratin Repair Serum Conditioner is specially designed for users with damaged hair, making it stronger and less prone to breakage. Damaged hair is usually caused by a few factors but most commonly, it's due to styling, colouring and even over-brushing. It can also cause split ends. This conditioner would be perfect for people who style and colour their hair on a regular basis. It is infused with Serum Capsules such as Coconut, Almond, Argan, Sunflower Seed Oils, and vitamin E to reverse damage from within. 
2. Healthier hair structure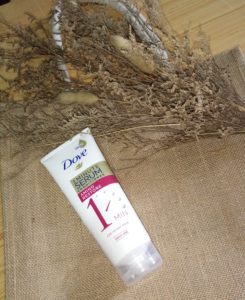 In humid environments such as the Philippines, frizzy hair seems almost unavoidable. However, treating your hair with the right products to restore it to its healthiest state will make it less susceptible to frizzing! User @Chareng says, "There [is] also serum in the hair product that coats your hair with vitamins to make it silkier and smooth… It will give you a smooth and tamed hair that last for a whole day!" The Dove Amino Serum Conditioner helps reconstruct internal hair structure, creating healthier hair that is resistant to frizz. ​​
3. Non-greasy and fuss-free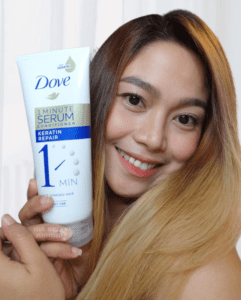 Member @maartssimommy reviewed, "It's lightweight, non-greasy and easy to rinse, plus you don't have to leave it for 15-30 minutes – which is perfect for mummies like me. It leaves my hair soft, smooth and manageable." Say goodbye to the hassle of multiple rinses to remove residual conditioner from your hair! The Keratin Repair 1 Minute Serum Conditioner deeply moisturizes in a quick minute, an absolute dream for you busy ladies! Say hello to smoother and silkier hair!
4. Pleasant and mild fragrance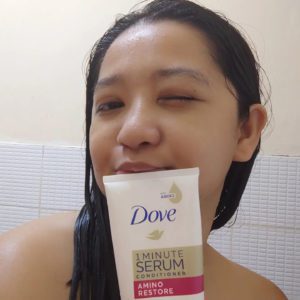 Other than improving the appearance of hair texture, Dove Serum Conditioners also leave those luscious locks with a delightful scent, without ever being overwhelming. User @MommyAnne says, "After 3 days of using Amino Restore, my hair has never been so soft, and it smells really great! The smell stays and lingers all day and even until the next day!" Beautiful and healthy hair that smells great? What more can a girl ask for!
Haircare could not get any easier than this! It is never too late to salvage damaged and frizzy hair with Dove 1 Minute Serum Conditioners. Find them at local drug stores, and online through Shopee and Lazada! 
Read more recent articles:
Ceramides: Everything You Need to Know and 3 Amazing Products
Beauty Facial Devices Worth Splurging On for Better Skincare Results
Compact Powders for Oily Skin That You Need Right Now