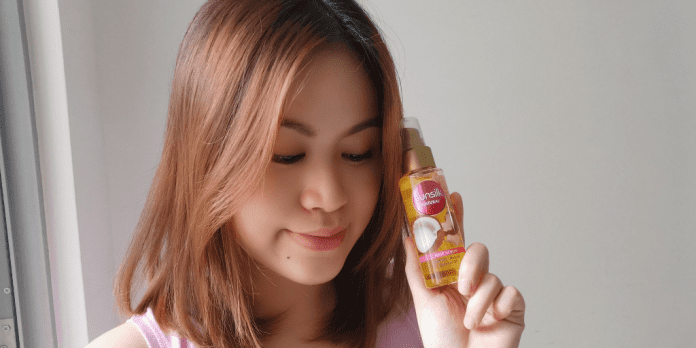 As far as hair care is concerned, many of us think that we're well stocked. We shampoo and condition, we use a hair mask once a week, sometimes we use a heat protectant when styling and even put on leave in conditioner. What else could we be missing? You'll find that next to shampoo and conditioner, hair serums are fast becoming the next staple item in everyone's hair care routine.
Hair serums are basically liquid based hair treatment products that can come in oil or water based formulations. In our hot and humid climate, our hair requires a little extra protection and hair aftercare is often overlooked. Hair serums help to form a protective layer for your hair, while nourishing and adding a smoothening effect. You'll find it also helps with frizz control and keeps your locks looking shiny and healthy.
Hair Serums – is it right for me?
While hair serums generally bring to mind silky straight hair, now hair serums cater to many different types, whether fine, medium or thick and even curly, wavy or straight. Hair serums also help with hair loss or damage and overall hair texture. Intended to be used on wet or dry hair, hair serums can act as both a pre-styling treatment and a finishing product, making it perfect for wash days, in-between washes, and on-the-go touch-ups. Our everyday lives are full of environmental aggressors and hair serums protect hair from all that while providing a nourishing treatment leaving your tresses smooth and silky.
We've put together our top 5 community hair serum picks!
Upon application, the lightweight and non-greasy miracle oil gets absorbed and penetrates into the hair instantly. Luxuriously nourished and richly protected, the Extraordinary Oil reinvents hair to become sumptuously smooth and radiantly shiny.
Overall rating: 4.7/5
Truly extraordinary
"Love the fragrance. Light and easy to apply. Quickly absorbed and good especially if you tend to dry your hair using a hairdryer often. Helps to deal with split ends." – @MAYERCHAN
Purchase this on Shopee.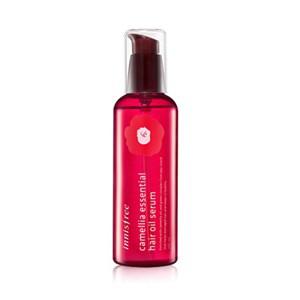 A hair oil serum produced using camellia oil that feeds harmed hair. Fermented camellia oil fills the gaps of harmed hair and camellia oil coats the cuticles. This hair serum renews harmed hair influenced by continuous perm and coloring treatments. It is immediately assimilated into the hair, supporting the hair for a scope of haircuts.
Overall rating: 4.6/5
Very effective for damaged hair
"Innisfree Camellia Essential Hair Oil Serum is extremely moisturising and restores hair to its original glory. I have damaged hair due to years of rebonding and daily application has reduced the amount of split ends." – @SICKROMANTIC
Purchase this on Shopee or Lazada.
With certified organic buriti oil, a wonder of nature, harvested from the "tree of life" in Brazil, the 99.9% naturally derived daily leave-in treatment transforms dry, brittle hair, making it soft and manageable. Lightweight and gently penetrating, this oil doesn't leave behind a greasy residue but gives the hair a dazzling gloss finish. Your dry hair will be instantly moisturized and will stay soft and full of shine!
Overall rating: 4.7/5
The best brand out there!
"Although on the pricier side, this is hands down the best hair serum I've tried. After every use, I get compliments the next day for the shine that it brings to my hair! Really love this product!" – @KEWPIE4EVA
Leave a review if you've tried it before!
Purchase this on Lazada.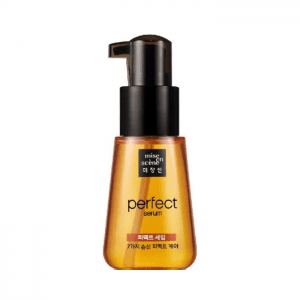 The miraculous oil serum that improves 7 symptoms of damaged hair with styling effect in just 3 days! Experience the 7X Perfect Oil™ intensive nourishment care with Perfect Serum Original.
Overall rating: 4.6/5
My one and only
"I love this serum so much! It makes my hair so smooth and shiny. And also frizz free. So amazing. I have 5 types of Mise en Scene serum and will definitely use this serum forever. I love the scent and texture."- @MSTELLALA
Leave a review if you've tried it before!
Purchase this on Shopee or Lazada.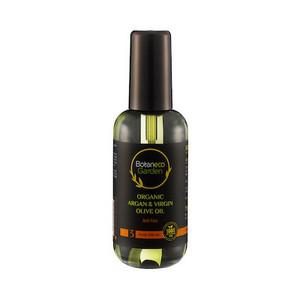 Formulated with botanical ingredients and enhanced with 100% ECO-CERTIFIED Organic Argan Oil from Morocco and Virgin Olive Oil from Spain. It nourishes, restores smoothness and tames frizzy hair by restoring dullness to healthy, soft and silky. It is also high in essential Omega 6 & 9.
Overall rating: 5/5
Healthy hair
"My hair more smooth and healthy after using this shampoo. It smells nice too. Love it." – @JASMINE168
Leave a review if you've tried it before!
Purchase this on Shopee.
Hair serums – Do's & Don'ts
Don't
apply serum to your roots
Having shiny hair from root to tip might sound good in theory but applying hair serum too close to your roots can cause excess buildup resulting in an oily scalp, especially for those with fine or oily hair types where even the most lightweight of serums can weigh the hair down.
Do
apply to frizz and tame fly-away hairs
Probably one of the most notable benefits of using hair serum is to be able to block out humidity and instantly achieve that sleek finish. Hair serums are great when used on damp hair before styling, but they can also come in really handy as a finishing touch. Simply rub a small amount of serum in our palms and press them onto the ends of your hair. Remember to steer clear of the scalp area to avoid giving your hair an oily appearance.
Don't
apply right away
Hair serums tend to have a thick consistency and it may be somewhat difficult to work it into your hair straight from the bottle. Try pumping a small amount into your palms and rubbing your hands together for a few seconds, your body heat will warm up the product breaking it down a little allowing it to become more slippery, making it easier to apply. This will help your serum perform better and make application a breeze.
Don't
overdo it
Things can go from silky and polished to flat and heavy in a matter of moments with too much hair serum. The last thing you want to do is be almost out the door when you accidentally get a little too heavy handed with the serum, leaving your house with your hair looking greasy. Always start with a small amount and build slowly if you need more. Usually with hair serums, a little goes a long way.
Do you have another hair serum not listed in our top 5 community picks that you absolutely love and cannot live without? Comment and let us know what product is it and why you love it so much!
Read more hair care related articles:
3 Anti-Hair Loss Shampoos Our Community Loves!
Damaged Hair Remedy with Moist Diane's Botanical Range!
5 Popular Hair Hacks We Tried For You