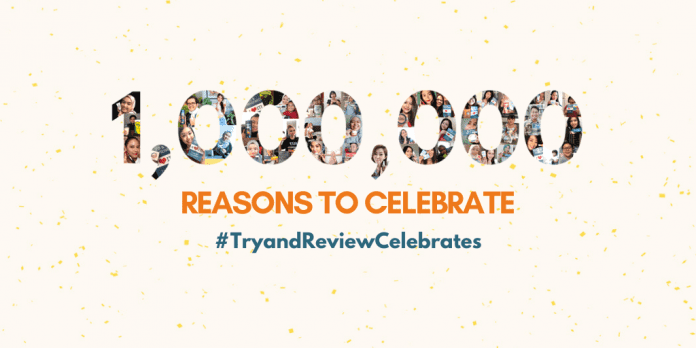 It's official… Try and Review has reached over 1.2 million members! What started as a small startup five years ago has now reached 1.2 million members across 13 countries all over Southeast Asia and beyond. This is all thanks to everyone of you from the Try and Review community who have made this possible.
It's not everyday that we hold a big celebration but hitting 1.2 million members and counting sure counts as one in our books!
We sat down with our Co-Founders Alexia Sichère and Maëlle Pochat to have a chat on how proud they are of reaching this huge milestone and how they feel about our 1.2 million-strong community.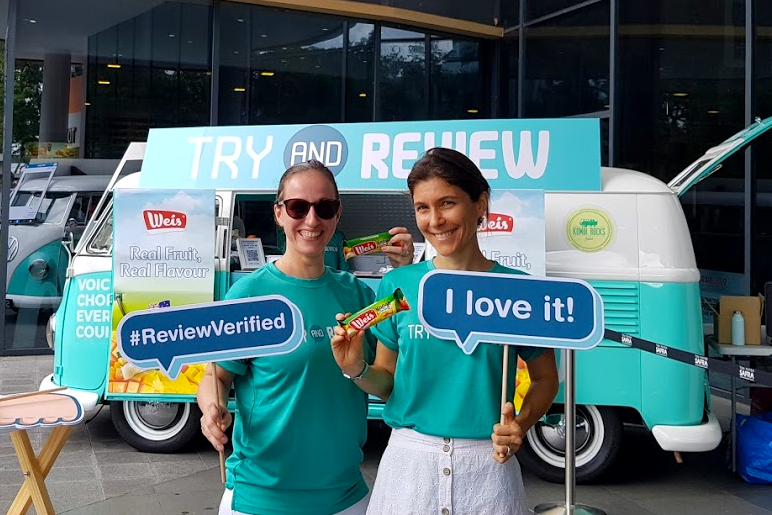 Try and Review Co-Founders Maëlle Pochat and Alexia Sichère
"It's amazing where we have come since the beginning. We started Try and Review based on the observation that consumers want to be heard. We decided to give them the opportunity to share their authentic opinions in a consumer-driven community that benefits both consumers and brands. 5 years on, seeing the community grow to where it is today has been just incredibly motivating despite all the challenges we had to face getting here." – Alexia Sichère, Co-founder of Try and Review
What an amazing journey it has been for Try and Review since 2016. Founders Maëlle Pochat and Alexia Sichère have shared that they developed the platform for three purposes:
To empower a community of consumers to share honest, unpaid and unbiased reviews

To help consumers narrow down their buying choices

To support businesses that value the importance of authentic reviews.
The whole idea was to bring brands and consumers together in full transparency – one where everyday consumers can say what they feel or think about their purchases in full honesty.
Quick to adapt and jump on opportunities, Try and Review continued expanding its activities and presence in more and more countries where e-commerce activities were increasing and in demand. No matter how big the community grew, our vision and purpose still stays; authenticity, honesty and transparency will always be key in our relationship with both consumers and brands.
"Our community is incredible and we love how our members understand our vision to be the source of honest and unbiased reviews. They know that they have the freedom to voice their honest opinions even if they do not like a product and that's perfectly okay. We are constantly educating our members that it doesn't matter if it's a positive or a negative review… we just want their honest reviews." – Maëlle Pochat, Co-founder of Try and Review
Working with brands, transparency has also always been our top priority. We want to give our clients and brands the same level of transparency as we do with our community.
"When we see the same clients who have worked with us since the beginning and and are still working with us 5 years on, it surely is very rewarding and it means a lot to us to know that they value the high level of quality service we provide, and the power of user generated content in today's digital world." – Maëlle Pochat, Co-founder
Although reaching this milestone is one of the most exciting updates we have ever shared, we know this is just the beginning.
"At Try and Review, we always want to bring something new! The digital commerce industry moves so fast that we can never sit on whatever accomplishment we make. We listen to feedback carefully to keep bringing in new ideas, new services and improving users' experience on our platform. Our community, our clients, our partners and our teams' satisfaction is what matters the most."
–
Alexia Sichère, Co-founder
A huge thank you to our Try and Review Community for making all of this possible! We have 1,000,000 reasons to celebrate because of you.