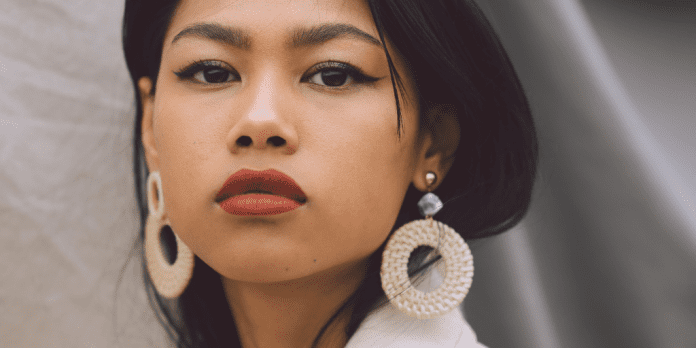 Eyeliner is deemed to be a
n essential item in any woman's
makeup bag. It
is the go-to ride or die product for many women for good reason. It yields a special power a lot of other makeup products don't. The ability to completely transform your face with just a few strokes. Therefore, when it comes to the magic of makeup, eyeliner really is the magic wand.
Eyeliners can be pretty intimidating at first, especially if we're talking liquid liner. Whether it is a cat eye or that elusive perfect wing tip, getting it right can make or break your entire look. Furthermore, we've all seen the memes of women all over the world and their eyeliner struggles. The truth is liquid eyeliner does not have to be a struggle. With a little practice and armed with the right product, you'll be wowing with your eyes in no time.
Eyeliner – The right one for you
Whether you're looking for that super sharp crisp black wing tip, or a softer luxurious brown tone, there is something for everyone in the eyeliner world. The variety out there brings an incredible versatility to your makeup game. If it's an eye catching look you're after, you just can't beat liquid liner. It adds an immediate pop, elevating the eyes. Once you get the hang of the application, liquid eyeliner will give you instant definition with a more dramatic, long lasting finish.
While black may be the most popular colour, brown is a worthy second. Here's why a good classic brown eyeliner deserves a spot in your makeup collection. Brown provides a softer look, making it a very flattering choice if you're going for a subtle and natural look.
If your day takes you from work to the gym or the occasional night out, you'll need an eyeliner that can keep up with your active lifestyle and look great while doing it. Hence, waterproof eyeliners are the perfect choice for this. Invest in a good one and you'll never have to worry about your eyeliner vanishing, or getting smudged as you go through your day or workout.
Eyeliner – Application
Applying eyeliner isn't rocket science and doesn't have to feel that way. If you are just starting out or struggling with drawing that perfect line, fret not. You can try just drawing small little dashes first and combine them by connecting them all. It's a great way to remove the stress from application and before you know it, you'll be drawing smooth straight lines like a pro!
If you have hooded eyes and find your eyeliner smudging or creasing try prepping your eyelids with some eyeshadow primer. For longer lasting liner, try setting it with a powder eyeshadow of the same shade. This will help keep your eyeliner in place. If you're all set and ready to go, we've got just the picks for you!
We've put together our top 5 community eyeliner picks!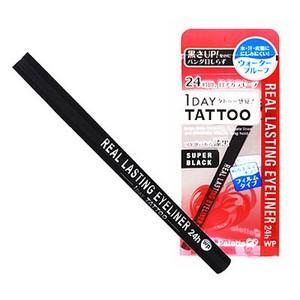 This eyeliner gives guaranteed results in its ability to withstand melting humidity and punishing dryness of our air-conditioned interiors. Its magic lies in its patented micro-fibre soft brush application which ensures that the liquid eyeliner does not drip messily or draw heavily on your eyelids. Instead, it ensure lasting hold while superb control is achieved in the eyeliner's agility, thereby giving an eyeliner effect that is dramatic yet simple to achieve for daily users.
Highly rated at 4.8/5
Member Review:
"My fav eyeliner to date"
"I have been hearing a lot of good reviews about K-Palette and I was curious so I bought it! I am a fan of eyeliners and this one is for the books! Also, I really love the pigment and the brush easily glides on my lids! It's very foolproof and doing my cat eyes were easy peasy!" – @JOILICIOUS
Purchase this on Shopee or Lazada.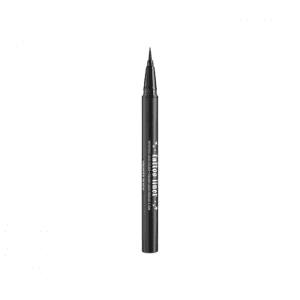 The high-pigment, smudge-resistant formula has all-day long wear so you can trust your eyeliner to stay put. Create any look imaginable on every eye shape: The brush tip delivers easy application and ultimate precision, making Tattoo Liner the perfect tool for everyone, from beginners to pros.
Highly rated at 4.5/5
Member Review:
"Best eyeliner I've used"
"I love to tightline my eyes to make my lashes look fuller and for my eyes to look more defined. And I've been looking for an eyeliner which is long-lasting and smudge-proof. Many eyeliners have come and gone from my makeup bag, from pencil to gel eyeliners. But this one has been my go-to since I discovered it a year ago. The tip is so easy to control and the formula is so long-lasting. The eyeliner remained smudge-free even after a long day at work and play in Singapore's humid weather." – @JUNEJOONE
Purchase this on Shopee or Lazada.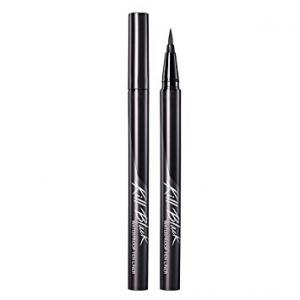 This long-lasting, smudge-proof and waterproof liner effortlessly glides on to define your eye. In addition, the highly pigmented carbon formula has true lasting power thanks to the inclusion of polar resin, which contains strong polymers that help the eyeliner last all day long. The liner dries to a matte finish that stays put through sweat, tears and whatever you can throw at it! A perfect eyeliner to create a cat eye, wing or tight line every time.
Highly rated at 4.6/5
Member Review:
"Kill Black is Super Black"
"I am super particular about how "solid" my eyeliner is and will go over many times to ensure a strong finish. Clio Kill Black is black enough and the liquid is not drying. Hence, allowing easy application and also multiple draw overs without drying the brush or accidentally rubbing out the previous layer. The finish is sleek and clean and also able to last the whole day even with exercise if you don't have over-oily eyelids." – @LYLCLARA
Purchase this on Lazada.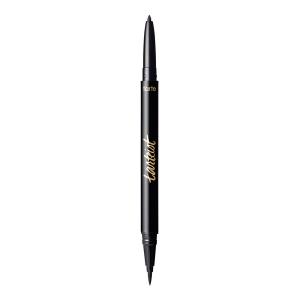 Tarteist Double Take Eyeliner is a smooth, wind up pencil liner that floats on like silk yet wears like iron™. It impeccably follows along the lash line and internal edge, filling in spaces and improving the presence of lash volume in a split second. It makes a fresh or sensational wing. The twofold finished equations can be matched together for a smooth smoky eye that endures.
Highly rated at 4.6/5
Member Review:
"Best eyeliner out there!"
"I have used more than a few brands to find the best black eyeliner, and I have to say this is it. Glides on your eye easy, no mess when trying to make the perfect cat eye or a simple line for definition. The eyeliner doesn't smudge and can stay on all day, no touch-ups needed. I have re-purchased this item multiple times."- @NOCTURNALJUJU
Purchase this on Shopee or Lazada.
This eyeliner is modern makeup's tribute to Asia's traditional art of calligraphy. Fine to bold expressions can be created by drawing with light or heavy pressure or low or high speed movements. Inspired by calligraphy brushes, the specially designed brush has 4 essential characteristics: A pointed tip, a balance of different bristle materials, exquisite form, and an elasticity of the brush to provide elegant and lively expressions, ranging from delicate to bold. It has an intense colour pay-off and is also waterproof and sweatproof.
Highly rated at 5/5
Member Review:
"My favourite eyeliner"
"The Shu Uemura calligraph:ink eyeliner is one of my favourite liquid eyeliners. It has a sharp point at the end for precision and it is easy to use. I usually get it in black and the colour shows up very well." – @SERENE28
Eyeliner – Let's not forget removal
Removing your eyeliner can be just as important as putting it on. While most eyeliners will wash off easily, it is important to use a makeup remover to ensure all of it comes off without leaving residue in your sensitive eye area. This is even more crucial for waterproof eyeliners. Avoid rubbing or tugging at the skin, the skin your eyes is delicate and pulling can cause fine lines and damage to your lashes. Use an oil-based makeup remover and gently remove. Follow these tips and pair it with your choice of our picks and you're good to go! Happy lining!
Read more top 5 best makeup related articles:
Top 5 Best Bronzers Recommended by Our Community That Will Unlock Your Inner Goddess
Top 5 Best Makeup Removers Recommended By Our Community
Transfer-Proof Makeup: 4 Tips To Keep You Looking Fresh!