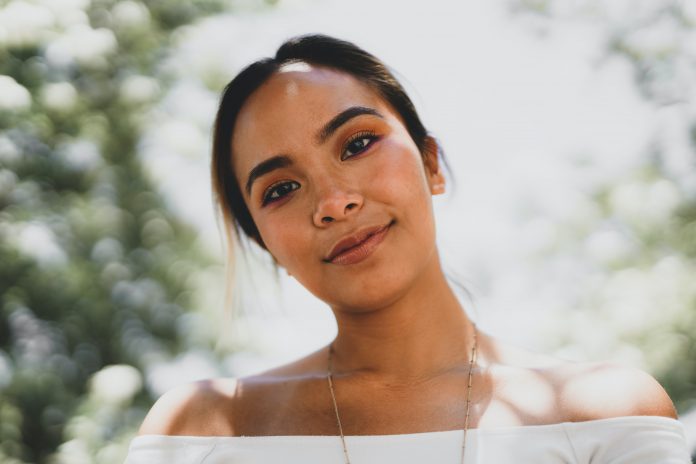 Bronzers have been a hot ticket item and an almost essential part of every woman's makeup collection. A simple dusting of the stuff leaves us with that much sought after radiant glow. Plus, achieve that golden tanned look without the dangerous
sun damage
. Good bronzers should spark a natural warmth, so whether it is creamy or matte, make sure you get the right bronzer for your skin.
With so many products on the market, how do you choose the product that's right for you? Selecting the wrong bronzer shade can lead to looking orange or ashy rather than sun kissed. When going for a natural look, be sure to be mindful of the glitter ratio as well. A cream based texture will help you achieve a more natural skin-like finish. Some cream based bronzers even have hydrating properties which is great for dry skin and those who want that dewy finish. If you want to control the level of dewiness, you can try dusting on a little translucent powder to keep that in check. Powdered bronzers work best for those with oily skin. They are also quick and easy to use, and allow you to slowly build when applying to achieve your desired level of radiance.
Choosing bronzers
While powdered bronzers usually come in a portable compact, there are some that come readily paired with a matching contour, highlight and blush combo. Some makeup brands may also do a custom palette, which allows you to pick and choose your very own favourites and create your own combination. For the bronzer newbies, we have our top picks to help you get started.
Check out our top 5 community bronzer picks!
Ultra-luxurious bronzer, infused with Murumuru Butter, delivers a radiant Brazilian goddess glow! Moisturizing wonder features ultra-refined pearl and soft-focus pigments that smooth skin texture, brighten skin tone and deliver a gorgeous bronze finish.
Overall Rating: 4.7/5
Great Bronzer!
"Good all-around bronzer with a buttery feel. Easy to blend. Can be used as a contouring powder for fair skin tones, or as an overall face bronzer for fair to medium skin tones. Delicious and pleasant coconut scent that's not overwhelming. Great for everyday wear! " – @EDNALJT
Purchase this on Shopee or Lazada.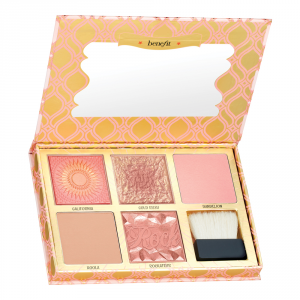 This limited edition bronzer and blush palette is "tutu" cheeky! Featuring NEW Gold Rushwarm golden-nectar blush, iconic Hoola matte bronzer, best selling Dandelion baby-pink powder and more, it was such a hot seller!
Overall Rating: 4.9/5
"ADDICTIVE!"
"I tried this product through my friend. As I have a fair skin, I thought this product's colors were not for me. But wait until I tried it! I was so wrong! The color combinations are amazing! Can give you a touch of summery goldish to pinkish touch to your cheeks! Best for a summer look and of course any occasion!" – @ERLYNN_Q
Purchase this on Shopee or Lazada.
Dust on Benefit's iconic Hoola Matte Bronzer across the chin, cheeks, and forehead for a healthy, natural-looking tan year-round that flatters any skin tone. Complete with soft, natural-bristle cheek brush, it delivers pure matte color–without leaving behind shine or shimmer.
Overall Rating: 4.6/5
A Fine Glow
"Benefit's Hoola bronzer is another Holy Grail product and a Benefit bestseller for good reason. This bronzer is light and gives you a slight glowing tan look." – @SERENE28
Purchase this on Shopee or Lazada.
The powder is light and delicate, and it is easy to put on the skin. You can use your fingers to apply it to your face. The skin will have a little shimmery touch, and the color is very natural. With the small mirror included inside, you can now touch up your makeup at any time and on the go. The unique heart shape case also shows a sense of femininity.
Overall Rating: 4.6/5
Glow
"I love this one. Easy to use and easy to bring when travelling. The colour is so beautiful!"- @AINSYAZAMIRA00
Purchase this on Shopee.
The Sun Bunny Natural Bronzer helps you to get a glowing tan without damaging your skin under the sun. Get a natural glow with this dual-shaded bronzer with a subtle pink undertone that mimics the flush of a real tan. It not only creates a luminous and sun-kissed finish, the dual shades are also buildable for a customized glow. It is suitable for all types of skin.
Overall Rating: 4.3/5
Amazing Bronzer
"Very smooth and easy to blend bronzer. Glides on easily and gives a natural flush to the cheeks as if sun-kissed." – @JASRENEETEO
Purchase this on Shopee.
All about brushes to apply your bronzers
Some bronzer kits come equipped with mini brushes to help get you started. Just like the free brush you get with a watercolour kit, it is a great tool to start, but you'll want to get one that suits your desired outcome. The right tools can make a world of difference. What most of us want is an evenly blended gorgeous glowing effect and the last thing we want is to look patchy. If you want your bronzer to give you a more chiseled look and work a bit of a contour, try using an angled or tapered brush. This will allow you to get into the curves of the hollows of your cheeks and accentuate your cheekbones for a more defined look.
If you're rocking a powdered bronzer it is wise to choose a brush which has natural bristles. This will pick up the product and help to distribute it well. For cream based bronzers, you'll want to avoid using natural bristles as these can sometimes absorb moisture and prevent your product from going on smoothly. Opt for synthetic brushes which will prevent this from happening allowing the product to glide smoothly on the contours of your face and give you that healthy summer glow. If you want your makeup to last longer and stay looking fresh all day, consider a setting spray.
How to Apply
One quick trick many makeup gurus will tell you is to imagine the number 3. Start along your hairline at your forehead and gently bring your brush down along your hairline in sweeping circular motions onto the apples of your cheek. Then continue that way down to your jaw. Be sure to always be blending to avoid looking blotchy. You can also sweep some on the side of the bridge of your nose for an extra dose of sun-kissed goodness. Pair your bronzer with a complementary blush and highlight and say hello to your best summer look!
Read more makeup related articles:
Transfer-Proof Makeup: 4 Tips To Keep You Looking Fresh!
Top 5 Best Lightweight Foundations our Community Loves!
Top 5 Best Makeup Removers Recommended By Our Community