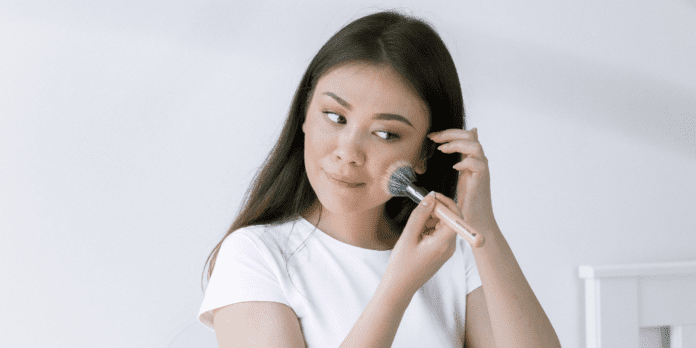 Lightweight foundations are perfect for those who want coverage but don't want to feel like they're wearing any makeup at all. The best everyday makeup looks are the ones that look effortless and unnoticeable. There are even many
virtual makeup filters
trying to achieve that look these days. Finding the right lightweight foundation can be a daunting process for many. With a variety of factors such as application, texture and finish to look out for, it can often be a tricky task to the uninitiated. Many of us have a misconception that we have to compromise on coverage for lightweight foundations, but that isn't necessarily true.
In our tropical climate we want a lightweight foundation that allows us some coverage without feeling like we are wearing too much heavy makeup. Long hours, humidity and sweat play a big part in picking a good foundation that will go a long way for us.
Hence, we've put together the Top 5 Best Lightweight Foundations that our community absolutely loves! These are perfect for that summer look and provide light to medium coverage and suit a variety of skin types. These brands also offer a range of different finishes such as natural, sheer, matte, dewy and radiant. Say goodbye to the 'cakey' thick foundations which leave you feeling dry and uncomfortable. In addition, these lightweight foundations even contain ingredients like hyaluronic acid and vitamin C which enhance long term skincare benefits, leaving your skin looking vibrant and hydrated.
Check Out Our Top 5 Community Picks For Lightweight Foundations!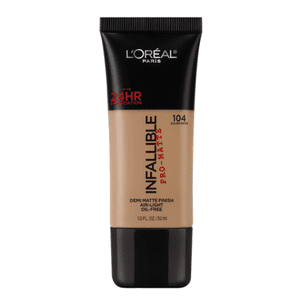 Achieve a 24-hour long-lasting demi matte finish that won't fall flat with this air-light, long-wearing liquid formula. Lightweight and creamy, it goes on smooth with medium coverage that is buildable and lasts up to 24-hours concealing imperfections for a smooth clear complexion. With extreme-hold pigments, the foundation stays on skin perfectly without any transfer. Its hydrating hyaluronic properties also provide maximum comfort that lasts.
Overall Rating: 4.6/5
Great coverage!
"This foundation gives great coverage and brightens the skin instantly. Not at all cakey and gives a natural look. Great for my oily skin and is long long lasting. Good buy!" – @SWEETSHIVANI4U
Purchase this on Lazada or Shopee.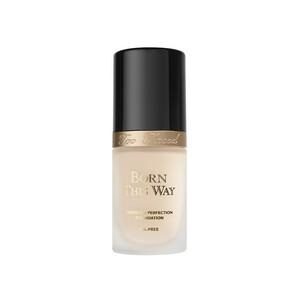 The Born This Way foundation created by Too Faced is another well-reviewed pore minimising product. Born This Way serves to highlight your natural features—meant to feel like second skin—hence the name. Despite the lightweight feel, it can be built for light to medium coverage to conceal redness, pigmentation, and pores. It's also oil-free so those with large pores don't have to worry about added shine to the face.
Overall Rating: 4.7/5
Favourite foundation!
"I have acne prone skin and uneven skin tone. Prior to this, I had always used high coverage foundation … its way too thick in consistency, so i end up looking caked up. I wanted a more dewy and light foundation, but buildable coverage. This foundation is my absolute holy grail!! I can find my exact shade, and the application is easy." –@JANEYUSOH
Purchase this on Lazada or Shopee.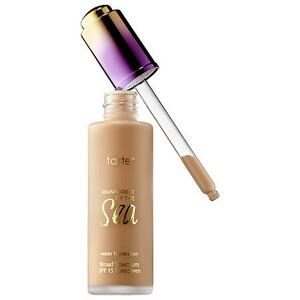 A lightweight, full-coverage hydrating foundation infused with tarte's Rainforest of the Sea™ complex and non-chemical SPF 15 sunscreen. Deliver the ultimate in hydration-boosting coverage with tarte's 12-hour water foundation. The concentrated, full-coverage fluid formula features 20 percent water to quench dry skin as it covers and masks any redness, dark spots, and uneven skin tone while softening the look of pores and fine lines.
Overall Rating: 4.7/5
Ride or die foundation!!
I'm so in love with how lightweight and how you can build up the foundation. It dries off as a demi- matte foundation which does not dry your skin. As I have dry skin, I'm always on a hunt for moisturizing foundation. – @ANESOI
Purchase this on Lazada or Shopee.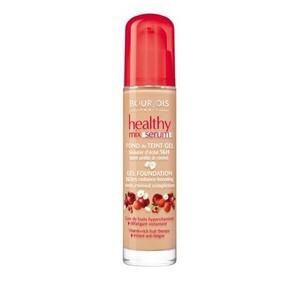 The Repack Healthy Mix Foundation by Bourjois is a lightweight foundation designed to enhance the skin's natural radiance whilst evening out the complexion. Formulated with litchi, goji berries and pomegranate for instant anti-fatigue results, this cream instantly blends into the skin for a natural finish.
Overall Rating: 4.6/5
Great product, affordable price!
I have combination skin. It doesnt feel oily and sticky after application, has a very nice fragrance! It is very smooth, able to apply it evenly easily. Also it is not cakey. At the end of the day, the coverage is still quite alright without touch ups. – @JOYCEJJ
Purchase this on Lazada or Shopee.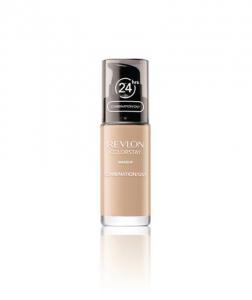 Revlon® Colorstay™ Makeup For combination/Oily Skin is specially formulated for combination or oily skin, this oil-free formula helps control shine for a perfect velvet-matte finish. ColorStay Makeup with SoftFlex SPF 6 for Combination/Oily Skin by Revlon features SoftFlex technology that will not rub off with normal wear.
Overall Rating: 4.9/5
Holy Grail Foundation!
"This has to be the BEST drug store foundation in my opinion. The coverage is amazing. You can go on with your day without having to worry about your makeup fading off. They have a variety of different tones which is great! It makes you look flawless, especially for someone like me who has combination skin." – @KHAYLIBRUTON
Purchase this on Lazada or Shopee.
Finding the right shade
In addition, one of the most important things about the perfect foundation is finding the right shade. An important thing to note is the undertone of your skin. A quick way to determine between cool and warm undertones is by checking the veins on the inside of your wrist. For instance, if they are green or olive, you have a warm undertone, if they are blue or purple, then you have a cool undertone.
Application is key
Foundations can be applied using a variety of tools ranging from sponges to brushes to your fingers. Using a flat brush will leave you with a more refined finish, while working with your fingers will naturally warm up the product allowing it to be worked into the contours of your face. Everyone has their own preference, what matters is what works for you!
Great looking skin begins with you
Ultimately choosing the right lightweight foundations is all about knowing your skin. In summary, different skin types will require foundations of varying textures and how we adapt to the stresses and toxins of day to day life also affects the way our skin looks. For best results, eat healthy, stay hydrated and keep calm for great looking skin!
Read more make-up related articles:
3 Red Lipsticks To Channel Your Inner Boss
5-Minute Craft Makeup Hacks: Tried and Reviewed!
3 Expensive Makeup Brands That Are Worth Every Cent!