What started as funny Snapchat filters with puppy ears and cat whiskers has now reached a whole new level. We all know the realities of airbrushing social media photos. In fact, most of us must have at least one photo editing app on our phone. So, it comes as no surprise that the beauty industry has jumped on the virtual makeup filter trend.
The world of virtual beauty has had a major expansion, whether it is virtual makeup filters or virtual consultations. Therefore, we're going to cover everything that you need to know about the world of virtual makeup.
Kylie Cosmetics Instagram Filters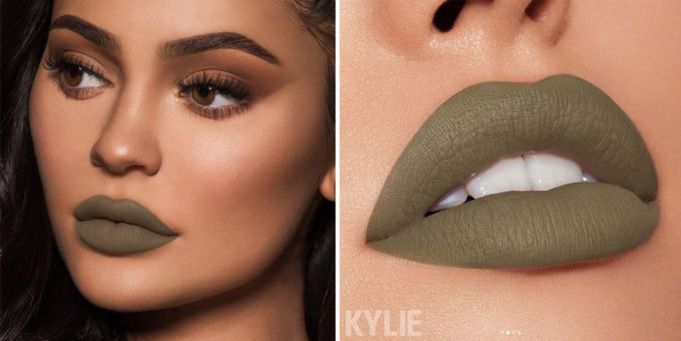 Firstly, Kylie Cosmetics released their makeup filters on Instagram. It allows social media users to virtually try on one of the brand's iconic liquid lipsticks, along with making it look like you're wearing a full face of makeup. This makeup filter allows you to try on some of Kylie's most popular shades. After which, you can share it with your friends via a photo or video.
These virtual beauty consultations go hand-in-hand with makeup filters – they're the future of the industry. While most of us cannot go to a store for an in-person consultation, brands are taking advantage of smartphone technology to bring the shopping experience directly to your home.
Sephora 'Virtual Artist' App

Secondly, we're going to look at the beauty giant Sephora. With the Sephora 'Virtual Artist' app, you can browse through the website and try on your favourite shades. All thanks to their filter function. Are you sure if that lipstick shade will suit you? With this app, you can compare different swatches virtually to your face at the touch of a button. The Sephora app can even show you a full-face of makeup. As well as giving you a step-by-step guide on how to recreate your filtered look.
Maybelline 'Try It On'

Virtual makeup filters serve a dual purpose of functionality and superficiality. Beauty brands are jumping onto the trend. It offers a way of driving up online sales by showing you how airbrushed you would look in their products. Maybelline offers a 'try it on' virtual filter service on their website to let you experiment with their latest product releases.
Outside of brands using virtual filters to sell their products, the technology features in several of the most downloaded apps of the year. With these makeup filter apps, you will definitely always look like you are Instagram ready.
MakeupPlus – Your Virtual Makeup Artist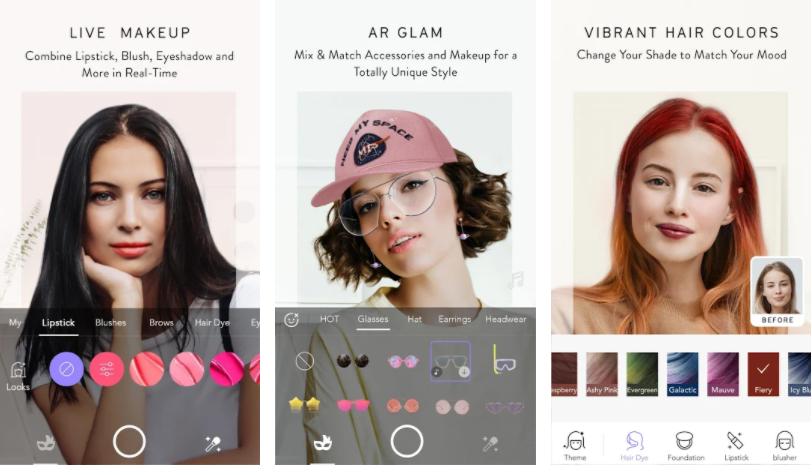 The MakeupPlus app sells itself as 'your own virtual makeup artist'. It allows you to choose everything from your lipstick to eyeshadow with the filter adapting in real-time to reflect your choices. Their 'AR Glam' feature allows you to mix and match accessories, including earrings and headscarves. These features show that these filters can do more than apply a virtual coat of lipstick. Are you thinking of changing up your look? Do you want to test-drive it ahead of time? With this app, you can change everything from your hair colour to your makeup look.
As well as allowing you to change your look, this app includes exclusive makeup looks. The makeup looks have been created by leading industry professionals. These include beauty influencers such as Lisa Eldridge, Nikkie Tutorials and Angel Merino. They have each provided their own custom makeup look filters that you can try out to recreate their signature looks. The MakeupPlus app can help you achieve everything from a soft look through to a sultry makeup look. All of this is possible thanks to their AR virtual filters.
This app also avails of the virtual try-on technology, similar to the Sephora app. It gives you the opportunity to try on cult-favourite beauty products. The MakeupPlus app's brand feature includes Charlotte Tilbury, Dior, Glamglow, and Nars. The app has its shopping filter, letting you purchase the products straight away. Now it's never been easier to achieve your perfect look. Once you've finished your look, you can share the photos all over your social media.
YouCam Virtual Beauty Filter App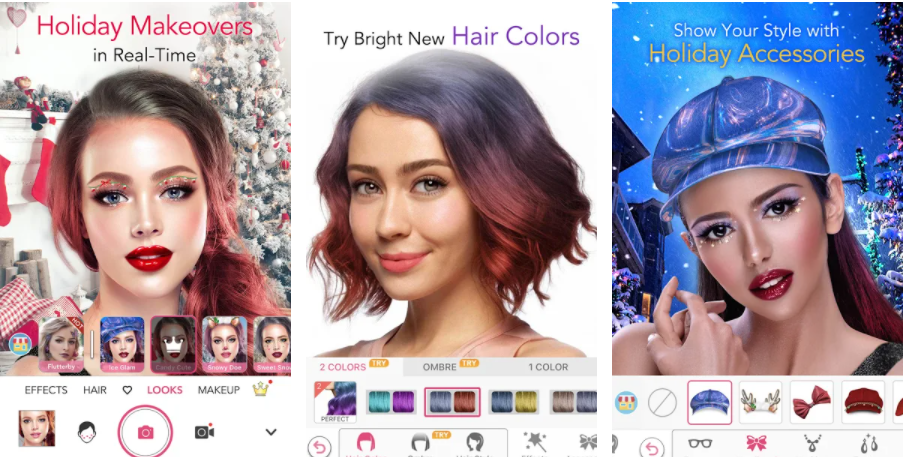 Next up is YouCam, another trending virtual makeup filter app. It is similar in functionality to the MakeupPlus app. The difference is that YouCam includes a face retouch and selfie editor function that lets you reshape your face. Also, there is an in-built skin analysis function that analyses your skin's health. It helps you keep track of breakouts and dark circles. This app takes your results and recommends skincare products and tips that are customised to your needs. Along with the traditional makeup filters, this app also includes a beauty live streaming function. These streams help you learn tips and tricks to recreate the latest trending makeup looks.
Unlike other apps, YouCam has a premium version. This subscription gives you unlimited access to exclusive filters and the ability to save your photos in HD. When you pay for the premium access, your photos will no longer have the 'YouCam' logo appear on them. With the YouCam app, you can edit everything from the whiteness of your teeth to the shape of your nose. These filters allow you to change the colour of your hair and even the makeup you're wearing.
FaceTune Photo-Editing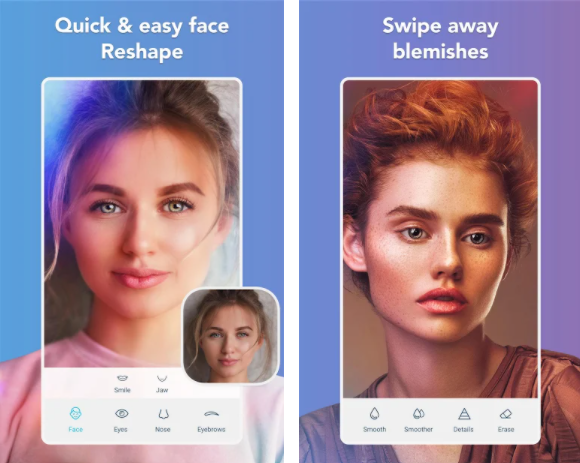 Furthermore, FaceTune is another photo-editing app with a virtual makeup filter function. The app is one of the most popular for editing social media photos. It allows you to change your appearance at the touch of a button. The FaceTune2 app has over 100 million active users worldwide and helps you retouch every aspect of your appearance. Similarly, you can remove blemishes, replace backgrounds and avail of their extensive selection of filters.
How Virtual Makeup Is Affecting The Beauty Industry
These virtual makeup filters are setting the tone for beauty trends. Now, products are being inspired by the most popular filters, such as the freckle filters. This virtual beauty filter has led to the release of several freckle pens, allowing you to recreate your go-to filter.
In conclusion, it's clear that virtual makeup filters are here to stay. In the future, you can expect to see even more mainstream makeup brands using this technology to promote their products. You'll see it everywhere, from their websites to social media. The technology that enabled us to try fun filters like cartoon faces now allows us to change our appearance at the touch of a button.
Read more articles:
How To Take The Perfect Selfie In Just ONE Go! Our 5 Exclusive Tips
At Home Photoshoot Ideas: Take Your Instagram To The Next Level
Do Not Miss Out These 2020 Beauty Trends