Hi, if you don't know who I am, I'm Divya, the Community Manager at Try and Review. You can also call me Div for short. I love spending my free time watching youtube videos and lately, I have been obsessed with watching some online hacks. I stumbled upon
popular hair hacks videos
and was really fascinated by how they seemed to work so easily.
However, I'm also aware of how creators can manipulate their results to make them look good for their videos. So for today's article, here are some easy and popular hair hacks tested by me. I will give my honest results as I am very inexperienced when it comes to hair.
So if this works on me, you know it will definitely work for you!
Hack 1: Replace Dry Shampoo With Powder
Dry shampoos are a life-saver when it comes to second or third-day greasy hair and you have no time to wash and blow-dry. They are also useful for training your hair to allow them to last-longer in between washes.
Read all about hair training here
How To: This popular hack suggests that if you don't have any dry shampoos, you can use any powder you have because powder can absorb the oils in your hair. You can use makeup setting powder, talcum body powder or baby powder. Simply section your hair and rub the powder in your roots.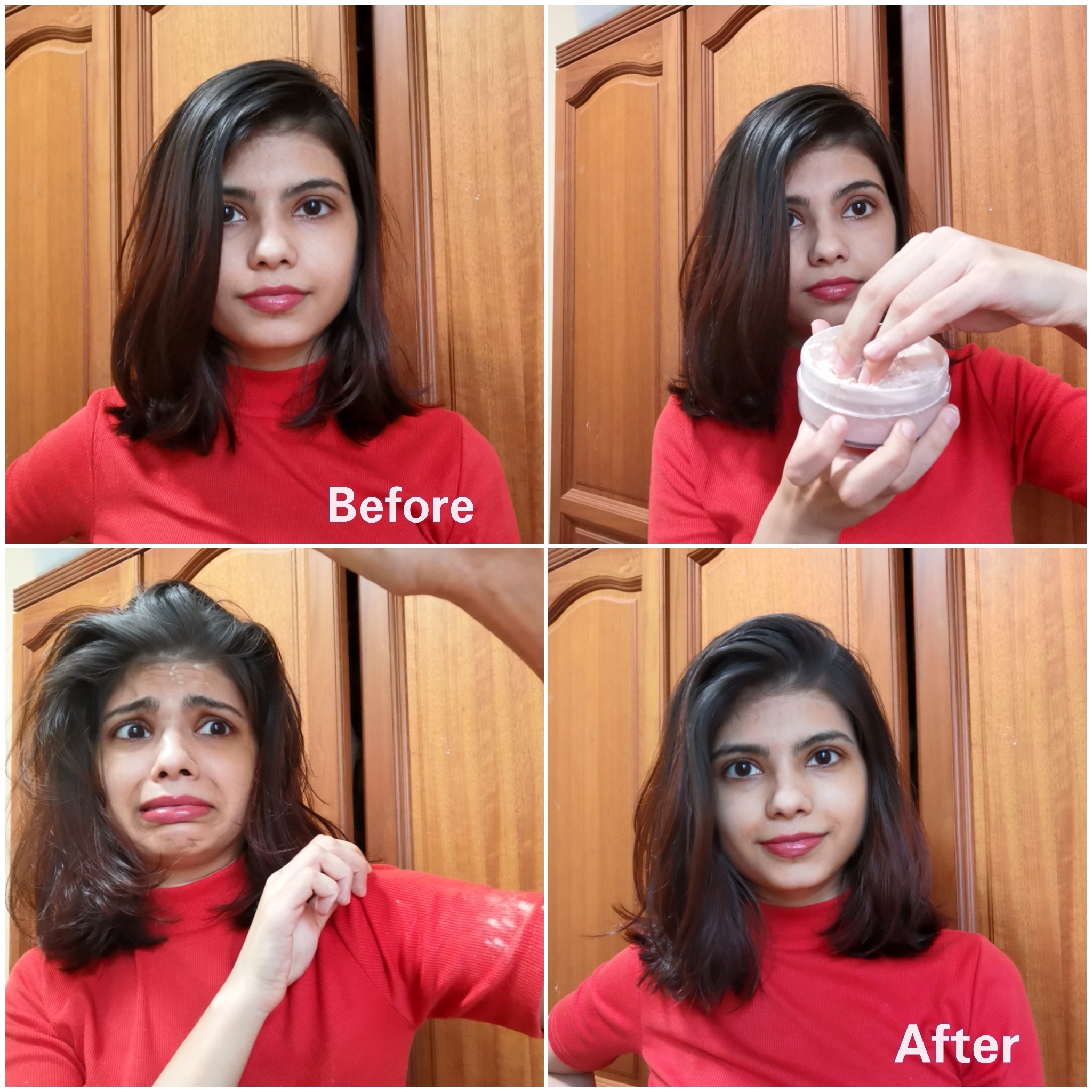 Verdict: 5.5/10
I used makeup setting powder as that was what I had. Firstly, it created quite a mess. Secondly, it took A LOT of powder to get my hair to look less greasy. I feel it also left a little white cast on my hair which didn't look very nice. However, it did add volume to my hair and made it look less greasy than what it originally was. Perhaps for real emergencies, this hack can work if you don't have a dry shampoo on hand but I will not recommend it as a daily replacement.
PSA: If you are tight with budget like me and don't want to resort to using powder, you can try Batiste Dry Shampoo which is a favourite amongst our Try and Review members. It's rated 4.9/5 for its effectiveness.
Hack 2: Creating Hair Extension Using Your Own Hair
This hack allows you to achieve the long Ariana Grande ponytail without spending any money on extensions. I recently cut my hair short so I was quite curious to see if this would actually work.
How to: Divide your hair into 2 sections by your ear. Create a half ponytail at the top section and then create a second ponytail using the bottom section. The bottom ponytail will act as the extension and make your hair look longer.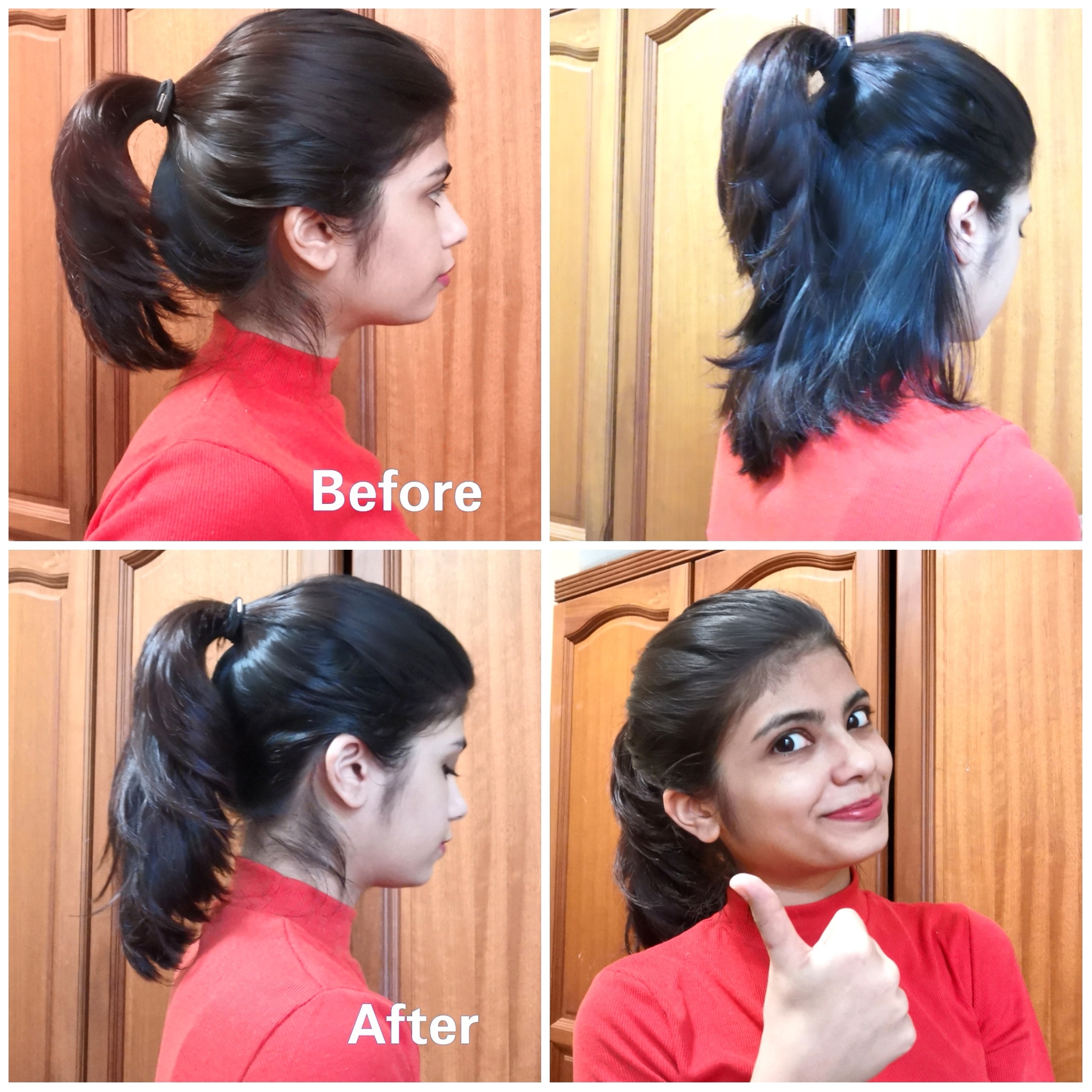 Verdict: 10/10
Ok, I genuinely did not expect this to work. I was sure that there is no way it won't be obvious that I have 2 ponytails. But I was so surprised at how it looked like a one-piece long ponytail and it was so easy! To really make this work, make sure your bottom ponytail is close to your top ponytail. If you have finer hair, tease your top ponytail to add some volume which can help to conceal your lower ponytail.
Hack 3: Perky Ponytail Using Bobby Pins
We all know the struggle of maintaining a high ponytail. If you have thick hair, chances are they will always droop down no matter how high you tie them. I always wondered how celebrities get their perfectly perky and sleek ponytail. Apparently, the answer lies in bobby pins.
How To: Simply take 2 bobby pins and insert them downwards into your ponytail. The bobby pins will hold your ponytail up.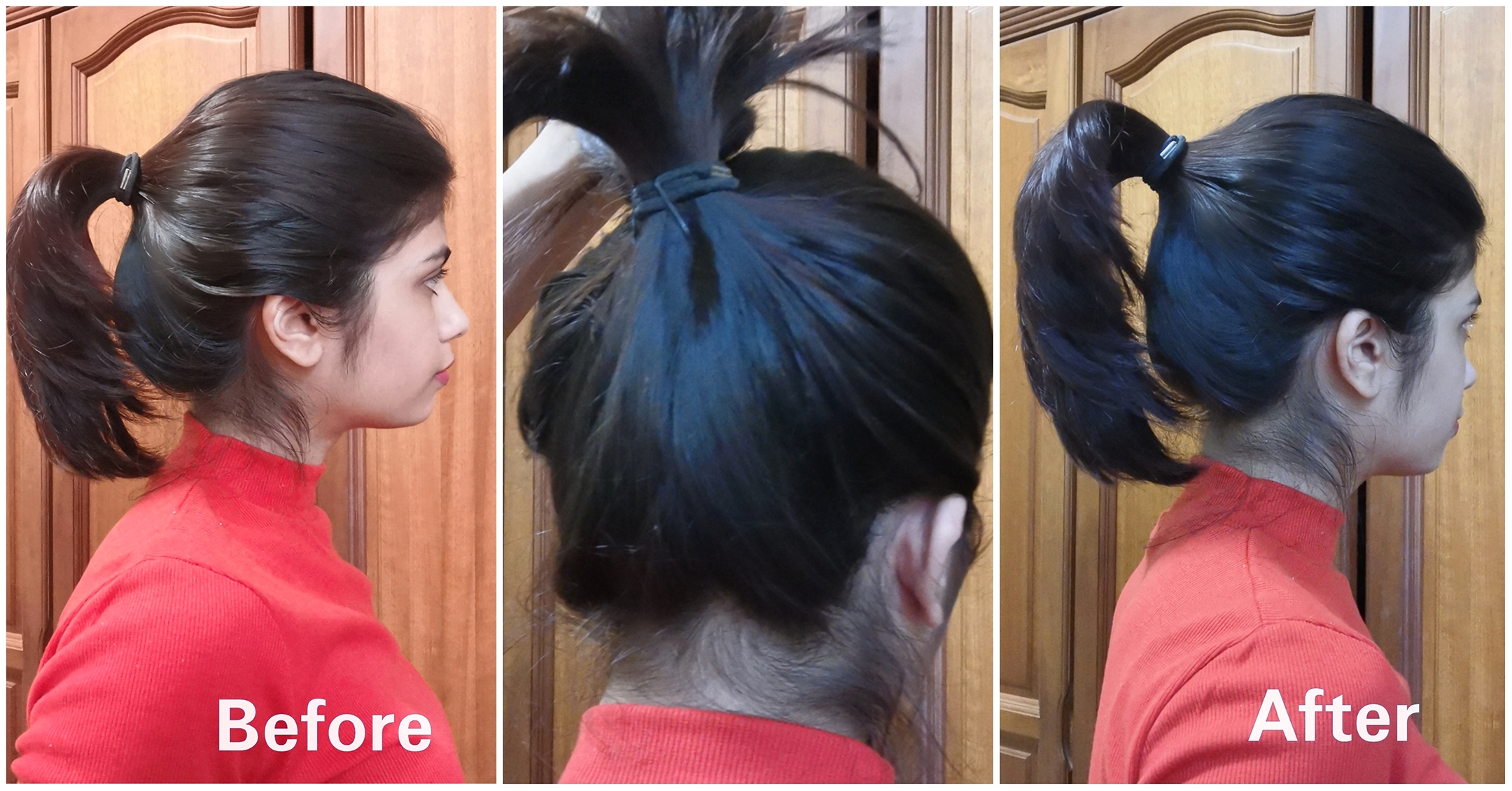 Verdict: 9/10
As you can see, it definitely works! The only reason I will not give this a full score is because the bobby pins feel slightly uncomfortable. This hack would probably be more suited for someone with longer hair as well.
Hack 4: Heatless Curls with Overnight Buns
Once in a while, it's fun to have some bouncy curls. But not all of us have curling wands or we just don't want to use heat on our hair. I have been seeing this hack everywhere and I just had to give it a go as I love the look of natural looking heatless curls.
How to: On damp hair, tie a bun and go to bed. Take them off when you wake up.
Verdict: 3/10
This was quite disappointing. When I took off my bun, my hair was still damp at the bottom. The curls were not defined or consistent either. The back of my hair was curled but the front bits were not. Overall, my hair just looked wonky and messy instead of curly or wavy. I only gave it a 3 because it did work a little bit.
Hack 5: Fill Up Bald Spots with Eyeshadow
I actually never thought I'd need this one. I tend to keep my hair parted sideways and I always had a little bit of a bald spot from the side. I don't mind it at all (and you should not either) but I thought of giving this hack a go anyway just to see the difference.
How To: Simply take an eyeshadow that is the closest colour to your hair and use a makeup brush to fill in the bald spot.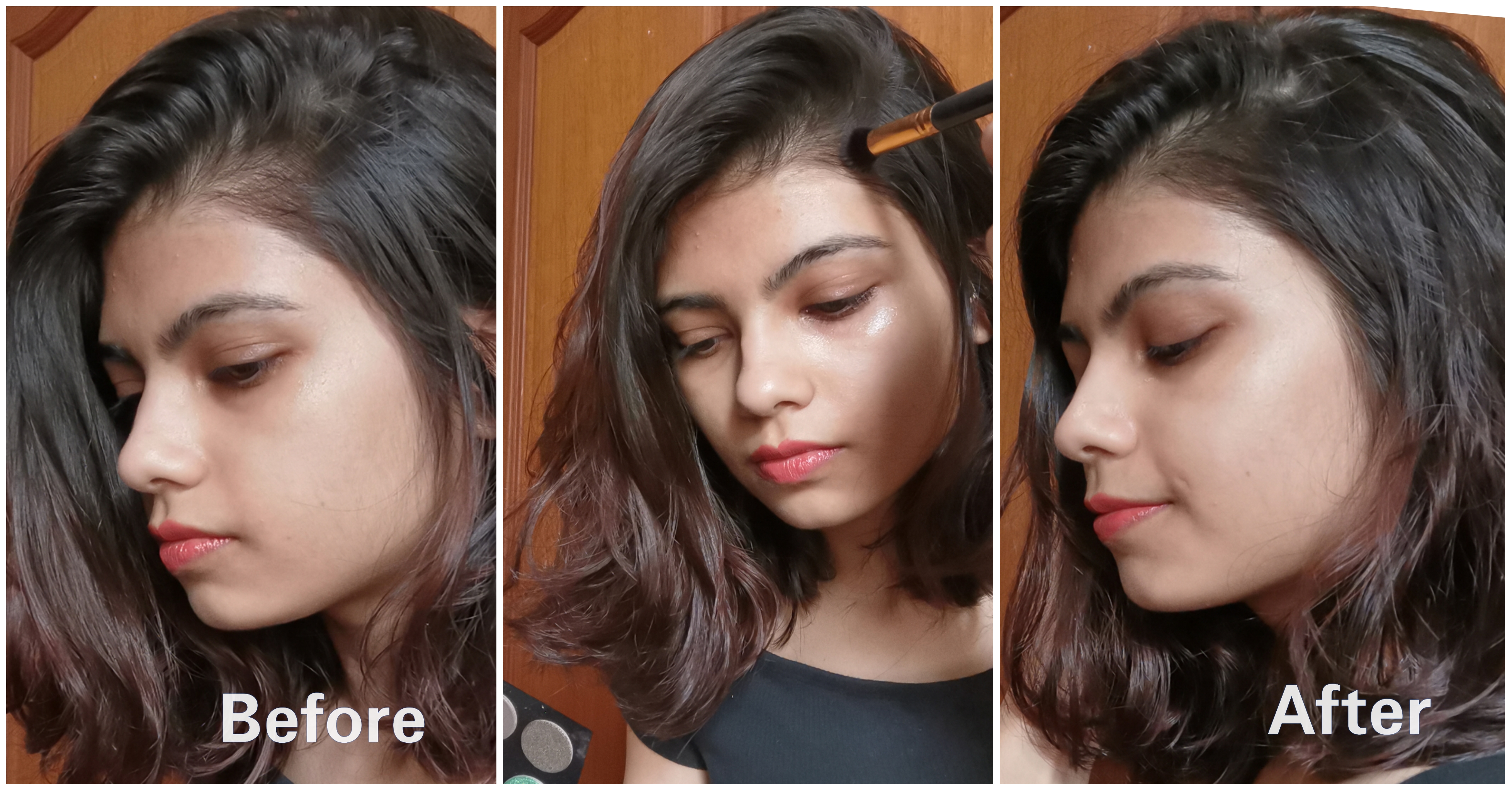 Verdict: 9/10
It worked pretty well in filling up my bald spot. It also looked very natural and looked like its part of my hair. It was so easy as well. However, I won't give this a perfect 10 as it is a little time consuming to fill up the spot. It may also not work if you have a big empty spot.
Let us know if you enjoyed this article and if you will be trying out any of these hacks and what's your own verdict in the LEAVE A REPLY box below!
READ MORE RELATED ARTICLES: