With the kitchen so near us, food is readily accessible to us throughout the day. Hence why we were curious to what are some popular snacks our members couldn't stop eating, and here they are!
How has social distancing been to you? Have the long hours being at home prompted you to reach for snacks every now and then? We have asked our Try and Review members this question, and the verdict is… Most of us have been opening our fridges at least 9 times daily, so don't worry if you are guilty of doing so! There is nothing better than eating to combat the extended period of time at home. Here are some of the most popular snacks our members' have voted for!
Sweet treats as a mid-day snack!
Many of our Try and Review members have been giving in to their guilty pleasures. Popular snacks reflected by our members are chips, and sweet treats coming in a close second. This is an interesting turn of events as sweet treats rank just 2% higher than salted treats amongst our Try and Review community! One of our members, @naaa.abd, personally enjoys snacking on cake and biscuits even though she always mentions that she "wanna lose weight". And that is totally fine! In a particular situation like this, we have to let loose and enjoy whatever we want to. Dieting is for tomorrow! ????Give in to your guilty pleasures like @yussssd, who feels that cinnamon rolls are a "fully loaded" sweet and happiness-filled snack.
Healthy snacks for the calorie-counters!
However, if you are calorie conscious, do not fret because there are many healthy and low calorie options for you! A popular snack for everyone, health conscious or not, is definitely popcorn! Our member, @blueming.days has it as her go-to snack, as it is low in calories (just 30 calories per cup!) and most importantly, "healthy and cheap". Of course, that is if it is not drizzled in sauces, but feel free to do so too! We won't tell your trainer, promise. ????If popcorn is a hassle to make yourself, @filsmi suggests granola, another popular snack that is "healthy and will not make [you] fat", as an option. Eat it alone or make a beautiful bowl of acai with it!
Whether you are consciously picking healthy snacks or giving in to snacking on your guilty pleasures, remember to always enjoy what you are eating! With all the uncertainty surrounding us this trying time, give yourself a break and take in some happiness in the form of food! As long as you keep everything in moderation, it will not damage your waist too much. So snack on, and have a great social distancing!
Check out some popular snacks our T&R members recommend!
Darlene22
" You could never go wrong with this yummy and tasty treat. This was my go-to snack as a kid and it still is a favorite among kids until now - as proven last Christmas by the kids and adults who happily got a YanYan bundle from me as a gift. YanYan is always a guaranteed win for everyone - healthy, nutritious, and affordable"
- shawon.gweyz5d54f29c98b61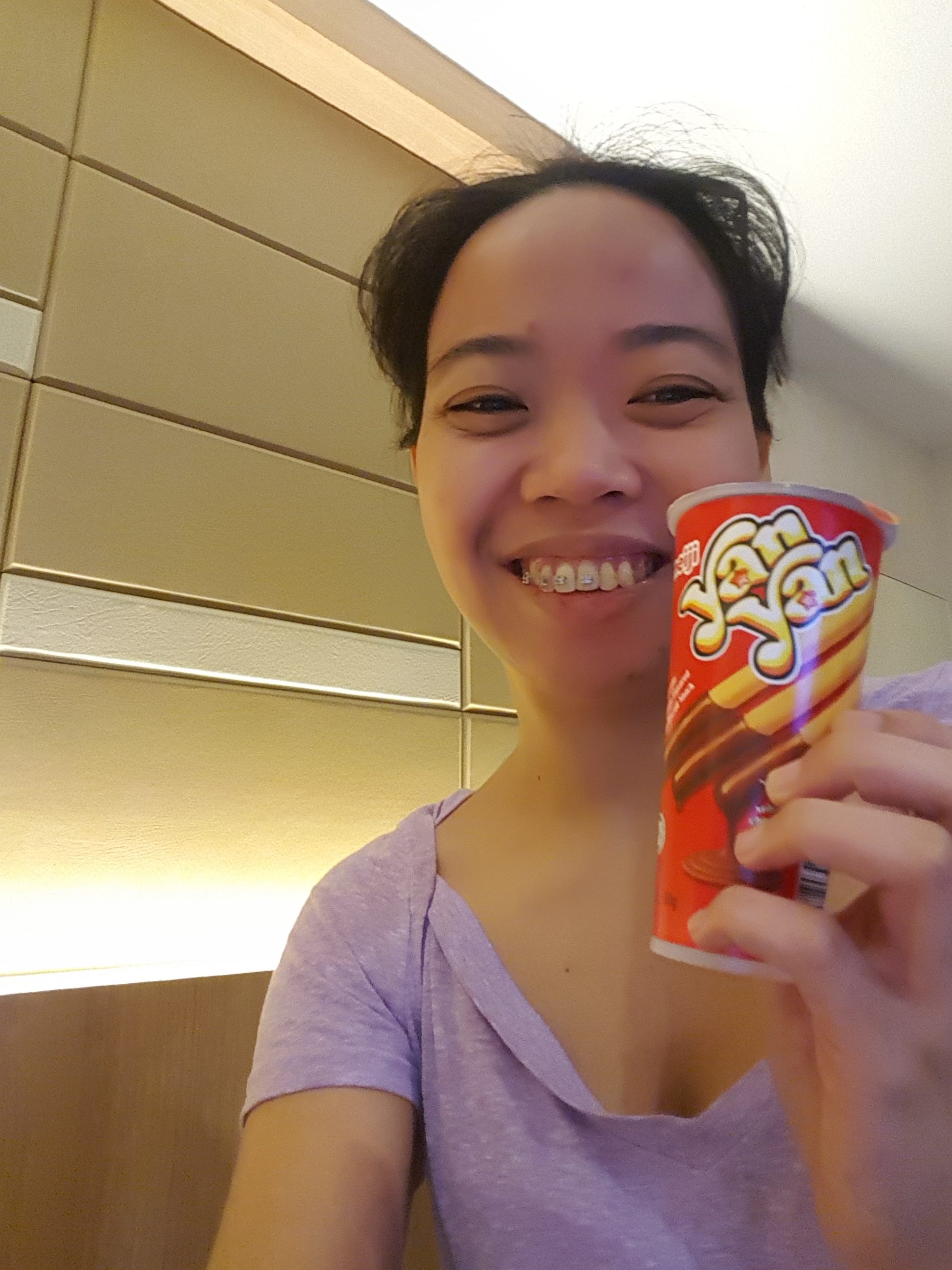 Read more articles on food and snacks:
The Top 3 Foods of the 2020 Try and Review Awards that you need to try now!
This Vegan Recipe Tastes Amazing With Lentils and Mushroom Sauce
3 Easy Healthy Recipes For Beginners