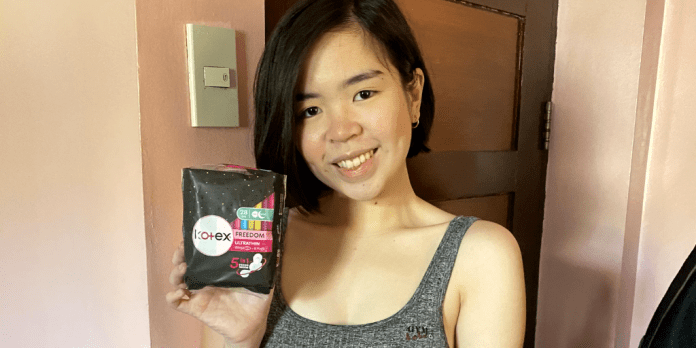 Red days can be such a pain to have to get through. Especially in these COVID times, Gen Z girls are looking beyond simply making it through each day. They want to feel bold, free, and ready to conquer the world everyday! These girls are also known to be constantly on the move and busy staying active and healthy. So when it comes to that time of the month and sanitary pads, basic protection is not enough. It has to be strong in leakage protection but also gives that ultimate comfort to feel unstoppable and empowered.
We put 150 young ladies, aged 12-24 years old to the test to try out the NEW Kotex Freedom – a revolutionary super ultra-thin pad that gives complete protection against the top 5 red days problems: leakage, wetness, bulging, irritation, and odor! Here's what these young, bold and active girls have to say about it.
Why red days are no longer a problem for these young Filipinas:
There's no need to worry about side and back leakages anymore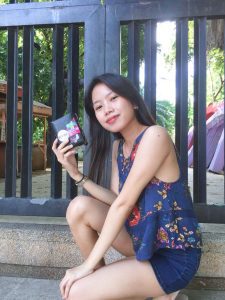 Let's be honest, leakages are probably every girl's number one worry during her period. No one wants to get up from their seat to find their pants stained red or have someone on the streets letting them know about a stain on their pants, amirite? Active young women need a pad that is going to support and cover all their bases during their red days. Try and Review member @Jajanielle says "what I love about this sanitary pad is that it does not leak, perfect for heavy red days" and "it is just 0.8mm, as if you're wearing a pantyliner" A heavy duty pad, ready to battle the heaviest of flows and absorb just as much as a thick maxi pad at just 0.8mm? A dream comes true for the shrewd Gen Z consumer. @Bearealong even thinks they're good enough for overnight use stating, "no leakage for overnight use and it is very light".
Feel fresh and dry with no unnecessary wetness
Not gonna lie, that wet, sticky feeling during your red days are the worst. Nothing inhibits you like having to go through your day feeling like you've got a puddle in your pants. And that weird duck walk that we have to do when we feel that way? Talk about a confidence killer! None of that for the modern young Filipinas with the new Kotex Freedom pads! @TheRealBrave loves "the fact that even though it's thin it can absorb blood effectively". @Mishmellow assures us that "this will change your period life forever!" promising "fresh and dry" days and #HasslefreewithKotex. "Dry all day" also means feeling comfortable and great and also one step closer for these ladies to conquer the world!
No bulge as it's ultrathin and not unsightly under clothes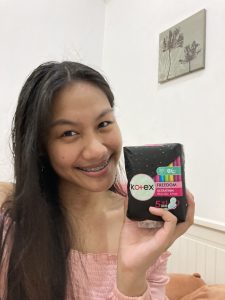 The mental health conscious Zoomer leads an active lifestyle. So pads should keep up as they go from morning yoga to the afternoon brunch. @Sophia1806 loves that they're "very comfortable to wear" and @Chanineul agrees that the ultra thin pad gives her the confidence to "wear fitted shorts and leggings without worrying about the bulky feeling as it absorbs well." That means these young women can go about their active lifestyles without worrying about mishaps! @Graciadelatorre even recommends them for "fitted outfits like leggings and skinny jeans" No lines showing underneath your clothes means true power to focus on what's important in a happy and confident way!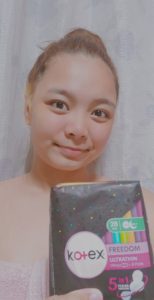 Pad use is often a point of worry for those of us with sensitive skin. The tender area is often susceptible to irritation, especially during those particularly humid red days. Try and Review member @Akihiro_ZY confirms that Kotex Freedom Ultrathin pads are "comfortable and soft around the feminine area" and "did not irritate" her skin. We love that these pads are "extremely breathable and give you freshness like never before!" With it's "non fragrant and soft texture", @TheRealBrave became an instant fan! Girls with sensitive skin rejoice! No more wet and sticky red days with irritated and itchy skin, those are now a thing of the past (just like your toxic ex)!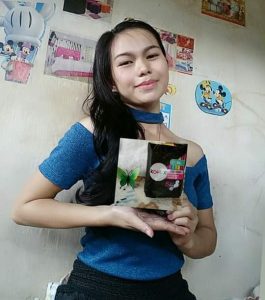 While there are some pads which lead to embarrassing odours to deal with, our members lived up to their Gen Z trailblazer reputations and raved to us about just how much they loved their odourless experiences. Member @unodostrishhh tells us that these "pads never gave (her) me an odour during 5 days of usage". @toni.rizzel was amazed at how "comfortable and odourless these pads" were. "Have you ever experienced smelling a little fishy in the middle of the day?" @guiakang raises. The busy Zoomer knows this too well – busy zooming from school or work engagements, one after another. And sometimes we lose track of time and forget to change. With Kotex Freedom Ultrathin fresh green tea scent, "that stinky odour and icky feeling is no longer an issue". Girls are so over "worries of smelling fishy and feeling gross". Finally, a product that delivers on that promise so you feel great and empowered even on your red days!
Kotex Freedom pads are truly designed for today's generation. Young ladies who chase their dreams and work hard, but want comfort, convenience right at their fingertips. It gives complete protection from the top 5 period problems: leakage, wetness, bulging, irritation, and odor for only P 4.75 per pad. With Kotex Freedom, they can be bold, free, empowered and they sure will be ready to conquer the world!
You can purchase them at Lazada or Shopee.
Read more of our recent articles here:
Whitening Lotion: Real Reviewers Help Choose The Best One For Your Body
Probiotics Skincare: What's the Hype? And 5 Must-Try Products
NIVEA Deodorant: Get fresh and flawless underarms for the confidence to go sleeveless
This article is written in partnership with Kotex. All opinions shared are based on authentic and honest reviews from real users.