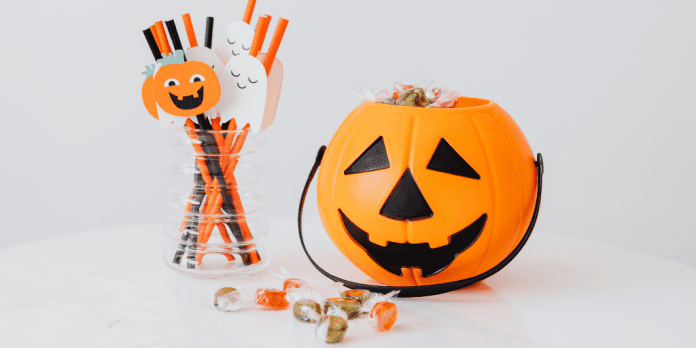 Halloween is right around the corner. It's a time when we love to snuggle up on the sofa and watch our favorite horror films, and indulge in a few Halloween candies. Whether you're expecting trick or treaters or planning a Halloween get-together with friends, you'll want to pick up this year's must-have Halloween candies.
We love Halloween candy for its Instagram-worthy appearance. You don't need to have a sweet tooth to appreciate Halloween candies. While the Philippines doesn't have the autumnal feeling of Halloween in Europe, it still has all the spooky spectaculars that we've come to know and love.
We're rounding up the best Halloween candies that our community is raving about and could be perfect during this supernatural season. Grab a freshly carved pumpkin and your witch's cauldron, these Halloween candies won't be around for long.
Halloween Candies for Every Age
Are you looking for an instant crowd-pleaser? M&M's peanut chocolate is one of the ultimate Halloween candies for any event. Whether you're handing out candy or inviting your friends over for a scary movie, these milk chocolate peanuts are both colorful and tasty. You can pick up a share pack with individually wrapped fun-sized packets to keep everyone happy!
Highly rated at 4.9/5
Member Review:
"FOR ALL AGES"
"The child in me always comes out whenever I eat M&Ms. It is really for all ages. I still remember their motto "M&Ms milk chocolate melts in your mouth not in your hands." I still sing that whenever i see my favorite chocolate. This is nutty and colorful, therefore fun to eat. You are never too old to have sweets like M&Ms." – @MOMMY_SHAH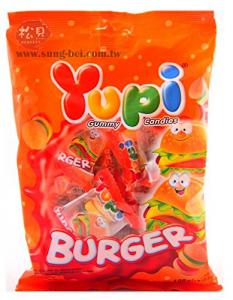 Do you know what is better than a burger? A gummy burger! This is one of the Halloween candies that you'll be posting all over your Instagram feed. These candies come individually wrapped, making them perfect for handing out to trick or treaters. Just like your favorite takeout burger, this gummy candy comes with layers. Every layer of the burger is represented by a tasty gummy. It's a fun one for the kids for sure!
Highly rated at 4.8/5
Member Review:
"MY CHILD'S FAVORITE"
"This is my child's favorite and she always request to have this as pasalubong. She separates the burger parts and eat it separately." – @ANNIEPON
When it comes to Halloween candies, Kinder Bueno will always be on our must-have list. The mini size is a staple of every candy bowl. These individually wrapped candies have layers of crispy wafer and milk chocolate with a hazelnut milky filling. You can add them to goodie bags for trick or treaters or pack a few to take with you for a haunted house or a spooky midnight stroll.
Highly rated at 4.9/5
Member Review:
"DROOLING"
"I love how it's solid on the outside. There's a bit of cruchiness and when u take a deeper bite, oooh! It's feels like there's a lava of goodness that's flowing inside your mouth! Explosion on your mouth with the right amount of sweetness and combination of textures. I like it even better coz of this minis variety coz I don't usually eat the regular sized version all at once." – @OLGAGEE08
Are you still on the hunt for the perfect Halloween candies to impress your ghostly guests? Read more reviews about the best candies that our Try and Review community is loving right now. Which will you pick for your halloween candies this year?
Read more food/party related articles:
Ben and Jerry's Vegan Ice Cream: Worth the Switch?
5 Sweet Treats for Your Next Party
Budget-friendly Party You Can Throw At Home!