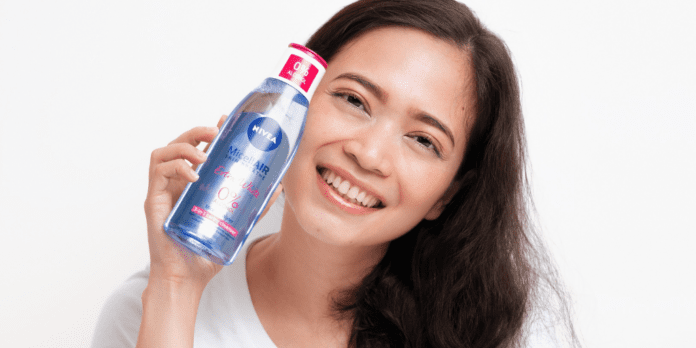 Micellar water has been all the rage in the skincare realm, but does it really work? Used as a facial cleanser, it contains micelles that are highly effective in removing makeup, dirt and oil. It acts like a magnet to catch all these impurities, so a gentle swipe with a cotton pad suffices to remove all these impurities without irritating or stripping natural oils and moisture from the skin.
We let 300 women try the NIVEA Extra White MicellAIR Cleanser. Here's what they have to say about how you can get fresher and healthier-looking skin in the gentlest way with this micellar water.
It effectively cleanses without drying the skin, thanks to its formula with 0% alcohol.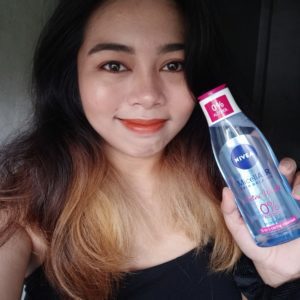 97% of women in Metro Manila agree that NIVEA MicellAIR effectively cleanses without damaging the skin. Member @tintin7597 agrees, "It is alcohol, parabens, silicone and colourant free, so don't worry about your pores clogging and your skin being stripped of its natural oils. Truly a skin-saver for a lazy girl like me". Similarly, user @iamerickah notes that, "The fact that it has 0% alcohol is already a huge advantage. It doesn't sting damage [sic] my skin and smells nice". Without the presence of alcohol, NIVEA MicellAIR does its job without leaving your skin feeling dry and tight.
It is mild and lightweight.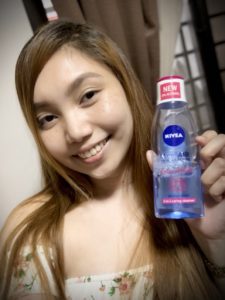 Its advanced MicellAIR Technology creates a lightweight formula that ensures no leftover makeup residue, allowing your skin to breathe and feel fresher. Member @iamerickah comments, "It is mild but cleanses my face very well. I tried using this as a heavy makeup remover, and surprisingly it is effective. Lightweight indeed". @velaragon remarked, "It easily erased my waterproof mascara. Just wow! I am now incorporating the micellar water in my night skin care routine to help remove all dirt on my face that was not removed using my facial soap cleanser". NIVEA MicellAIR stays gentle on your skin yet tough on impurities, the best of both worlds!
It is convenient and easy to use.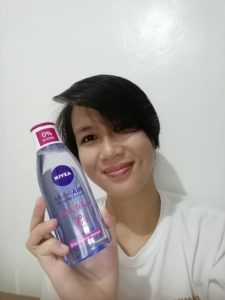 NIVEA Extra White MicellAIR Cleanser is fuss-free and cleanses thoroughly with just a wipe of a cotton pad, zero rinsing required! Busy ladies like @patricia.ang and @zyracam agreed, "It is super convenient as you don't need to rinse, very much appreciated by the people who are on the go", and "This 3 in 1 cleanser is best to use in removing makeup, specially when you are tired or when on the go. It can easily clean your face, removes makeup and oils and feels fresh after applying". Goodbye old, lengthy skincare routines and hello to quick and gentle cleansing!
To top it off, the best part about including NIVEA Extra White MicellAIR Cleanser into your skincare routine is the freshness it brings to your skin! 95% of women in Metro Manila agree that NIVEA Extra White MicellAIR makes their skin feel fresher vs current cleanser or toner. Thanks to its 10x oxygen boost that lets the skin breathe and helps repair the signs of skin stress. Plus, it has pearl and licorice extracts that help brighten your complexion with regular use.
Gently cleanse and refresh your skin without the hassle and harm! Get NIVEA Extra White MicellAIR Cleanser from your leading supermarkets and drugstores, or online via Lazada, Shopee and BeautyMNL.   
Read more skincare related articles here:
Probiotics Skincare: What's the Hype? And 5 Must-Try Products
Top 5 best sunscreens for your face – recommended by our community
These 5 amazing lip balms will keep your lips soft and supple all day!
This article is written in partnership with Nivea. All opinions shared are based on authentic and honest reviews from real users.