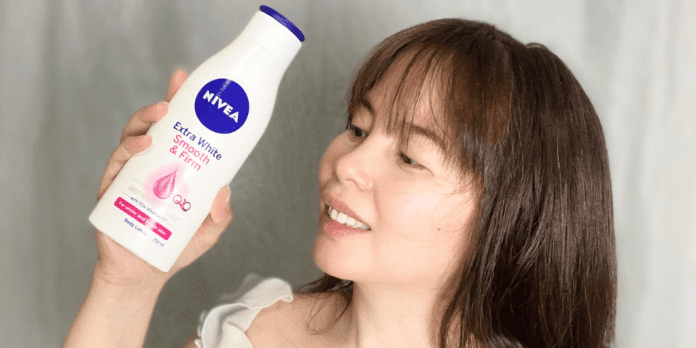 Finding the best whitening lotion can be tough as there are so many factors to consider such as one's skin type, ingredients used in the product and many more. The skin on our body is often overlooked when it comes to skincare. Much like our face, our body is just as exposed to harsh sunlight, dirt, perspiration and more. These factors lead to dry and irritated skin, but regular moisturising can easily keep such woes at bay.
We let 300 women try out the NIVEA Extra White Body Lotion that promises to moisturise, brighten and protect the skin. Read on to find out how this whitening lotion fared with our community!
Whitening lotion benefits: Hear from our members
1. It hydrates and moisturises dry skin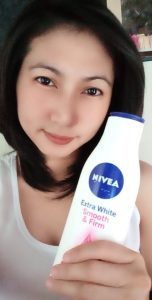 Skin hydration is affected by multiple everyday products, like soap and fragrances. NIVEA Extra White Body Lotion replenishes lost moisture with Q10, a cell-boosting ingredient, that effectively firms skin and restores elasticity. Try and Review member @jen.flores reviewed, saying "I have dry skin, that is why I am looking for a lotion that can nourish it. I tried a lot of brands of lotions, but I am impressed by NIVEA Extra White Body Lotion. I see that it can repair my skin problem". Reversing skin damage, though difficult, is possible and is made easier with the help of NIVEA Extra White Body Lotion.
2. It brightens and lightens skin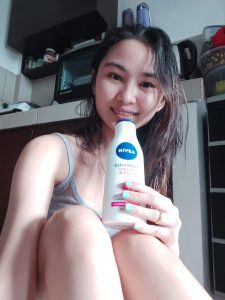 Packed full of Deep White Essence, Super Food extracts and Q10, NIVEA Extra White Body Lotion promises noticeably brighter and firmer skin. Its unique Super Food extracts have concentrated Camu-Camu and Acerola Cherry, with 50x more vitamin C compared to lemon, for brightening effects. @HyunaTala was duly impressed and she can "see visible results, and noticed that my elbow and my knees really whitened. I will definitely continue using this". Member @derajadielle shares how her rejuvenated skin fondly reminds her of youthful days, "I love the transformation it brought me. From having dull and dry skin to glowy and much healthier skin", proving that benefits of NIVEA Extra White Body Lotion are beyond skin-deep.
3. It has UV protection that helps protect skin from the harsh sun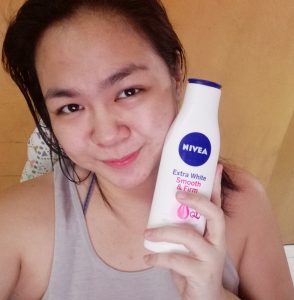 Prevention is easier than reversing damage. NIVEA Extra White Body Lotion with advanced UVA/UVB filters is a shield against daily sun damage. It stays on the skin with just one application without stickiness, making it suitable for hot climates, especially in the Philippines. Member @ghiamariano08 confirms that, as she said that it is "non sticky and can be easily applied even in the humid weather". @sarah_felise also reviewed saying that "This lotion provides a brilliant glow to the skin! Not only that, it provides sun protection too! It is not sticky on the skin, despite the weather here in the Philippines!". NIVEA's broad UV protection should be your new best friend whenever you are under the sun!
4. It has a pleasant fragrance and sensation on the skin
Not only is NIVEA Extra White Body Lotion restorative for the skin, it smells and feels good too, creating an overall pleasant experience. Member @leslie.trisha agrees, "This is my new favourite lotion right now. It feels light on the skin, no sticky feeling. It easily absorbed to my skin. I like the smell, it smells like a rose. The fragrance is long-lasting, I can still smell it when I go to bed". After a long day, your body deserves nothing but the best treatment, make NIVEA Extra White Body Lotion a part of your relaxing wind down!
Pamper your skin and experience the joys of radiant, baby soft skin for yourself. Whitening lotion isn't so hard to find anymore. You can pick up NIVEA Extra White Body Lotion from your leading supermarkets and drugstores, or online via Lazada, Shopee and BeautyMNL.
Read more bodycare related articles here:
Top 5 Best Reviewed Hand Creams To Say Goodbye To Dry Hands!
Top 5 Best Eczema Creams To Help Soothe Itchy Skin
Aloe Vera: Its Multiple Benefits and Recommended Products
This article is written in partnership with Nivea. All opinions shared are based on authentic and honest reviews from real users.