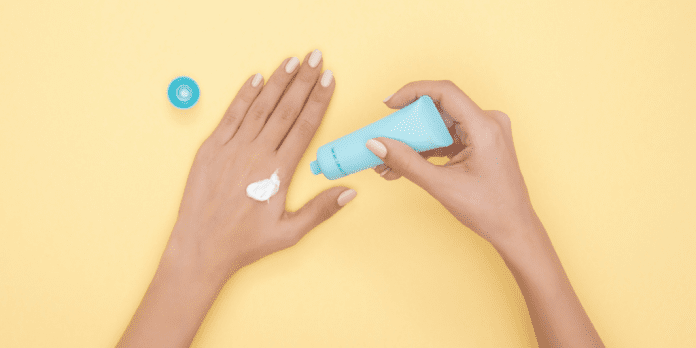 Over half of eczema sufferers in Singapore have the skin condition throughout their lives. Our warm weather, coupled with dusty environments are often triggers for those who suffer from this itchy condition that often has many reaching for that bottle of
sunscreen,
moisturiser or body lotion. What exactly is eczema, and is there a way to overcome it? It helps to know that there isn't just one type of it and as such, there can't be a 'one size fits all' solution to it. When battling eczema, it is important to understand what is the cause or trigger before seeking to treat symptoms. When it strikes, many feel helpless and the last thing we want to do is trigger it and make it worse. This is why it's important to find the best eczema creams which are soothing and moisturising.
These eczema creams are scent free and safe on delicate skin. Sensitive skin rejoice! Since eczema is often a sign of some kind of irritation or allergy, these eczema creams are a safe bet because not only are they gentle and soothing but they also contain ingredients which help to keep skin hydrated and protected. Hence, they keep skin from drying out. When treating an eczema flare up, make sure to moisturise with a rich, oil-based cream or ointment to form a protective barrier against the elements. Apply it right after you get out of the shower or bath to seal in moisture. These 5 gentle eczema creams will keep itching at bay and leave you feeling relaxed and rested.
Our 5 community picks for the best eczema creams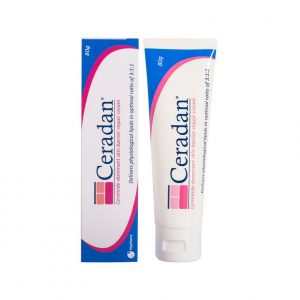 This skin barrier repair cream supports the intensive restoration of very dry, itchy and sensitive skin. It has been clinically proven to prevent 1 in 2 eczema flares in Singapore children. The moisturizing cream can be used on the face and body and it is also suitable for newborn babies.
Overall Rating: 4.9/5
Definitely Effective
"Ceradan Skin Barrier Repair Cream healed my babies' rashes. This was recommended by their pediatrician and it worked well on my babies' skin. It works fast in keeping their skin healthy. A tiny amount is very effective. The packaging is neat and easy to use. This is a great product worth keeping." – @THERISINGBLISS
Purchase this on Shopee.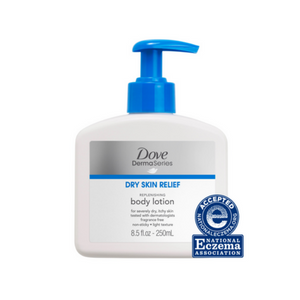 Dove DermaSeries Replenishing Body Lotion is a dermatologically-tested dry skin body lotion for instant relief. Enriched with AminoSilk Complex and powerful moisturizers, this Dove lotion instantly soothes itchy, dry skin. Clinically proven to replenish moisture levels, it helps restore your skin's protective barrier over time, making it one of the best body lotions for dry skin.
Overall Rating: 4.6/5
Gentle
"This is gentle on my skin and suitable for my dry skin. My husband who has eczema also uses it also no problem." – @NERAHS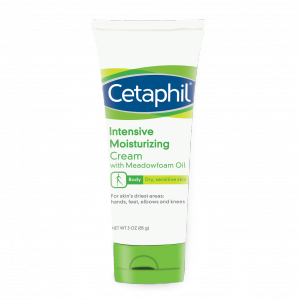 This rich hydrating cream was designed to provide moisture to skin's driest areas without the greasy residue. The non-irritating formula absorbs quickly and comes in a single 3-ounce tube for your convenience.
Overall Rating: 4.3/5
Suitable even for oily skin
"Those with oily skin, don't let the words "intensive moisturising" scare you. It's actually light and not greasy at all, and it leaves a protective barrier on your skin. It's not just for dry skin, but actually suitable for all skin types." – @CHINADOLL3K
Purchase this on Shopee or Lazada.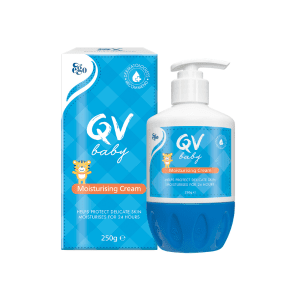 QV Baby Moisturising Cream is suitable for use every day and with conditions such as eczema, dermatitis and psoriasis. Unscented and gentle on sensitive skin, it replenishes the skin and helps relieve dry areas.
Overall Rating: 4.6/5
Helped with my baby's eczema
"This cream is the right consistency with no smell, making it easy to apply on my baby. Also it doesn't leave an oily residue, meaning it absorbs into the skin quickly and hence was effective in clearing up my son's eczema." – @JESSICASUE
Purchase this on Shopee or Lazada.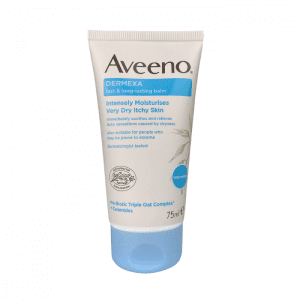 Formulated with Prebiotic Triple Oat Complex and Ceramides, AVEENO® Dermexa Fast & Long-Lasting Balm provides intense moisturisation and is proven to immediately soothe itchy skin due to dryness or up to 6 hours. This fast and long-lasting balm helps to preserve the skin's natural balance and restores the skin barrier for healthier-looking and more resilient skin. Suitable for very dry itchy skin and eczema-prone skin
Overall Rating: 4.6/5
Helps to moisturise!
"I used Daily Moisturizing Lotion after showering with the body wash to double up the moisturize and protect dry skin for 24 hours! I like that it's not greasy at all!"- @SYLVIA.SIA5
Purchase this on Shopee or Lazada.
Tips for reducing outbreaks
Here are a few ways to prevent eczema flare-ups and manage symptoms:
Apply cool compression to your skin, or take a colloidal oatmeal or baking soda bath to relieve the itch.

Moisturize your skin daily with a rich, oil-based cream or ointment to form a protective barrier against the elements. Apply your eczema cream right after you get out of the shower or bath to seal in moisture.

After you bathe, gently blot your skin with a soft towel. Never rub.

Avoid scratching. You could cause an infection.

Use fragrance-free detergents, cleansers, makeup, and other skin care products.

Wear gloves and protective clothing whenever you handle chemicals.

Wear loose-fitting clothes made from soft fibers, like cotton.
Understanding the itch
The three most common types of eczema are atopic dermatitis, contact dermatitis and dyshidrotic eczema.
Atopic dermatitis is the most common form of eczema. It usually starts in childhood, and often gets milder or goes away by adulthood. They often appear in the creases of elbows or knees and become agitated and sometimes even infected with excessive touching or scratching. This type of eczema happens when your skin's natural barrier against the elements is weakened. This can also happen as a result of changes in the environment. This means your skin is less able to protect you against irritants and allergens. Dry, broken skin can lead to prolonged issues.
If you have red, irritated skin that's caused by a reaction to substances you touch, you may have contact dermatitis. It comes in two types: Allergic contact dermatitis is an immune system reaction to an irritant like latex or metal. Irritant contact dermatitis starts when a chemical or other substance irritates your skin. This means your skin is increasingly sensitive to the materials it comes in contact with. This could even come down to choosing the right bed sheets.
Dyshidrotic eczema causes small blisters to form on your hands and feet. It's more common in women than men. Stress is one of the leading causes for this kind of eczema.
Nourish and protect your skin with one of these eczema creams recommended by our community today!
Read more eczema or sensitive skin related articles:
Say Goodbye to Eczema and Sensitive Skin with Ceradan®
Why Choosing The Correct Product For My Baby With Eczema Is So Important by User Nerahs
3 Skincare Routine Tips To Stop Triggering Sensitive Skin