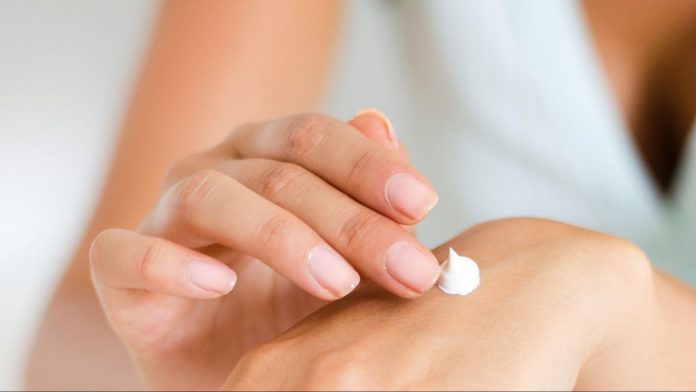 Who would have thought that in the past 1.5 years, the world would have been brought to its knees by a global pandemic. Masks are now still mandatory in most countries and you wash and santise your hands so frequently you can't even keep track how many times anymore. All you know is your hands have become so dry you desperately need hand creams help save the day, and your dry hands.
The cause of dry hands
Dry hands are really common, and while it is not a dangerous condition it can certainly be irritating. In most cases, dry hands are a result of environmental factors. Weather for example, a cold or dry climate can cause hands to become dry. There is often little moisture in the air in a colder climate causing moisture to be drawn out of our skin. The same can also be true of our workplace environments.
If you work at an office desk job, the prolonged hours in air conditioning can also cause a similar reaction in the skin. Other workplace conditions can also cause dry hands, jobs that require extensive or frequent handwashing like doctors, nurses or teachers may also experience dry skin on the hands. Exposure to certain chemicals can also cause your hands to dry out. Factory workers or hairdressers who are exposed to harsh chemicals on a daily basis may also encounter this issue.
There are also certain medical conditions which can cause one's hands to dry out more frequently. Those who suffer from autoimmune disorders such as diabetes may experience poor blood circulation in the hands. This causes skin on the hands to get irritated more easily. Skin conditions like eczema and psoriasis can also cause the skin to become irritated and inflamed, resulting in a dry, itchy surface.
In most cases these days, while washing your hands is critical to slow the spread of the coronavirus (COVID-19), frequent handwashing can cause dry skin that can flake, itch or crack.
Preventing dry hands
Moisturisers will be the first and easiest way to introduce moisture to your skin and to seal it in. Regular moisturising after a shower will help keep your skin hydrated and nourished. Same goes for your dry hands.
If you find that your hands are frequently in water such as while washing dishes, consider wearing some rubber gloves. This will prevent the natural oils from being stripped away from your hands.
Believe it or not, keeping calm can help your hands. Stress is known to be an eczema trigger, so it makes sense that reducing stress can help to keep your skin from going on the fritz.
Treat them overnight for an extra dose of self care and pampering. Consider slathering them in a night lotion or petroleum based moisturiser. Then, cover them in some soft gloves or socks overnight. This seals in moisture allowing your skin to absorb it. You'll wake up with baby soft hands.
If you're not sure where to start and you are looking for a quick fix. We've got just the picks for you. You'll definitely find something with these five community picks of hand creams ranging from affordable drugstore pricing to luxury brands. They're all compact and very convenient to have and easy to throw into any purse of any size. Say goodbye to dry hands as soft and smooth hands could be just one click away!
Our community simply loves these 5 hand creams!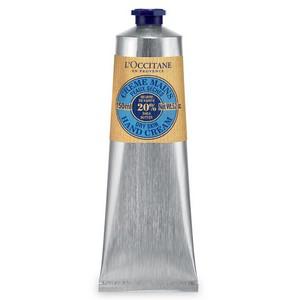 Enriched with 20% Shea Butter, the super-creamy Shea Butter Hand Cream penetrates quickly to protect, nourish and moisturise hands. Honey, almond extracts and coconut oil are blended with the light and alluring aromas of jasmine and ylang-ylang essences to create this extremely effective care. The rich texture is rapidly absorbed to leave the hands soft and smooth with no oily traces.
Highly rated at 4.7/5
Member Review:
"Easily Absorbed"
"I love that it's small and fits right in any pouch/wallet/purse. It's very moisturizing and easily absorbed on the skin. If you don't like sticky lotions or creams, you should give this a try!" – @HEMG
Purchase this on Shopee or Lazada.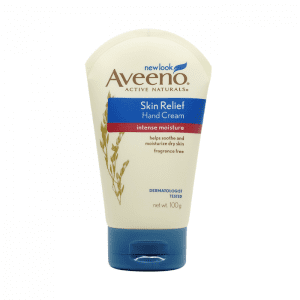 AVEENO® Skin Relief Hand Cream provides intense hydration that lasts through hand washing while leaving your hands soft, smooth and moisturized. Formulated with Colloidal Oatmeal, it helps soothe dry skin and forms a protective barrier. Non-greasy, fast-absorbing, steroid-free, fragrance-free and gentle enough for sensitive skin.
Highly rated at 4.7/5
Member Review:
"Smooth"
"After using Aveeno Skin relief hand cream for 7 days, my hands felt smooth and well moisturized especially after washing hands with bar soaps." – @SCHONS
Purchase this on Shopee or Lazada.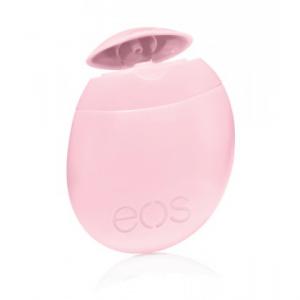 The delightfully nourishing hand lotion. A combination of velvety softness and refreshing, light fragrance, eos hand lotion is packed with nourishing shea butter, aloe, oats and antioxidants to keep your hands beautiful, soft and smooth. EOS Hand Lotions are 24 hour moisture, fast-absorbing and non-greasy.
Highly rated at 4.7/5
Member Review:
"Skin Quencher"
"Packed in a conveniently shaped container, it fits into any pocket or bag to moisturise dry hands. It has a nice, light scent that is not too overpowering, and it does not leave any oiliness or stickiness behind after use." – @WINNIETANYJ
Purchase this on Shopee.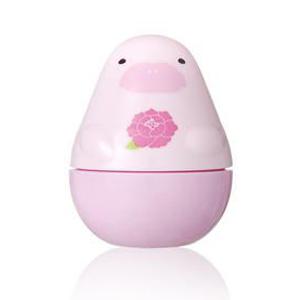 Etude House has created some hand creams formulated with natural mixture of herbs, Shea Butter and Olives to moisturize, heal and soothe hands. Different products exist with nice packaging. The Pink Dolphin Hand Cream has peony scent.
Highly rated at 4.6/5
Member Review:
"Best eyeliner out there!"
"I have used more than a few brands to find the best black eyeliner, and I have to say this is it. Glides on your eye easy, no mess when trying to make the perfect cat eye or a simple line for definition. The eyeliner doesn't smudge and can stay on all day, no touch-ups needed. I have re-purchased this item multiple times."- @NOCTURNALJUJU
Purchase this on Lazada.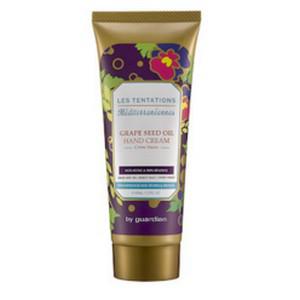 For anti-aging & skin renewal. Intensively moisturises and improves skin and improves skin complexion on hands with excellent anti-aging, antioxidant and skin renewing properties.
Non-greasy texture for quick absorption. Formulated with French Barley Malt and Albania Sweet Violet and eco-certified Mediterranean Grape Seed Oil.
Highly rated at 4.5/5
Member Review:
"Calming Scent"
"I love the scent very much. Although my sensitive nose can get triggered by sneezing because of its super calming effect. It is not sticky to the touch, moisturises my hands perfectly. The purple colour is really fun and it is long lasting." – @KHAIRATUN
We rely on our hands for everything we do. They're also the spot where signs of ageing are instantly noticeable. It's time to give them the TLC they deserve. Especially now during these Covid-19 times where handwashing and alcohol based hand sanitisers are drying our skin out. Luckily there is an abundance of trusted hand creams out there in the market. No matter your budget, we have you covered!
Read more related articles:
Top 5 Hand Sanitizers To Protect You From COVID-19
Top 5 Best Eczema Creams To Help Soothe Itchy Skin
These 5 amazing lip balms will keep your lips soft and supple all day!