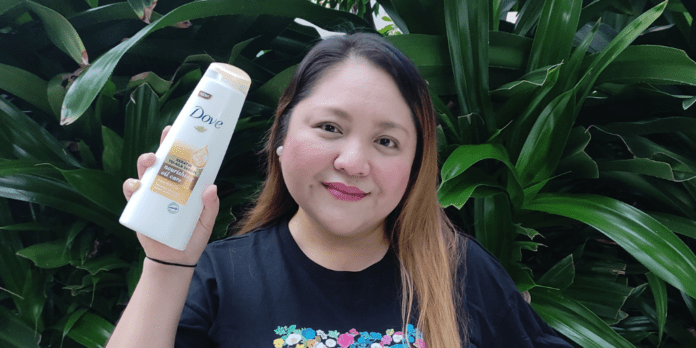 Frizzy hair can be really challenging to manage, especially in the Philippines, where the humidity makes it even trickier. Frizz is usually caused by moisture in the air that disrupts the bonds inside each hair fibre. Therefore, choosing the right hair care product is essential to tackle frizzy hair. For starters, you will need a reliable shampoo that can protect your hair from the humidity.
With a wide range of hair care products out in the market that can help tackle hair frizz, we chose to review four of Dove's new shampoo range, enriched with Keratin Tri-Silk Serum. We enlisted the help of our Try and Review community of 232 consumers to test the effectiveness. Read on to find out if it helped our members achieve smoother and softer hair!
One of the main properties is its triple action formula (keratin, repair fibre actives, and serum capsules) that targets the roots of your tangled mane for extra beautiful hair. The range consists of 4 variants to target specific hair concerns for everyone, so there is no strand left behind.
Frizzy hair no more with Dove Keratin Tri-Silk Serum Straight & Silky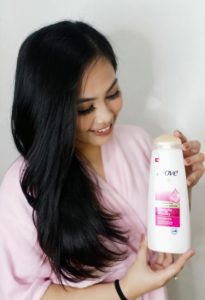 If straight and soft hair is your cup of tea, Straight & Silky is your best bet. It uses essential amino acids (lysine) to boost hair health for deep nourishment. This shampoo not only helps you achieve silky smooth and straight hair but using it also makes managing long hair a lot easier. Member @Cindy Solano reviewed, "Having long hair is not easy. But after using this shampoo, my hair is manageable and smooth. It looks healthy and shines instantly. Goodbye frizzy hair!". Daily usage will leave you with extra straight and smooth tresses.
Repair damaged hair with Dove Keratin Tri-Silk Serum Intense Repair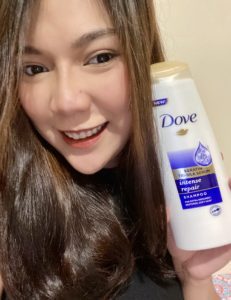 To combat rough and dry hair, Dove Intense Repair is your go-to shampoo, formulated with repair fibre actives to help repair the hair surface and reconstruct it from within. Member @ACRodri commented, "My wet hair did not tangle and feel brittle after it dried. It's just light, shiny and bouncy with the right amount of volume and significantly less frizz. Will definitely make the switch". Dove Intense Repair also increases your hair's resistance to future damage. 
Say goodbye to hair fall with Dove Keratin Tri-Silk Serum Hairfall Rescue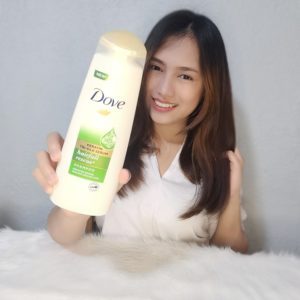 Hairfall Rescue is the variant for those struggling with hair fall. It contains a DynaZinc complex of hydrolysed yeast protein and zinc that can help nourish the roots and fortify hair fibres. Member @Arjanette noted, "As a mom, one of my struggles is having post-partum hair loss. That is why I am choosing Hair Fall Rescue shampoo! I will continue to use them because in just 3 days I noticed lesser hair fall". Dove Hair Fall Rescue seals the cuticles, ensuring resilient and strong hair.
Tame frizzy hair with Dove Keratin Tri-Silk Serum Nourishing Oil Care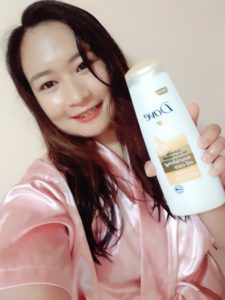 Lastly, the Nourishing Oil Care works perfectly to give your hair an extra care boost to achieve bouncy and glossy tresses. Its unique blend of weightless Nutri-oils helps protect hair from the effects of pre-mature ageing and restores smoothness, making it manageable again. Member @Keemejean reviewed, "I have wavy hair, so it requires high maintenance to keep my waves. Dove's new Nourishing Oil Care shampoo really did its job by not stripping my hair's natural oils, thus retaining its moisture and nourishing it". Feel your hair spring with every step you take!
Tried and tested by Try and Review's community of real users, Dove's new Keratin Tri-Silk Serum shampoo is great because it caters to people with different hair types and hair concerns. With the help of either of those four variants, frizzy hair will no longer stop you from enjoying fun in the summer sun! Check them up at leading drug stores or online via Shopee, Lazada and Watsons now!
This article is written in partnership with Dove. All opinions shared are based on authentic and honest reviews from real users.
Read more recent articles:
Micellar Water: Could It Be The Gentlest Way to Cleanse Your Skin? Hear From Real Users Retinol: Benefits, why, how, when and what products are good?
Why you should totally be using this NEW mouthwash: Tried and reviewed by real users