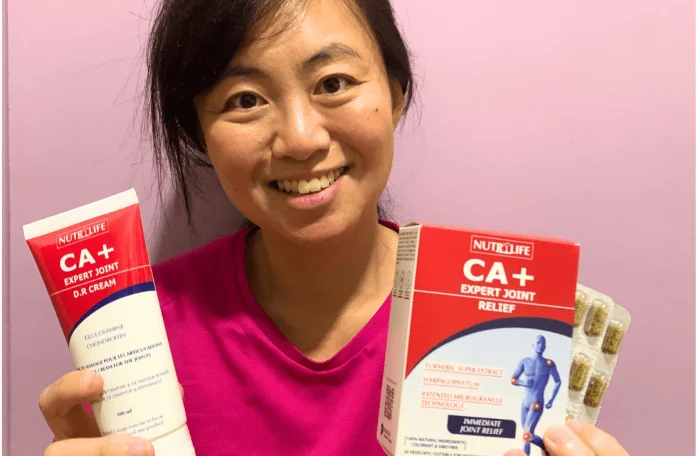 Joint pain is a common ailment among people across the globe. Many turn to non-steroidal anti-inflammatory drugs and other medications for relief. However, the increasing inclination towards natural remedies has brought glucosamine products into the limelight. Glucosamine, a compound found naturally in our connective tissue, plays an important role in maintaining healthy joints.
In a recent campaign, 100 real users tried the NutriLife CA+ Expert Joint Relief Supplement and D.R. Cream. Their testimonials underscore the significant improvement many experienced. Glucosamine for joint pain isn't a new concept, but how does the NutriLife CA+ Expert Joint range stand out?
Real Users, Real Testimonials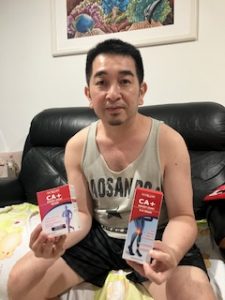 @Mikwek, who tried the D.R. Cream, shared, "After trying CA+ Expert Joint DR Cream the pain is relieved…I will recommend this to those who have joint pain and looking for a quick fix." Such positive results are echoed by many others, including @freddo75, who found relief from chronic knee pain, "I have chronic knee pain due to injury when I was young ever since I have applied the cream my knee cap is better and pain are lesser" and @shinny ong, who hailed the cream as a "lifesaver" for occasional joint discomfort "This cream has been a lifesaver providing instant relief whenever I experience occasional joint discomfort. Whether it's after a long day of activities or during times when my joints need some extra support the NutriLife Joint D.R. Cream comes to the rescue…"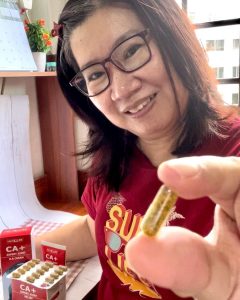 Moreover, CA+ Expert Joint Relief supplement users also expressed positive effects. @Henrygoon noted the supplement's beneficial effects after just one week, highlighting its use of natural compounds like turmeric "This oral supplement uses natural ingredients such as turmeric[…]. After taking it for a week I felt more comfortable at the knee and other joints on my body." @happymom felt her knee pain lessening after four weeks "Have been taking this supplement for about 4 weeks. I can feel that my knee pain is slowly getting lesser[….]", and @avaazlin emphasized its efficacy, especially when combined with fish oil, for inflammation relief "I was sent this a few weeks ago and my doctor said it is best to consume turmeric with fish oil to increase its bioavailability. And yes I can feel my joint especially my left knee which does ache during colder weather […] feels lighter. It really works for inflammation of not only the joints[…]".
What Makes It Special?
It's not just about pain relief. The CA+ Expert Joint DR Cream has won users over with its natural ingredients, ease of application, quick absorption and nice smell.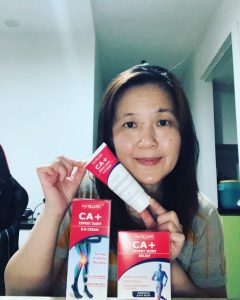 Many testers, like @Jloh, appreciated the non-greasy formula and the ease of application, while others like @Uzma_ansari highlighted its swift absorption and long-lasting effects: "It gets easily absorbed by the skin. The fragrance is nice, and it provides long-lasting pain relief. It has increased mobility in my knees. Good and effective product".
And it is not only the cream that does wonders; the CA+ Expert Joint Relief supplement enhances the benefits of glucosamine by combining it with turmeric, a powerful and natural anti-inflammatory ingredient. @Shaleentan noted, "I have knee joint pain especially from climbing the stairs. After applying the CA+ Expert Joint Cream and taking the CA+ Expert Joint Relief supplement for 3 weeks, it gives me much relief and strength to my knee joint…Thumbs up!"
Who Can Use It?
Anyone with an active lifestyle! The cream has shown effectiveness from athletes to office workers dealing with posture-related back and shoulder aches.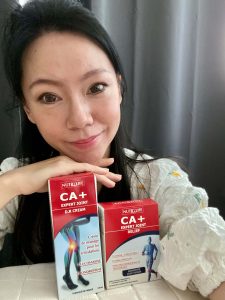 @Ziman, a ballet dancer said: "I started doing Ballet when I was 7 and have not stopped since. However with age catching up, I often experience pain in my joints especially my knees. But after applying CA+ Expert Joint D.R Cream on my knees twice daily I can resume my dance routines without the pain and aches ! I have tried other creams in the market but they are not as effective as CA+ Expert Joint Cream. Highly recommended for anyone who wishes to live an active lifestyle pain free."
Noteworthy Stats
These testimonials are compelling, but the impact becomes undeniably powerful when coupled with data. Here are some statistics garnered during the campaign:
78% of testers agreed on the effectiveness of the product in reducing joint pain within 30 days.

77% found improvements in their mobility within the same period.

A whopping 80% would purchase it, while 76% validated its efficacy in reducing joint pain.

Its lack of side effects scored a minimal 4.4/5, and absorption was rated a solid 4.4/5.
Incorporating Glucosamine in Joint Health Care
It's crucial to note the role of glucosamine in joint health. Scientific evidence from systematic reviews has revealed the beneficial effects of glucosamine supplements, especially for osteoarthritis of the knee. They have showcased a positive effect in reducing pain and promoting joint health. Consulting a healthcare provider is essential before incorporating glucosamine into your health regimen. This ensures that the use of glucosamine doesn't interfere with existing medications or conditions.
For those experiencing knee pain or other joint-related discomforts, the combination of glucosamine and other natural compounds, as found in NutriLife CA+ Expert Joint range, could be the difference between pain and relief.
Conclusion
In a world riddled with quick fixes, it's crucial to find solutions grounded in scientific evidence and real-life experiences. NutriLife CA+ Expert Joint range not only offers the benefits of glucosamine for joint pain but backs its claims with a slew of positive testimonials and solid statistics. If you're on the lookout for a solution to your joint issues or knee pain, consider NutriLife CA+ Expert Joint – it might just be the positive difference you need.
Disclaimer: Always seek medical advice before starting any new supplement or treatment. This article is informational and not a substitute for professional guidance.
Read more health-related articles:
Mental Focus: 4 ways this energy shot helps to boost energy and beat mental fatigue
Wellness products you should get to take your self-care routine to the next level
Vitamin C: Health Benefits And 3 Must-Try Products