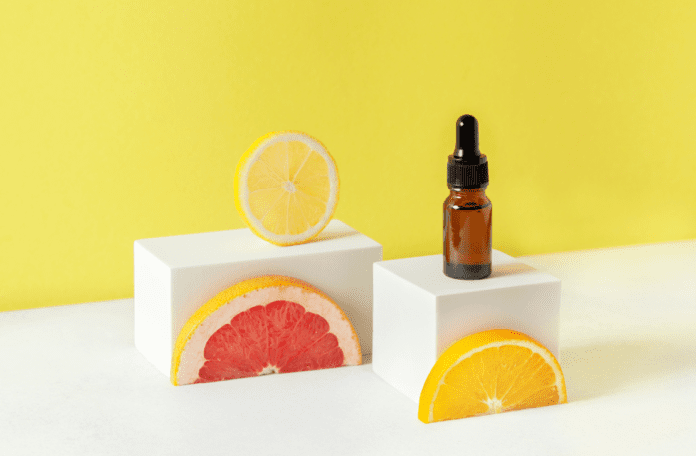 Vitamin C (Vit C) health benefits range from boosting immunity, to the development and repair of body tissues. This essential vitamin can be found in the simplest of ingredients, like fruit and vegetables.
Also known as ascorbic acid, this powerhouse of a nutrient ensures healthy functioning of the immune system and promotes heart and artery health. What's more? It also helps in the formation of collagen!
As a result, the key to anti-aging and wrinkle-free skin is, you guessed it — Vitamin C!
We've compiled a list of products that pack a punch of Vit C health benefits for you to add to your daily routine.
Where Does Vitamin C Come From?
The best part about Vit C is it's found in abundance. Fruits like mangoes, strawberries, cherries, guavas, kiwis, plums, and all citrus fruit (oranges, lemons, grapefruit) contain Vit C. Vegetables like broccoli, potatoes, peppers, parsley, mustard spinach, brussel sprouts, and kale also have amazing Vit C properties.
A simple squeeze of lemon over your meals can instantly boost your Vit C intake for the day — it's that accessible.
Skincare brands fortify their products with Vit C health benefits because even topical applications are known to help the skin feel younger and plumper!
What Does Vitamin C Do?
As a powerful antioxidant, Vit C protects our cells from harmful substances like free radicals. It lowers blood pressure, and heart disease risks! Eaten in combination with other foods, it can help with iron deficiencies!
Linked to reducing gout, Vit C reduces blood uric acid levels and promotes a healthy, functioning system. This water-soluble nutrient fights free radicals that are known to cause cancer and heart diseases.
But what does Vit C do for the skin? Topical applications of this nutrient in serum or cream forms have been studied to actively reduce aging, fine lines, and sun damage!
With continuous use, you can say goodbye to those dark spots and acne scarrings.
Let's get into some amazing products full of Vit C health benefits that can be consumed, or applied.
3 Amazing Vitamin C Products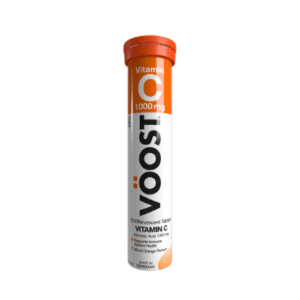 Overall Rating: 4.6/5
"Great Tasting Vitamin C Product
Fizzes from light to dark orange. The drink is very tasty, not as sour and fizzy as some brands. You can easily drink in a single shot. Convenient to bring it out and the price is comparable to the market. Definitely one of the better-tasting Vitamin C beverages!
– @Whoareuami
Read more reviews here.
If you're feeling low on energy, make VÖOST Vitamin C Effervescent Tablets a part of your daily routine. The delicious citrus flavor brings freshness and a much-needed pick-me-up. It packs the goodness of 1,000 milligrams of Vit C per tablet, perfect for meeting daily requirements.
Benefits:
Boosts collagen formation, and connective tissue health

Increases iron absorption

Vegan friendly with no added sugars
Have you tried it before? Leave a review if you have!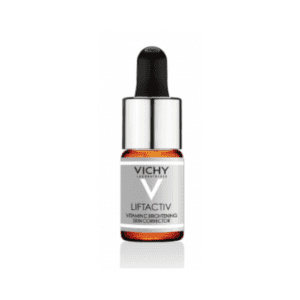 Overall Rating: 4.5/5
"Best Vitamin C Serum
Had a sudden breakout due to wrong skincare which left behind small bumps and blemishes. Came across this product and decided to give it a try. Within 4 days my bumps disappeared and blemishes lightened up. Best product I have tried!"
– @Whoareuami
Read more reviews here.
Enriched with pure Vit C and hyaluronic acid, the 10-Day Vichy Liftactiv skin booster guarantees to minimize fine lines and dullness. Just squeeze a few drops on your finger and apply them over your face every morning.
Back it up with sunscreen to enjoy these benefits:
Firmer skin

Brighter appearance and bounce

Protection against free radicals
Have you tried it before? Leave a review if you have!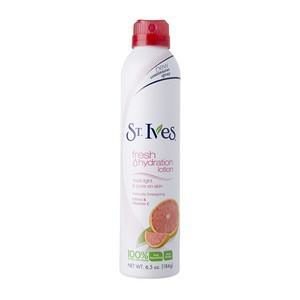 Overall Rating: 5/5
"Great!!
Had always been a fan of St Ives product due to it being affordable and its a long-standing brand. Love this product as it indeed provide moisture and hydration to my skin. It is easy and convenient to use as well. Highly recommended"
– @Puredevote
Read more reviews here.
St. Ives brings you a refreshing lotion spray with the goodness of shea butter, grapefruit extracts, and Vit C. The Energizing Citrus and Vitamin C Fresh Hydration Lotion Spray is perfect for travel as well.
Benefits:
Non-greasy, fast absorbing formula

Energizes, moisturizes, and rejuvenates skin

Anti-aging properties
Have you tried it before? Leave a review if you have!
So what are some of your favourite Vitamin C products that you swear by? Share it with us by leaving a review on those product on Try & Review's website and let us know down in the comment box below!
Here are some articles on the latest in skin, beauty, and health:
Immunity-Boosting Foods That Can Help Fight The Flu
Best anti-ageing skincare products for you to age beautifully
Aloe Vera: Its Multiple Benefits and Recommended Products