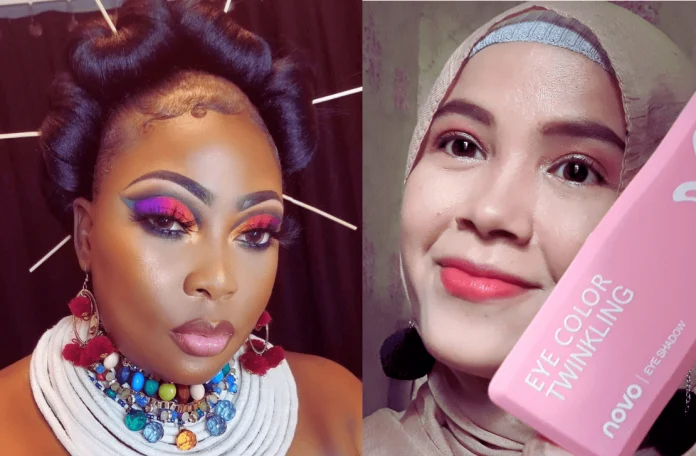 Halloween is an enchanting time to unleash creativity and embrace bold and daring makeup looks. Why not embark on a thrilling journey this year and elevate your last-minute Halloween makeup look with mesmerizing special effects? This captivating article presents five spine-chilling Halloween makeup ideas that will leave you spellbound. From spooky looks to fun looks and whimsical creations, the best Halloween makeup ideas will put you on top of your regular makeup and ensure your visual shines brighter than a jack-o'-lantern.
To ensure you achieve stunning results with your unique look in your favorite Halloween costume, we have meticulously curated a collection of top-rated products. These recommendations are backed by the Try&Review community, guaranteeing a bewitching transformation. Whether you're a professional makeup artist or just starting, we've covered you with various good choices.
Dazzling Halloween Makeup Ideas
1. Glamorous Vampire
The "Glamorous Vampire" is one of the best glitter Halloween makeup ideas to add a touch of elegance and mystery to your Halloween look. Whether you're channeling the enigmatic Dracula or embodying the allure of a sultry vampiress, the timeless appeal of glamorous vampire makeup never fades.
Here are some tips to make this look simple to do:
Use a liquid eyeliner for a more precise application.
Apply the false eyelashes before the eyeliner so you don't get any product on them.
Use a lip liner to help the lipstick stay in place.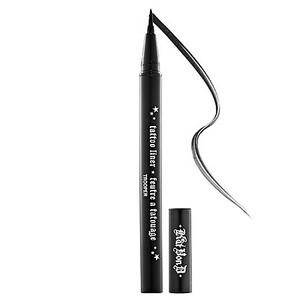 With the right tools, you can transform into the epitome of elegance and mystery. One such tool is the Tattoo Liner from KVD BEAUTY. This black eyeliner is renowned for its exceptional quality and performance.
It has garnered praise from beauty enthusiasts like @Stephysyy, who considers it a personal favorite product "This eyeliner has been one of my favorites and holy grail!!! It doesn't budge and is long-lasting. I love the way you can easily use it because it glides perfectly. The color is pigmented and is really perfect for the super sharp wing liner because of the tip. A little pricey compared to other eyeliners out there but is definitely worth the money!"
@Mindprowlxr also commended this eyeliner for its ability to facilitate intricate drawings, even allowing them to doodle Halloween spider webs without smudging. Its highly pigmented formula ensures vibrant color payoff, while its long-lasting properties ensure your makeup remains intact throughout the day.
Whether you're attending Halloween parties, participating in costume contests, or simply aiming to impress your friends with your transformation into a creature of eternal darkness, the Tattoo Liner from KVD BEAUTY is an excellent choice.
2. Enchanted Fairy
The enchanted fairy look brings a touch of whimsy and magic to Halloween. By embracing this ethereal style, you'll feel like you've stepped out of a fairy tale, radiating charm and grace. It's the perfect choice for those who want to embody the enchantment of the mystical realm.
To create this captivating look, here are some tips to make it simple and achievable:
Use a cream or powder blush for a more natural-looking finish that complements your fairy-inspired makeup.
Apply the glitter or fairy dust accents with a small brush or your fingertip to add a touch of sparkle and magic to your eyes.
Be mindful not to overdo it with the glitter, as it can be quite overwhelming. A little goes a long way in creating an enchanting effect.
By becoming an enchanted fairy, you tap into the essence of Halloween itself. This look is perfect for parties, trick-or-treating with the family, or adding magic to your special occasions.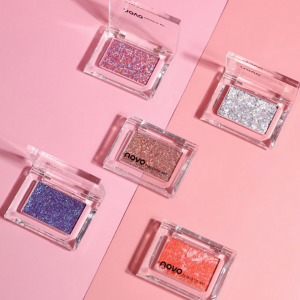 If you're looking for a product to help you achieve this look, consider trying the Monochromatic Eyeshadow by Novo. It's a great option for a portable glitter eyeshadow with large glitter pieces and holographic colors, perfect for day or night.
Users like @Iezaa Zain have found it "Easy way to touch up for dinner or special event. So easy to apply, smooth and the effect is soo dramatic. U will fall in love immediately if u love glitter effect. Try one and u won't regret."
Similarly, @@Sheeeyra shared "If you're kikay and love anything sparkles this monochromatic eyeshadow by novo is for you!!! I love color and the holographic effect on it on my eyes and I use it also as a highlighter. It's so cute." @Chardine.Petallar5cdce965ae762 appreciates the sparkling effect of the product, which "makes my eye look dashing and beautiful. Love the effects giving me. All color are awesome.".
3. Galactic Goddess
The Galactic Goddess look transports you to the far reaches of the universe, where stars, planets, and galaxies come to life on your face. It's an otherworldly experience that allows you to shine as bright as the cosmos.
To create this mesmerizing look, here are some tips to make it simple and achievable:
Use a liquid eyeliner for the stars and planets to achieve more precise details.
Be creative with your design! There are no rules when it comes to creating a galactic makeup look.
Becoming a Galactic Goddess allows you to embody the mysteries of the universe and add a cosmic touch to your Halloween party.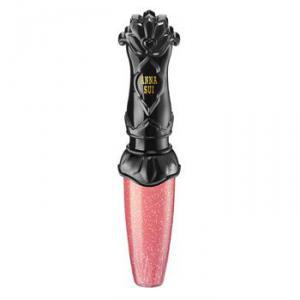 A product the T&R community loves and should be on the list of this makeup style is Glittering Lip Gloss by Anna Sui. The member  @Wyling "loved the rose smell of the lip gloss! The shine was amazing! The product met expectations, though lasting power was not there and need to reapply. The product had slight plumping effect and made my pout look sexy!".
Also, @Shals20 "loved the color and the way it glided on easily. Gave me that pinkish natural glow on my lips without looking over for the day. Can be used both during the day and night. Found it moisturising too!"
4. Mermaid Scales
Mermaids have captivated our imagination and been a source of fascination and folklore for centuries. By transforming into an enchanting sea creature with the Mermaid Scales look, you can combine fantasy with beauty and embody the captivating allure of the ocean's depths.
Transform into a captivating mermaid this Halloween by using a glitter glue to ensure that your glitter and sequins stay put. This will guarantee that your mermaid scales look stays flawless all throughout the festivities. By embracing the mystical allure of the sea, you add enchantment to your Halloween celebrations that are sure to mesmerize everyone.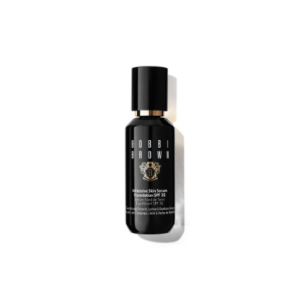 Try the Intensive Serum Foundation by Bobbi Brown for a truly flawless look. This lightweight, long-lasting foundation provides excellent mid to full coverage and fantastic texture. It's specially designed to conceal skin tone unevenness and minor imperfections, leaving your face looking like a work of art. With its soft focus effect, the foundation doesn't cake or crease even after a full day of wearing.
Users like @Qqueex appreciate "Foundation is lightweight and long lasting! Superb mid to full coverage with an amazing texture. After application, my face looks really perfect and it's able to conceal any skin tone unevenness and minor imperfections to reduce the appearance of fine, dry lines. Has a really nice soft focus effect and doesn't cake or crease after a full day of wearing!"
Moreover, @Caris_03 confirmd it's "one of the best vitamin enriched face base & intensive serum foundation that I had tried from Bobbi Brown! The textures are not too thick yet the coverages are good enough. It works like magic with these two combinations. Able to cover up my uneven skin tone & dark circles. The face base has a very soothing essential oil smell which I feel it's relaxing & calming for my sensitive skin…The foundation Intensive Serum Foundation with SPF 40 is a indeed a radiance-boosting foundation."
5. Sparkling Witch
Unleash the magic of Halloween with these iconic witches embodied by the Sparkling Witch look in a black dress and a smokey eye. Whether you're partying or trick-or-treating, this look is bound to enchant anyone who sees you. Cast a spell, embody the magic and allure of these spellbinding characters, and experience the true essence of Halloween.
To make this look simple and precise, use a liquid eyeliner for the crystals, ensuring their accuracy. If you aim to embody a witch's allure, don't look any further! This spellbinding costume combines the timeless charm of a witch with a touch of glamour, making it an excellent choice for anyone who wants to embrace their inner enchantress while adding a sprinkle of magic.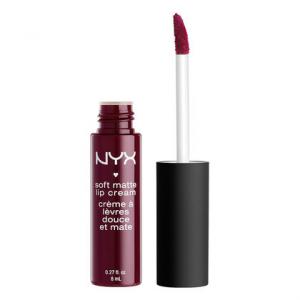 The best thing is that you could be an evil or good witch, but the Wanderlust lip eye collection is definitely your must-have item. Accordingly, @Sebbie asserted, "This is a must-have liquid matte cream lip product. With just one glide, you can see full pigment without drying the lips. It is easy to glide without tugging.
Though it is not waterproof and transfer-proof. What's nice about this product is, that you can just put an ample amount and make it your everyday tint then you are ready to go! Building up the color is not a problem. You can go for a more sophisticated look just by adding more products without looking patchy. It's also not heavy on the lips. It is best for beginners! The price is much cheaper than other brands without compromising the quality of the product!"
@Pisceshirin also shared, "I've become a religious fan of this product! It's suede and soft, doesn't dry your lips, and the pigment is just wow. Won't flake or feather and stays put for 5-6 hours straight with minimal touch-ups required. Copenhagen shade is the perfect one to glam your entire look up."
Pro Tips for a Flawless Finish
Consider using a setting spray to keep your makeup perfect throughout the Halloween night. This magical elixir will lock your makeup in place with just a few spritzes, preventing smudging and fading. It's the ultimate secret weapon to ensure your look stays intact during all the Halloween festivities.
For intricate designs, especially if you're going for a Harley Quinn-inspired look or any detailed Halloween-themed designs, black liquid eyeliner is your best friend. Its precision and intense color make it ideal for creating intricate lines, patterns, and shapes that elevate your Halloween makeup game.
Lastly, for a quick and easy Halloween look, grab your favorite bold red lipstick and swipe it on for an instant classic vampire look. A striking red lip can be the centerpiece of your makeup, adding an air of mystery and allure to your appearance. So, try these pro tips and get ready to slay this Halloween season with your flawless makeup!
These glitter Halloween makeup ideas aren't just impressive. They're also simple to achieve and upgrade your Halloween makeup skill level, making them perfect for beginners and enthusiasts. Choose the perfect way to express your creativity this Halloween and become whoever you wish. So, choose your favorite, grab the recommended products, and let your Halloween magic shine!
Read more beauty-related articles:
Community-Approved: Best Eyebrow Pencils For A Perfectly Natural Finish
Lip Bloss: We share all about this TikTok trend and product recommendations
Foundation Brushes: Top picks tried and reviewed by makeup lovers