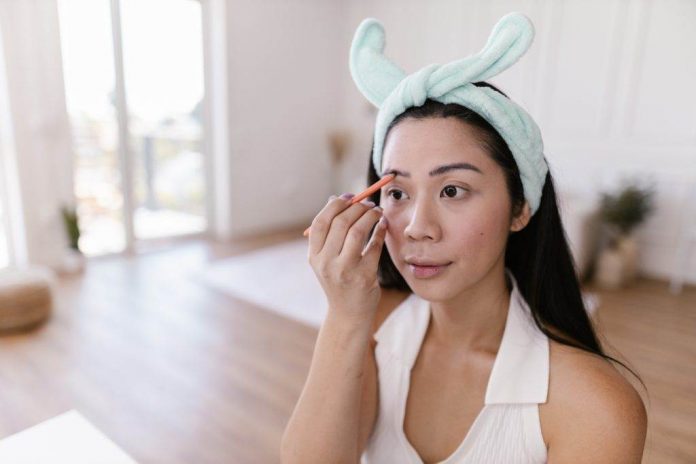 Achieving the perfect brows with the right pencils is the finishing touch of any makeup routine. It complements your look with a more defined brow that can balance the bold eye or lip colors.
The best eyebrow pencils can help enhance the appearance of the eyebrows by adding depth and dimension. With small, hair-like strokes, you can create a more natural-looking brow that complements your facial features. Sparse areas in your eyebrows tend to look uneven or thin. Therefore, choosing quality eyebrow pencils can help fill in these areas and create the illusion of fuller brows. Furthermore, eyebrow pencils can define the shape of the eyebrows and create a more polished look. By outlining the shape and filling in any gaps, you can create a more defined and symmetrical brow.
For a well-put-together look, you need good eyebrow pencils to help you. However, with so many options on the market, it can be difficult to choose. That's why we've compiled a list of the best eyebrow pencils based on ratings and reviews to help you find your new go-to eyebrow pencil.
Highest Rated Eyebrow Pencils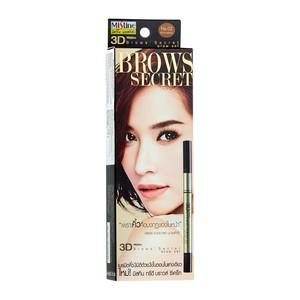 Overall rating: 5/5
Our member @BellaAmor rated Sheene's Mistine 3D Brows' Secret Brow Set highly: "I like this product, it's nice, very affordable and very smooth and not [like] other brands."
Indeed, Sheene's Mistine 3D Brows' Secret Brow Set can create the perfect brows in just 3 steps. With its eyebrow pencil, you can create a unique and precise brow shape easily. Also, in the set, you have an eyebrow powder to blend your brows, making them look fuller and more natural. Finally, there is an eyebrow mascara for your brows to look even more defined and distinct.

Overall rating: 5/5
Our member @A1ys5a recommended this product as "this eyebrow is a nice makeup that I had because this gives me the easiest way to draw in my eyebrow. I like this much."
Available in black, grey, and various shades of brown, Cyber Colors' Auto Eyebrow Pen comes in different shades to achieve your desired look. With a fine-tipped applicator, it is simple and fuss-free to use. Start by gently outlining the shape of your eyebrows before filling in the gaps with light strokes. Then, use the spoolie brush on the other end to blend and soften the look for a natural finish. Use it to define and enhance your eyebrows to polish your look. 

Overall rating: 4.9/5
Our member @Qqueex calls this "totally my go brow product. Very easy to use and waterproof and sweat resistant. Natural colour payoff."
If you want well-defined brows that last all day, choose K-Palette's Lasting Two-Way Eyebrow. Designed with a powder and liquid tip on each end, you can easily choose the look you wish to achieve. With its smudge-proof and water-resistant formula, you won't have to worry about ruining your brows on a hot, sweaty day. Available in light and deep brown, you can select the correct color intensity to fill any sparse areas on your brows for a natural look.
Overall rating: 4.6/5
Our member @YemJavier thinks "this is perfect if you are just starting to use eyebrow pencils because it has a precise point and it is easy to blend in. The pigmentation is 10/10. It glides smoothly onto your skin. Plus! The brush is so soft and perfect for the product. I have a fair skin, dark brown hair that's why I use the shade espresso brown."
Innisfree's Auto Eyebrow Pencil is perfect for makeup beginners. Its flat, oval-shaped pencil lead makes it easy to draw wide lines when held flat. For delicate, sharper lines at the tip of your eyebrows, you can hold the pencil straight. It also comes with a soft texture, it glides over your brows and does not irritate the surrounding skin. 

Overall rating: 4.5/5
Our member @NTWJ likes this product because "the thin tip allows precise edge and feathery hair creation. very smooth application. however, it is on the pricey side for eyebrow pencil no doubt. So I use it only when there is event that I need my makeup to be on point."

An ultra-fine eyebrow pencil, Benefit's Precisely My Brow can produce natural hair-like strokes that last up to 12 hours. It is rich yet blendable, so you can transform your shapeless brows into beautifully defined arches in minutes. Also waterproof and smudge-proof, your brows will still look perfect after a long day at work. 
How to Use Eyebrow Pencils

Using an eyebrow pencil can be intimidating, mainly if you've never used one before. But with a bit of practice and the proper technique, you can easily achieve natural-looking, full brows. Here are some steps you can follow if you're using an eyebrow pencil for the first time:

Choose the right shade: The first step in using an eyebrow pencil is to choose the right shade. You want to choose a shade that either matches your natural brow colour or a shade lighter if you have very dark brows.
Brush your eyebrows: Use a clean mascara wand to brush your eyebrows upwards. This will help you see the natural shape of your brows and identify any sparse areas that need filling in.
Fill in sparse areas: Using the eyebrow pencil, fill in any sparse areas by making short hair-like strokes. Follow the natural direction of your eyebrow hairs, and make sure to use a light hand to avoid a harsh, unnatural look.
Define your arch: If you have an arch in your eyebrows, use the eyebrow pencil to define it. Start at the bottom of the arch and make small, upward strokes to create a defined shape.
Blend them in: Once you've filled your eyebrows, use a clean mascara wand to blend the color for a natural look.
Set with brow gel: To keep your eyebrows in place all day, use a clear or tinted brow gel to set them.
As with any makeup technique, practice makes perfect. Just remember to start with a light hand and build up the color as needed. With some practice, you'll be able to create beautiful brows in no time.

Hope you find an eyebrow pencil that suits you from the above recommendations. If you do, leave a review to tell us what you think!

Read more beauty-related articles:
Lip Bloss: We share all about this TikTok trend and product recommendations 
Best Cream Blush for Every Skin Tone
Long-lasting mascaras: Top 5 approved by our community!