The outbreak of Covid-19 may have forced you to work from home and spend more time in your house. As you and your family members will use the space in your home more than ever, it becomes essential to clean the common areas especially during this period of time. Along with washing your hands frequently and keeping the area sanitized, we need to take the cleaning chore a step further and consciously disinfect areas that we often touch. We have gathered some essential tips to keep the house clean with the right products.
Disinfect The Surfaces You Commonly Use: Dining Tables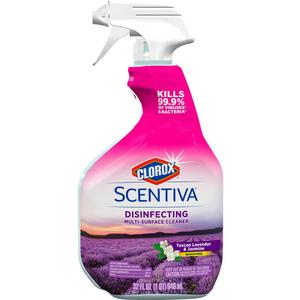 The leftover food particles after eating can grow unwanted germs on the tables and counters. Brush off the food particles and clean the surfaces with a disinfectant solution over those areas to reduce the potential growth of bacteria. Try the Clorox Scentiva Multi-surface Cleaner Spray that easily cleans dirt on surfaces and leaves a refreshing fragrance of lavender and jasmine behind.
" – It is a multi-function cleaner, it is easy and convenient to use, its smell is pleasant, it is not too strong, it can clean the dirt easily and it's very good for lapping the window."
– @wongweiwei