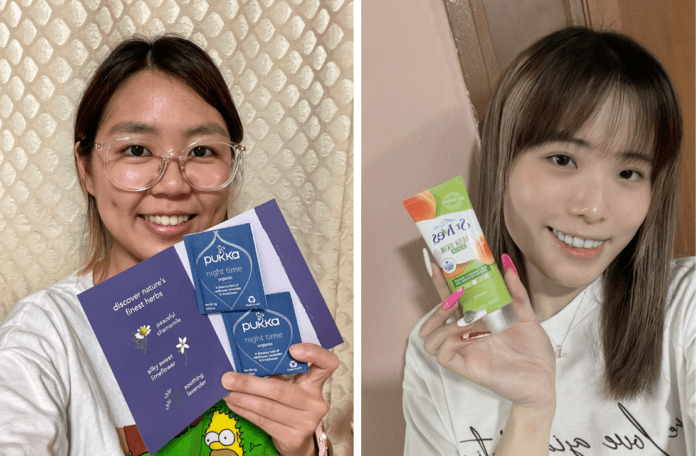 Get ready to beat the heat and embrace the sizzling summer of 2023 with the hottest products that will make your summer fresh. From refreshing drinks to cooling skincare essentials, we have handpicked the top 6 best summer products found in your local shop. Whether you're planning outdoor adventures, seeking relaxation, or simply looking for the best summer items, these products will elevate your summer game to new heights.
While you can easily find posts about the latest trends, top-selling items, and the must-have summer accessory, concentrating on the consumables you can get from your local stores would be a good idea. Despite that, nothing is stopping you from using an online store, either. So this one is for all the Shopee, Lazada, and Amazon shoppers, you might have overlooked the basics. Let's dive in and discover the community's hot summer products that will keep you cool, refreshed, and ready to make the most of this scorching season. It's that time of the year, so grab your straw hats and tank tops and take notes.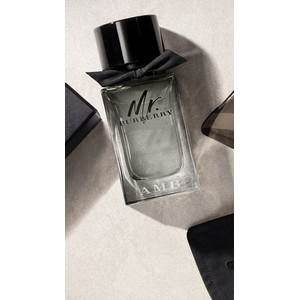 Stay hydrated and energized under the blazing sun with the refreshing Pocari Sweat Isotonic Drink. This summer essential is designed to replenish your body's electrolytes and keep you hydrated during those long, hot days. Pocari Sweat has become a go-to choice for active individuals and outdoor enthusiasts looking to maintain their energy levels and beat dehydration.
Our users have praised the unique taste of Pocari Sweat, describing it as a refreshing and revitalizing beverage that quenches their thirst like no other. With its isotonic formula, this drink helps to restore your body's electrolyte balance and replace essential minerals lost through sweating. Known as one of the top hot summer products this year, it's the perfect companion for any fun activity/pool games, sports, or simply for staying refreshed during the scorching summer months.
In the words of our member @Cpc.Ed, "After a tiring run, this is the drink not to be missed. It's refreshing and not very sweet."
With its convenient packaging and availability in local shops, Pocari Sweat is easily accessible, allowing you to enjoy its benefits wherever your summer adventures take you. So, don't forget to grab a bottle of Pocari Sweat Isotonic Drink before heading out into the summer heat. Stay hydrated, stay energized, and make the most of your summer with this popular and refreshing beverage.
Read More Reviews about this product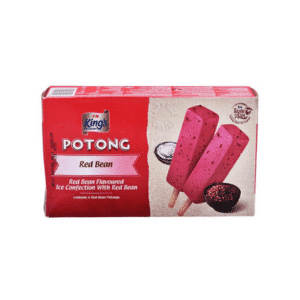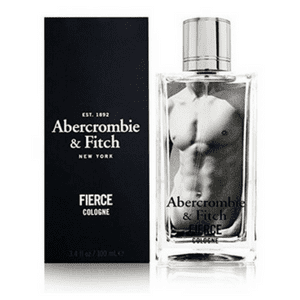 Indulge in a delightful frozen treat and beat the summer heat with King's Potong Red Bean Flavoured Ice Confection. This famous ice cream is the perfect size and flavor to satisfy your cravings and keep you cool during hot days. Its rich red bean taste and refreshing texture have become a favorite among ice cream lovers.
One of the things that set King's Potong Red Bean Flavoured Ice Confection apart is its perfect balance of sweetness and creaminess. The red bean flavor adds a unique twist, giving it a delightful and authentic taste that keeps people coming back for more. Its convenient size makes it a great on-the-go snack, perfect for enjoying during picnics, beach outings, or simply lounging by the pool.
Our members have expressed their love for King's Potong Red Bean Flavoured Ice Confection, with many praising its rich flavor and high-quality ingredients. One satisfied member,  @Queendi10 , shared her experience "Had been eating potong red bean icecream stick since young. It's a flavor for the young & old. My kid loves it. My grandmother loves it when she is around. It is not too sweet & perfect as a cool-down for the hot weather all year round. All-time favorite!"
This frozen delight is more appealing because it is available in local shops. You don't have to search far and wide to find this popular summer treat. Just head to your nearest store and grab a box of King's Potong Red Bean Flavoured Ice Confection to experience the ultimate taste of summer. Prepare to retire your ice cream makers!
Read More Reviews about this product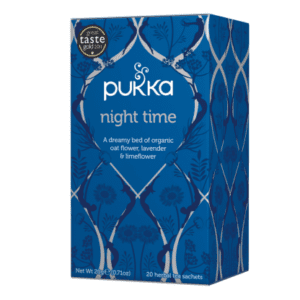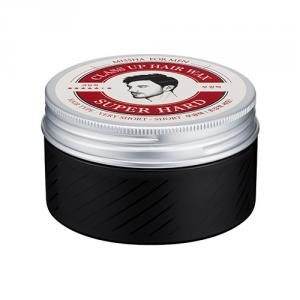 Unwind and embrace the tranquility of summer nights with Night-Time Organic Tea. This soothing and organic blend is the perfect companion for those peaceful evenings, allowing you to relax and rejuvenate after a long day under the hot sun. As the sun sets and the warm breeze sweeps through, it's no longer time for an iced coffee, you can sip on this aromatic tea to find inner calm and serenity.
In the list of hot summer products, night-Time Organic Tea is crafted with carefully selected organic ingredients known for their soothing properties. With a blend of chamomile, lavender, and other calming herbs, this tea is designed to promote relaxation and prepare your body and mind for a restful sleep. The gentle aroma and comforting taste create a soothing ritual, allowing you to unwind and let go of the day's stresses.
Users have shared their positive experiences with Night-Time Organic Tea, expressing gratitude for its ability to create a sense of tranquility. Our Singaporean member, @Nathanielwee shared: "Absolutely in love with the Pukka Night Time Organic Tea. Even without opening the wrapper, I could smell the exciting blend of floral and herbs. I frequently drink camomile tea at night, before bedtime, and after a while, the usual camomile tea gets boring because there's only one taste. But not the case with Pukka Night Time Organic Tea, it's so refreshing and exciting, and every sip is a burst of flavors. There's my favorite lavender in the ingredients as well, definitely a must-have drink at home."
In addition to its relaxation benefits, Night-Time Organic Tea is also known for its organic and natural ingredients. It's free from artificial additives and caffeine, making it a healthier choice for those who prioritize their well-being. So, brew a cup of Night-Time Organic Tea, find your favorite spot, and let the tranquility of summer nights wash over you.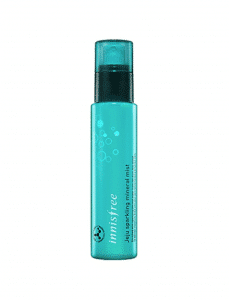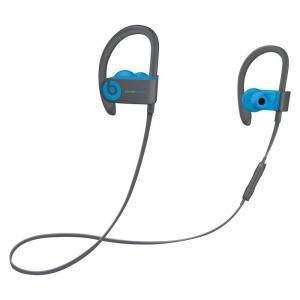 Keep your skin refreshed and revitalized during the hot summer days with Innisfree Jeju Sparkling Mineral Mist. This skincare essential is designed to provide a burst of hydration and rejuvenation, ensuring your skin stays healthy and glowing even in the scorching summer heat. Experience the invigorating benefits of Jeju sparkling mineral water, one of the top hot summer products in 2023, with every spritz.
Innisfree Jeju Sparkling Mineral Mist, ranked as one of hot summer products, is formulated with mineral-rich water sourced from the pristine Jeju Island. Known for its natural abundance of minerals, this mist delivers essential nutrients to your skin, replenishing moisture and revitalizing tired and dehydrated skin cells. The fine mist particles create a refreshing sensation, instantly cooling your skin and providing relief from the hot summer sun.
Our users have praised the invigorating effects of Innisfree Jeju Sparkling Mineral Mist, appreciating how it leaves their skin feeling refreshed and hydrated. @Jcjas, a loyal user, shared her experience, saying, "This mist is a good perk me up product.. the scent it gives off is like the time when I was in Jeju Island.. love it. Recommend trying it out.."
Aside from its hydrating properties, Innisfree Jeju Sparkling Mineral Mist is also known for its gentle formulation. It is free from harsh chemicals and artificial fragrances, making it suitable for all skin types, including sensitive skin. Whether planning a beach day, engaging in outdoor activities, or simply needing a quick pick-me-up, this mineral mist is a great choice for sunny days.
Make Innisfree Jeju Sparkling Mineral Mist a part of your daily skincare routine and experience the benefits of Jeju's natural minerals. Spritz it on whenever your skin needs a refreshing boost, and let the revitalizing power of Jeju Island transform your summer skincare game.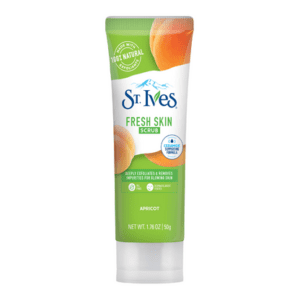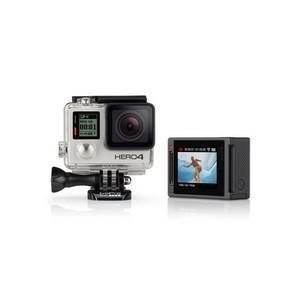 Achieve a fresh and radiant complexion this summer with St. Ives Face Scrub Apricot Fresh Skin. This exfoliating facial scrub is the perfect companion for maintaining healthy and glowing skin during the hot and humid months. Experience the power of natural ingredients and unveil a smoother, brighter complexion that's ready to embrace the summer season.
St. Ives Face Scrub Apricot Fresh Skin is formulated with 100% natural exfoliants, including apricot extract and walnut shell powder. These gentle yet effective ingredients work together to remove dead skin cells, unclog pores, and reveal fresh, rejuvenated skin underneath. The apricot extract nourishes and hydrates the skin, while the walnut shell powder provides a gentle exfoliation, leaving your skin feeling soft, smooth, and revitalized.
Our users have raved about the transformative effects of St. Ives Face Scrub Apricot Fresh Skin, expressing their love for how it revitalizes their complexion. @Potatoball, 28 years old from Singapore, shared her experience, saying, "After using the St Ives fresh skin apricot face scrub for 3 days in a row (day and night, following a gentle face cleanser), I can feel that my skin feels fresher and clearer! And also brighter! Definitely love the fruity smell from the cleanser too and most importantly, didn't felt like it had scrubbed my face off of everything. Would definitely recommend this product to those who are looking to clear impurities from their face and fear that any facial scrub would be too harsh on their facial skin!"
What makes this face scrub even more appealing is its versatility and suitability for all skin types. It is dermatologist-tested, non-comedogenic, and free from parabens and sulfates, making it a safe and effective choice for everyone. It might not fall in the category of beauty products, but it really could! St. Ives Face Scrub Apricot Fresh Skin will be a great addition to your skincare routine. With all the above benefits, this scrub deserves to be listed as one of the top hot summer products this year.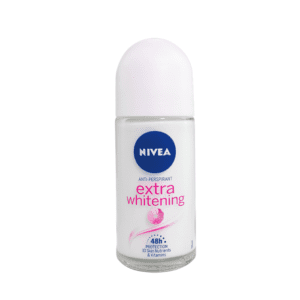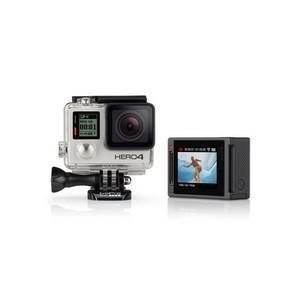 Stay fresh and confident all summer long with Nivea Extra Whitening Deodorant. This reliable deodorant is specially formulated to provide long-lasting odor protection while helping to lighten and smoothen underarms. Experience the ultimate confidence boost even on the hottest days with this trusted summer essential, you'll want to keep in your travel bags.
Nivea Extra Whitening Deodorant offers 48-hour protection against sweat and odor, keeping you feeling fresh and dry throughout the day. Its gentle formula is enriched with natural ingredients like licorice extracts and witch hazel, which help to brighten and even out the skin tone of your underarms. Say goodbye to dark underarms and embrace the confidence to wear your favorite summer dresses at the pool party while sipping on white wine.
Our users have praised the effectiveness of Nivea Extra Whitening Deodorant in keeping them odor-free and providing underarm care. @Nicey0529, 41 years old from Philippines, shared her experience, saying, "Nivea Extra Whitening Deodorant is my go-to choice for the hot summer season. It not only I've tried this product and VIOLA, it smells good! It's quick drying to leave your underarms feeling smooth and fresh. It brightens and soften your underarm's skin. And I love it!"
What sets this deodorant apart is its skin-friendly formulation. It is dermatologically tested and free from alcohol, parabens, and harsh chemicals, making it suitable for even sensitive skin. The easy-to-use roll-on application ensures effortless and precise coverage, providing you with the peace of mind you need during the summer months.
Make Nivea Extra Whitening Deodorant your go-to summer essential, and enjoy long-lasting freshness and confidence. The only thing you'll have to worry about is the bug bites. Feel comfortable and self-assured, knowing that you have reliable odor protection and the added benefit of underarm care.
Bottom line, these top 6 hot summer products are essential for maximizing your enjoyment during the summer season. From refreshing beverages to skincare essentials, each product has been carefully chosen to enhance your summer experience.
Stay hydrated and replenish electrolytes with the invigorating Pocari Sweat Isotonic Drink. Indulge in the delicious and cooling King's Potong Red Bean Flavoured Ice Confection for a delightful treat on hot days. Unwind in the evening with the soothing Night-Time Organic Tea, perfect for relaxation and tranquility.
Protect and refresh your skin with the Innisfree Jeju Sparkling Mineral Mist, providing a burst of hydration and revitalization. Achieve a fresh and radiant complexion with the gentle exfoliation of the St. Ives Face Scrub Apricot Fresh Skin. Stay confident and fresh throughout the day with the long-lasting odor protection of the Nivea Extra Whitening Deodorant.
These popular summer products have received raving reviews from users who have experienced their benefits firsthand. They offer exceptional quality, effectiveness, and enjoyment, making them must-haves for the summer months. Embrace the summer season with confidence and make these summer essentials a part of your daily routine.
Remember to stay hydrated, protect your skin, and enjoy the best that summer has to offer. These top-rated products are designed to enhance your summer activities, whether you're lounging by the swimming pools, embarking on outdoor adventures, or simply enjoying the warmer days. So while everyone is parading their new beach towels, beach bags, portable fans, insulated water bottles and other beach gears, you can rest assured you're living the good life thanks to the experience of the Try and Review users all around the world!
Embrace the summer season and make the most of your hot summer days with these popular and highly recommended summer products.
Read more related articles:
Summer Fragrances You Should Definitely Try
5 Sweat-proof deodorants to survive a humid and hot summer
Sun Protection: Sunplay For Perfect Glowing Skin This Summer!