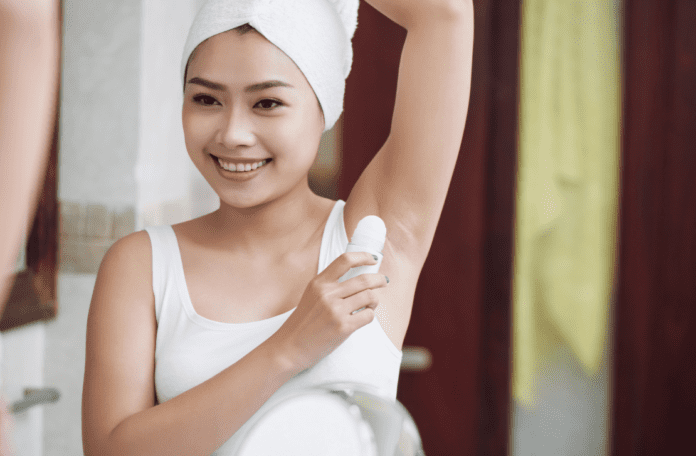 Natural deodorants can be a lifesaver especially when living in a humid climate. The hot and humid weather can be a challenge, especially when it comes to staying fresh and smelling good as it can lead to excessive sweating and body odour, which can be embarrassing and uncomfortable. While conventional deodorants may help, they often contain harsh chemicals that can be harmful to your health and the environment. Luckily, there are natural deodorants available that can keep you smelling fresh and clean, without compromising your health or the planet. 
Factors to Consider When Choosing Natural Deodorants
With so many options available on the market, choosing good natural deodorants can be overwhelming. However, there are some key factors to consider when selecting natural deodorants that will work best for your needs. Here are some things to keep in mind:
 The first thing to consider when choosing a natural deodorant is the ingredients. Look for deodorants that use natural ingredients like baking soda, essential oils, coconut oil, and shea butter. Avoid deodorants that contain harsh chemicals like aluminium, parabens, and synthetic fragrances, as these can be harmful to your health and the environment.
Natural deodorants come in a variety of scents, so you can choose one that appeals to your preferences. Look for a scent that you enjoy, but also consider the strength of the scent. Some deodorants have a strong fragrance, which can be overwhelming, while others have a more subtle scent.
One of the most important factors to consider when choosing a natural deodorant is its effectiveness. Look for a deodorant that can provide long-lasting odour protection, especially in hot and humid conditions. Read reviews and do some research to see what other people have experienced with a particular deodorant.
If you have sensitive skin, it's all the more important to choose a natural deodorant, which is generally gentler and non-irritating on the skin. Look for deodorants that are specifically designed for sensitive skin, and avoid those that contain harsh chemicals or irritants.
Finally, consider the price of the natural deodorant. While natural deodorants can be more expensive than conventional deodorants, there are still plenty of affordable options available. Consider the size of the deodorant and how often you will need to replace it, to determine if it's a good value for your budget.
By considering these factors when choosing a natural deodorant, you can find one that works best for your needs and preferences. Remember, everyone's body chemistry is different, so it may take some trial and error to find the perfect natural deodorant for you. To save you some time, here are five natural deodorants we think work best in our humid weather.
Top 5 Natural Deodorants for the Humid Weather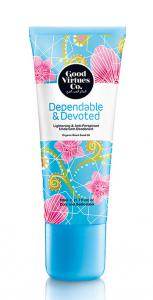 Made of organic Habbatus Sauda oil, Good Virtues Co.'s Dependable and Devoted Deodorant is rich in natural nutrients, minerals and antioxidants. These help your skin to repair, restore and rejuvenate, allowing you to feel fresh and smell good all day long. Its natural Himalayan extracts also help to lighten your skin and avoid discolouration due to harsh chemicals. 
One thing our member @Keliwurly really liked was the "lovely powdery scent that makes you smell fresh all day, like you've just stepped out of the shower. In addition, I like how it is designed to be placed upside down, so you don't have to worry about tipping the tub upside down and wait for the product to flow to the roller ball to apply! This design eliminates that problem and makes it super convenient to use!"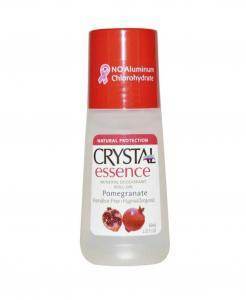 Crystal's Essence Mineral Deodorant is a mineral-active liquid deodorant roll-on with a fresh, fruity pomegranate scent. Infused with natural essential oils and extracts, it prevents body odour with a protective barrier that can last up to 24 hours. Free of aluminium, paraben and any artificial fragrance, it is hypoallergenic and dermatologist tested, which is perfect for those with skin sensitivity.
According to our member @TayMK, you would "simply love the pomegranate smell! Non-sticky, non-oily, super easy to apply. Most importantly, it's long lasting! No more body odour from the armpits!"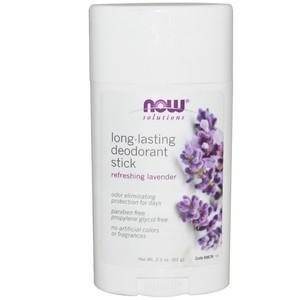 Specifically formulated to eliminate odours for days with the use of lavender oil, Now Foods' Long-lasting Deodorant Stick is completely free from paraben, aluminium and talc, so you can use it with peace of mind. It also does not contain any artificial colours or fragrances, so you can smell fresh and clean throughout the day. 
To our member @Jansng, "what first attracted me to the product was that it does not have harmful chemicals, being aluminium and talc free. The product does not contain colouring and will not stain clothing. The smell is a bit strong but it lasts a long time. It is effective and lasts all day."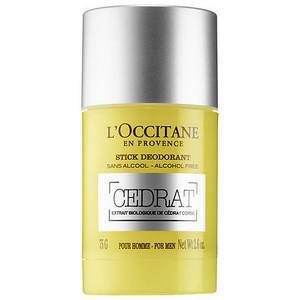 Made of organic cedrat extract from Corsica, L'Occitane's Cedrat Deodorant is specifically designed for men with its refreshingly zesty scent. Free of alcohol and aluminium salts, it is safe for daily use. Its effective formula also leaves the skin feeling fresh and non-sticky, even after a long, humid day. 
Here's our member @Pamchia's honest opinion about this deodorant: "Love this brand but too expensive. Product is easy to apply & the scent is woo… so nice. Skin is instantly refresh and you feel confident."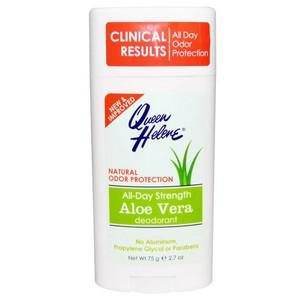 With over 90 years of experience in producing natural health and beauty products, Queen Helene prides itself in using nature's finest ingredients. This also applies to its All-Day Strength Aloe Vera Deodorant, which uses botanical extracts to inhibit odour-causing bacteria. Clinically tested for its long-lasting effect, you can enjoy feeling fresh and clean day after day.  
With the above choices, staying fresh and smelling good in humid weather won't have to involve harsh chemicals that compromise your health. There are plenty of natural deodorants available that can keep you feeling clean and confident, no matter how hot and humid it gets outside. By choosing a natural deodorant that works best for you, you can enjoy long-lasting odour protection, while also doing your part to protect your health and the environment.
So, go ahead and try out one of these top-performing natural deodorants and see the difference for yourself. Don't forget to share your review with us!
Read more personal care-related articles:
Prevent Underarm Rashes: Natural Deodorants Are The Secret
Natural Deodorants: How Effective Are At-Home DIY Deodorants?
Eczema Skin: Tips and tricks from our colleague who suffer from eczema