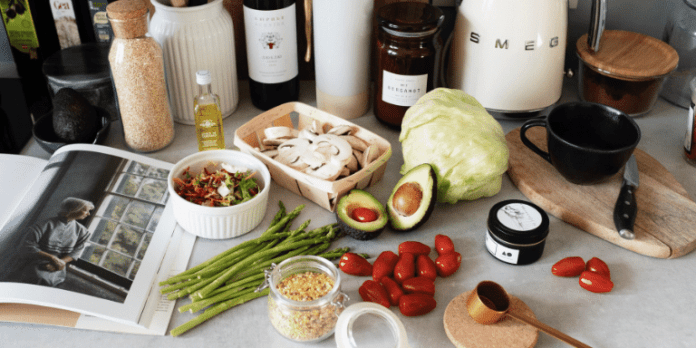 TikTok food hacks are addicting to watch. Especially those that involved new and (sometimes) weird techniques that keep us wondering if they will really work. I myself am guilty of succumbing to the trend of making Dalgona coffee when it was popular. Although my attempts were unsuccessful, it was still a fun activity to do with your loved ones. Other than recipes, TikTok videos have also taught us some useful tips and tricks for cooking. So, here are 3 viral TikTok food hacks that you should try now!
Baked feta cheese pasta
Ingredients:
Feta cheese
Cherry tomatoes
Pasta
Olive oil
Salt
Pepper
Garlic
Fresh Basil
Instructions:
1. Cook your pasta of choice then set it aside.
2. In a baking tray, add cherry tomatoes, olive oil, salt, pepper and feta cheese.
3. Put it in a pre-heated oven of 205°C for 35 mins.
4. Take it off the oven and stir the tomato juices with the melted feta cheese to mix well.
5. Finally, add in garlic,  fresh basil and your cooked pasta.
6. Stir well to serve.
Recommendation:
Overall actings: 4.8/5
SAN REMO PASTA
"This has to be one of my favourite pasta brands. It's easy to cook, has good texture with a nice taste that pairs well with the different types of pasta sauces, be it tomato or cream-based. It is also affordably priced and therefore good value for money, especially when cooking meals for family or friends." -@RENEWAL88
Chilli oil ramen
Ingredients:
Korean instant noodles
Neutral oil
Chives
Egg
Vinegar
Pepper
Minced garlic
Sesame seeds
Instructions:
1. Cook your instant noodles for 3.5 minutes and rinse your noodles in cold water after cooking.
2. Put 2/3 of soup seasoning, vinegar, minced garlic and sesame seeds into a bowl.
3. Heat up neutral oil until right before it starts smoking.
4. Pour heated oil into the bowl of seasoning.
5. Mix seasoning together and add your noodles.
6. Stir well to eat.
Recommendation:
NONGSHIM SHIN RAMYUN INSTANT NOODLE

Overall rating: 4.6/5
One of the best
"I love this instant noodle! The noodles are really springy and thick which is great because it works so well in a spicy broth. If you love spicy food, this product will definitely not disappoint. I tend to adjust the spice level according to my mood by using less of the seasoning packet when I feel like something milder. Still just as tasty, but less spicy. It's the perfect comforting bowl of food on a rainy day!" -@CLARISSATR
Cereal pancake
Ingredients:
Milk
Flour
Egg
Sugar
Sunflower oil
Squeeze bottle / Sauce bottle (for pouring)
Instructions:
1. Add milk, egg, sugar, sunflower oil and sieved flour into a mixing bowl.
2. Mix well until slightly watery consistency
3. Put pancake mixture into a squeezy bottle
4. Pour the mixture into a tiny round shape onto a heated pan
5. Cook until it turns golden brown
6. Served with milk and honey (optional)
Recommendation:
Overall rating: 4.9/5
MILK BY MEIJI
"There is something wonderfully smooth and creamy about this milk from Meiji. I have tried all the dairy brands in Singapore and I keep coming back for this one when I'm shopping. My children like it too and always ask for a glass with their dinner or at bedtime. I'm only too pleased they are getting the calcium they need for the bones and enjoying it at the same time" -@MATTSWATTON
Will you be trying out these TikTok food hacks? Let us know if you have tried it and tag us on our Try And Review social media if you made it!
Read recent articles:
5 Fat burning foods that can help you lose weight naturally and healthily
TikTok Filter: Recreate the famous "glow look" filter using makeup
Slugging Skincare: Does The New TikTok Hack Work For My Skin Type?