We understand the struggle of finding healthy recipes that are easy and quick. Thanks to our community members, we have compiled 3 easy healthy recipes for you that will take you less than 20 minutes to prepare.
A big reason we tend to not eat healthily is that we think that they take too long to make or they just don't taste good. But believe us when we say that eating healthy is not as difficult as you think. We took to Instagram to ask our loyal followers what they like to make to stay healthy. These recipes are ideal for beginners and we just had to give them a go ourselves as well. Read on to find out what these easy healthy recipes are and check out our marketing team reviews.
Fun and Easy Breakfast With Healthy Smoothie Bowls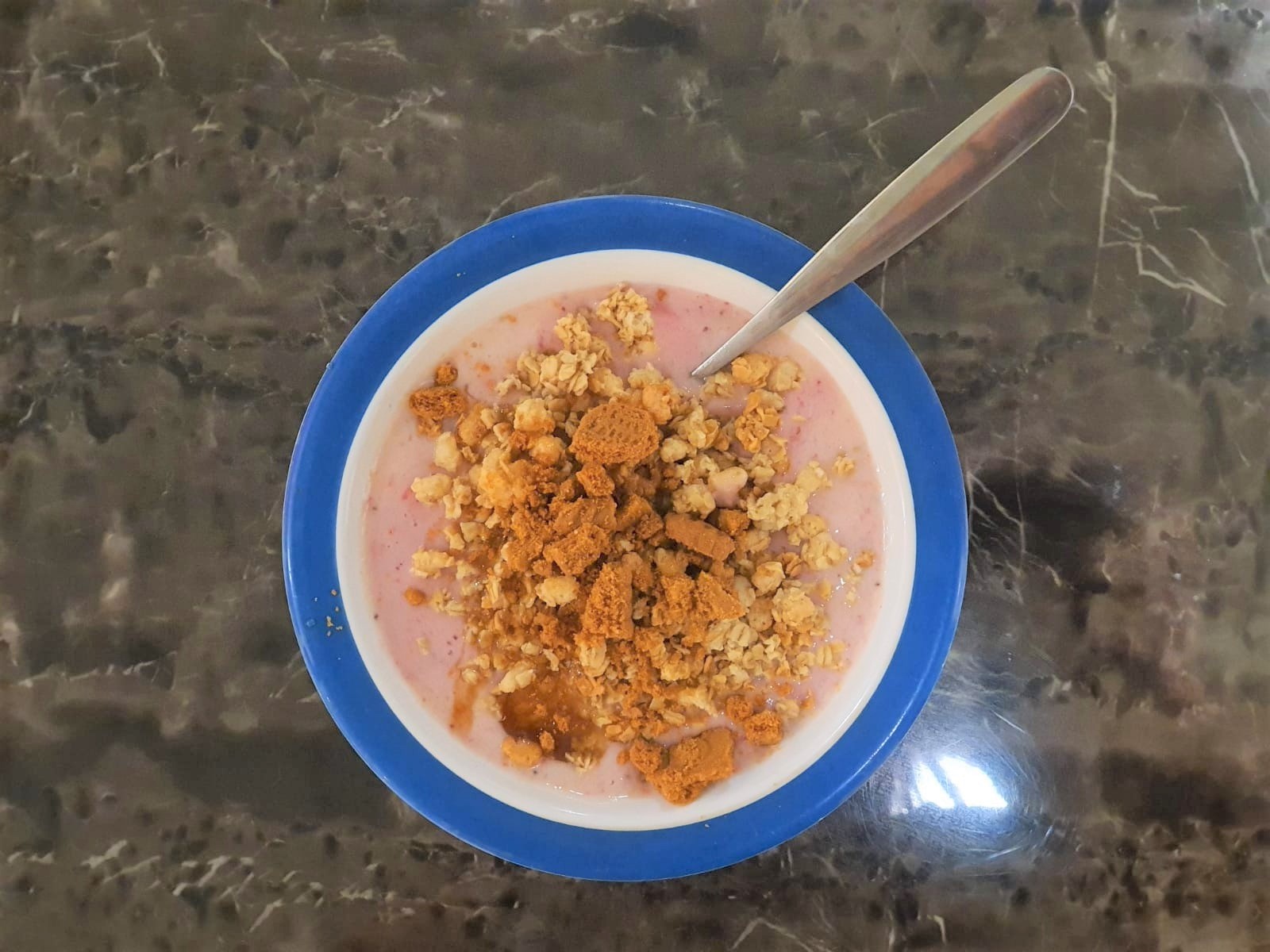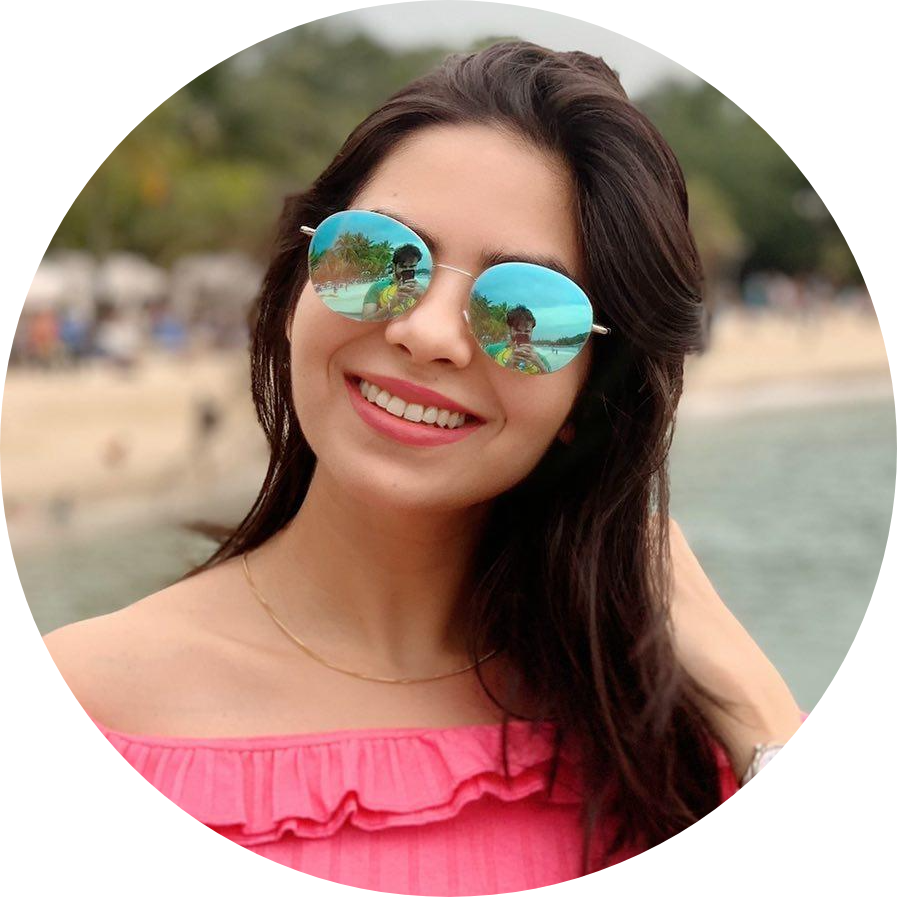 Smoothie bowls are a great way to start your mornings. This quick fruity, frozen smoothie recipe by our member @neiha_singh is sure to kick-start your morning on a fresh and energized note!
Ingredients:
2 cups frozen banana slices
2 cups frozen strawberry slices
½ cup yogurt or milk of your choice
Toppings:
Sliced bananas
Sliced strawberries
Chia Seeds
Shredded Coconuts
Steps:
Place all 3 ingredients into a blender and blend until smooth. You can add more or less milk or yogurt depending on the consistency you like.

Pour the smoothie mixture into a bowl and garnish with freshly sliced banana and strawberries. Enjoy right away!
Note: After your intense at-home workout, add some protein powder in your smoothie mixture to make it the perfect post-workout snack.
Min, our Editor and Content Marketing Intern, tried this recipe as she loves easy smoothies and this is how she rated it.
Taste: 4/5
Difficulty: 1/5
Accessibility To Ingredients: 5/5
"This recipe was really easy to make and a healthier, cheaper alternative to acai bowls that I love. Freezing bananas is a really good idea to get ice-cream like texture. However, make sure your strawberries are sweet if not you might need to add some honey to make it sweeter."
But if you don't have time to prepare breakfast and you need even quicker ideas to check out 4 easy breakfast ideas when you're on the go.
Delicious Dinner With Simple and healthy Tofu Stir Fry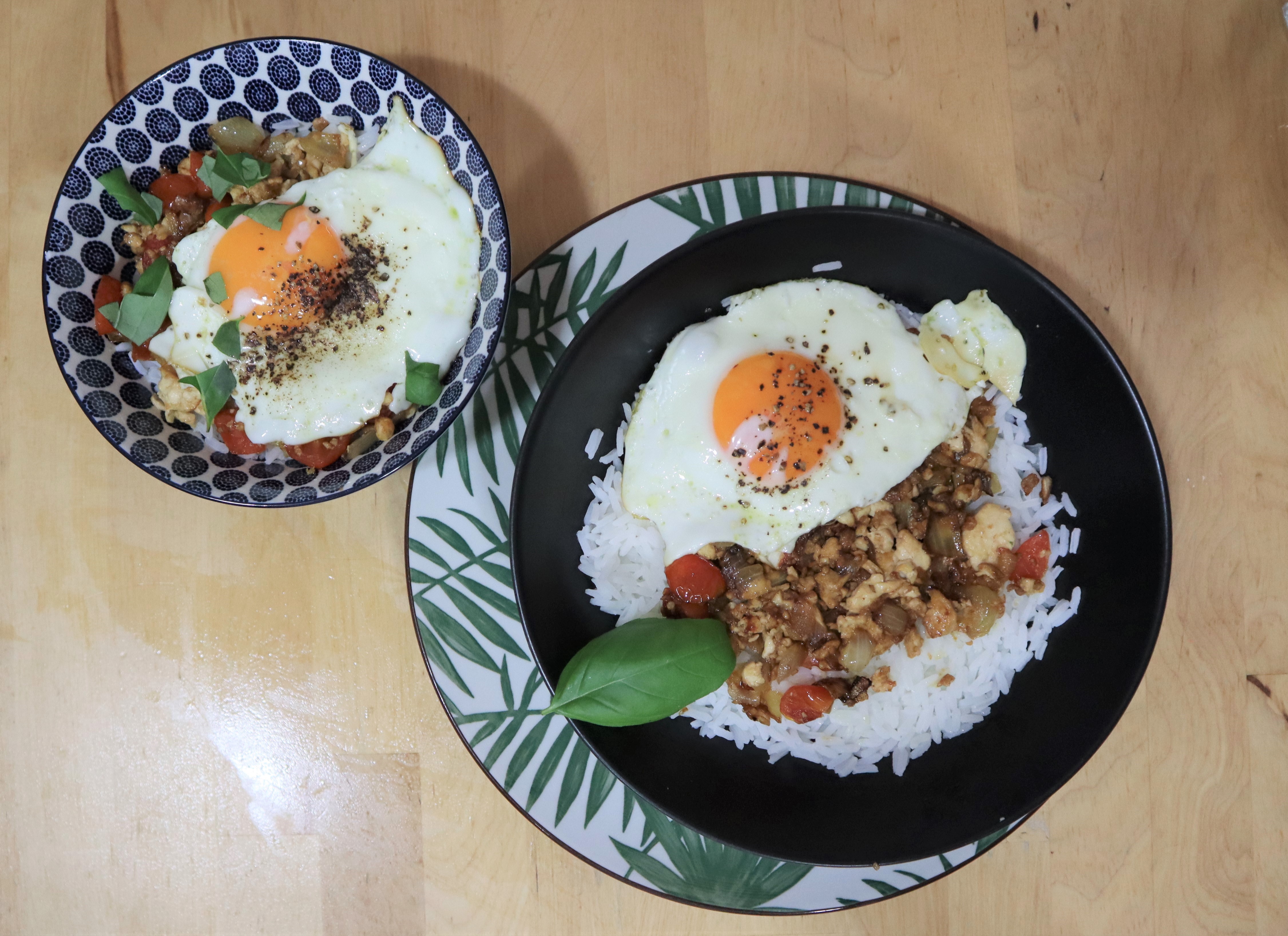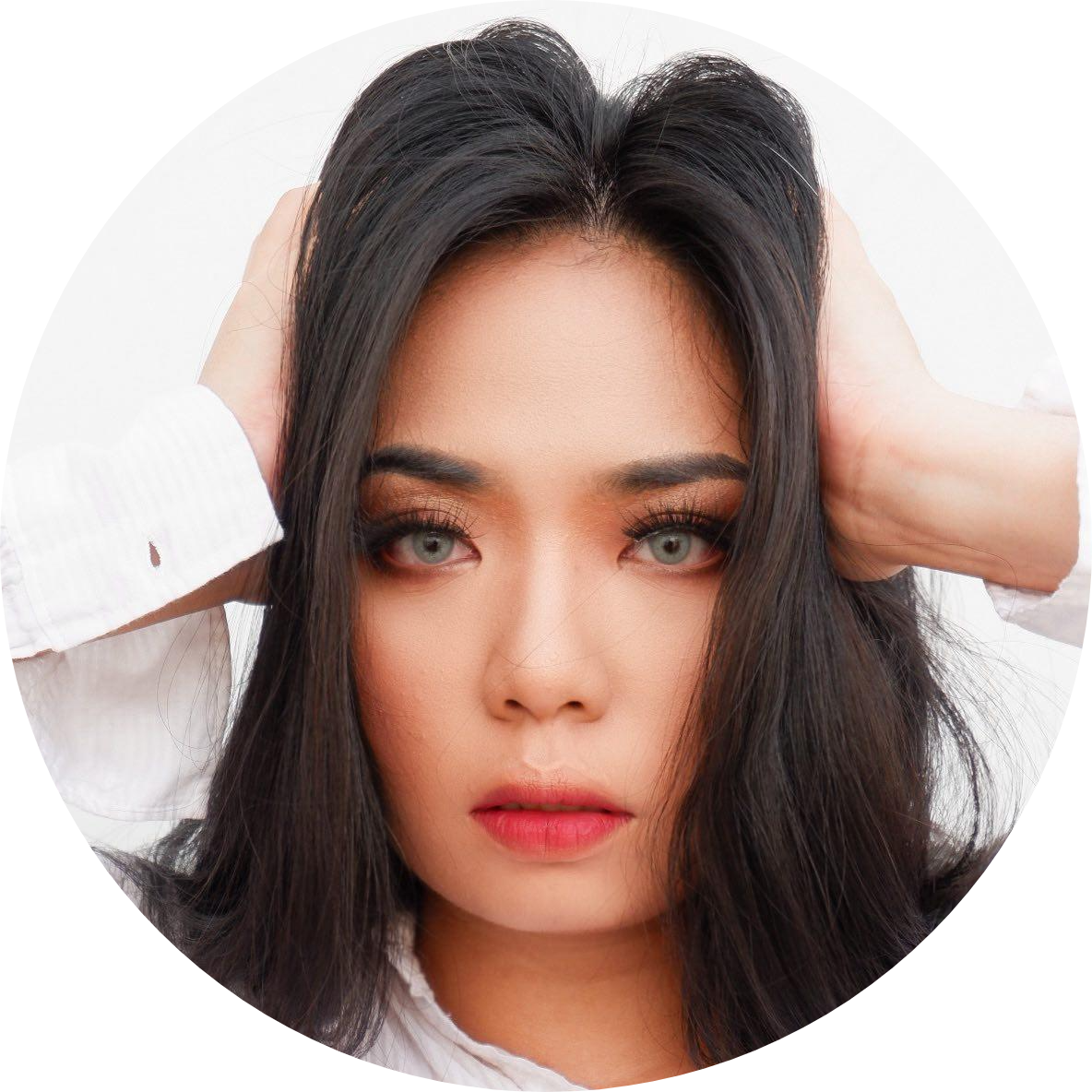 Tofus are a healthy and rich source of protein and so easy to cook. They absorb flavours very well so you can add any ingredients in them to make them taste the way you like. This easy Tofu Stir Fry is sent to us by our member @janineabellanosa that you can make if you need some tofu inspiration.
Ingredients:
1 pack firm tofu
Vegetable oil
2 tablespoons of soy sauce
Medium onion thinly sliced
Small chops of some spring onions
1 sunny side up egg
Half a cup of steamed rice
Chili Sauce (optional)
Teriyaki chicken (optional)
Steps:
Saute the thinly sliced onions and tomatoes on a heated pan with vegetable oil/butter.

Add on the square chopped firm tofu on the pan making sure not to burn them.

Evenly cook them until golden brown.

Add 2 tablespoons of soy sauce and mix them all together.

Add a little chili sauce if you like it spicy.

Put the steam rice in a bowl and top it off with your tofu and sunny side up egg.

Garnish with chopped onion springs.
Ben, our Marketing Manager, loves to cook in his free time and decided to give this easy recipe a go for one of his dinner ideas. This is what he thinks.
Taste: 4/5
Difficulty:2/5
Accessibility To Ingredients:5/5
"I have had tofus before but never tried making it at home until today. I was so surprised at how easy and quick this recipe was to make and how good it looked and tasted at the end. Definitely going to be my new go-to dinner recipe."
Healthy Dessert With Oats, Peanut Butter, And Oreos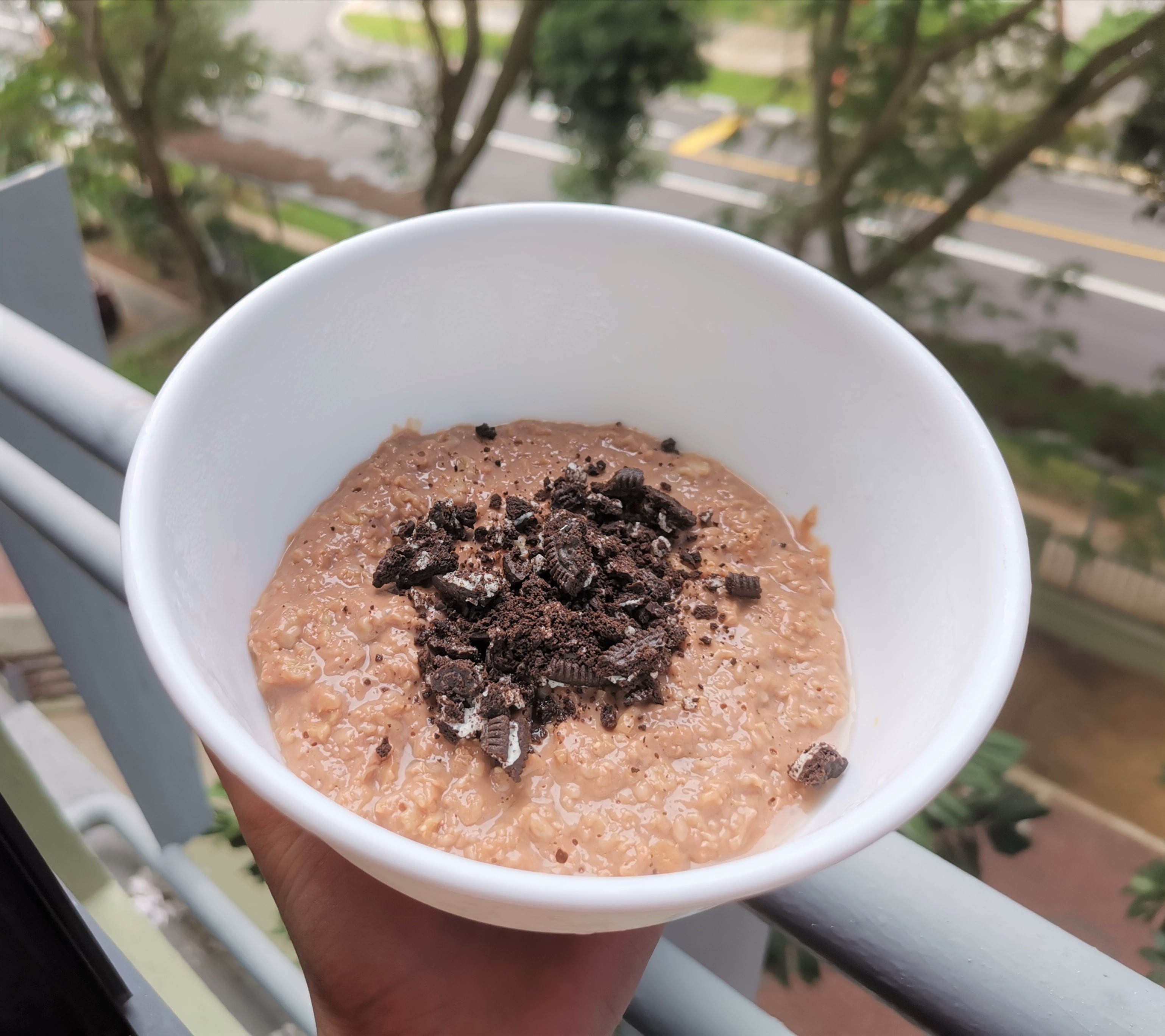 Now before you read "oats" and decide to skip this one, hear us out first. While oats are known to not be the most delicious thing in the world, by adding certain ingredients you can actually make them taste quite yummy. For this oats recipe, our member @divnchy decided to have the best of both worlds by incorporating peanut butter, chocolate chips, and oreos in them. Who said you cannot be healthy while eating chocolates?
Ingredients:
½ cup milk of your choice
½ cup oats
2 tbsp peanut butter
2 oreo cookies
Chocolate chips
Steps:
Add oats, peanut butter, and milk in a large bowl.

Add milk and mix till you get an even mixture.
Add chocolate chips.
Refrigerate for an hour at least to chill (this is the longest part but its worth it)
Crush Oreos to top it off and enjoy!
Divya, our Editor and Community Manager, is up for anything that includes chocolates. She tried this out and this is how she felt about the recipe.
Taste: 4/5
Difficulty: 1/5
Accessibility To Ingredients: 5/5
"This was my first time trying oats so I honestly did not have much expectations. But the final taste was SO GOOD! I replaced peanut butter with nutella and the oats absorbed the flavour so well. The texture takes a while to get used to but it feels like rice after a point. Loved it!"
All these recipes can also be made vegan by simply removing or replacing certain ingredients. For instance, replace dairy milk with oats or almond milk. Remove eggs if you don't want them. All these recipes can be made according to your preferences. Vegan snacks are also a great option if you want to find healthier alternatives to your snacking.
We hope you enjoyed this article and we are so thankful for our members who always share their wonderful ideas. If you tried any of them out, let us know in the comments below or share us your healthy recipes. You can even make them and tag us on Instagram @tryandreview if you want to be featured.
READ MORE FOR SNACK IDEAS
Top 3 Foods: 2020 Try and Review Awards that you need to try now!
Our Members Can't Stop Eating These Popular Snacks!
Vegan snack: New Seaweed snack Healthy and Addictive!