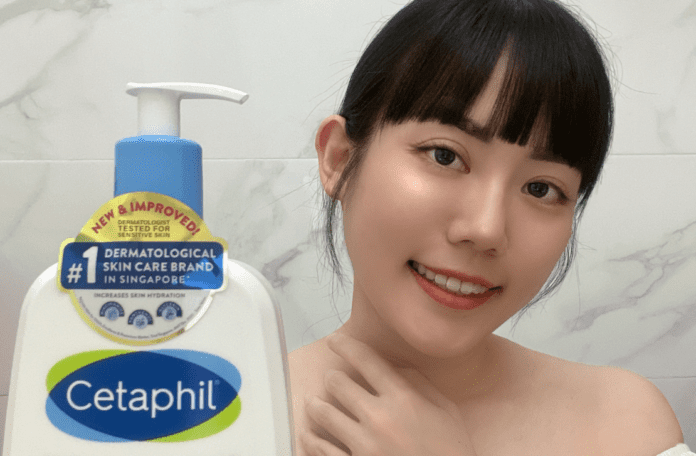 Cloud skin is a beauty trend on TikTok that involves creating a soft, dewy, and radiant complexion that looks like a cloud glowing from within. It involves using lightweight and hydrating skincare products. These would include essences, serums and moisturizers to deeply hydrate the skin. Followed by makeup products that have a sheer and luminous finish, such as tinted moisturisers, BB creams and highlighters.
How to achieve Cloud Skin? 
To achieve the cloud skin look, many people start by double-cleansing their skin to remove any impurities and ensure a clean canvas. They then apply a hydrating toner, followed by a lightweight serum or essence to hydrate the skin deeply. Next, they apply a moisturiser to seal in the hydration and add a layer of protection to the skin.
For makeup, many people opt for lightweight products with a dewy finish. Products such as a tinted moisturiser or BB cream to create a sheer and natural-looking base. They then add a touch of concealer to any areas that need extra coverage such as under the eyes or around the nose.
To finish the look, people use highlighter on their cheekbones, brow bones, and cupid's bow, to create a luminous, glowing effect. Some people also add a touch of blush to the cheeks to add a natural flush of color. Overall, the cloud skin trend is all about creating a fresh, youthful and radiant complexion that looks as if it's been kissed by the clouds.
Should you try Cloud Skin? 
Whether or not to try the cloud skin trend is entirely up to personal preference. If you enjoy experimenting with new skincare and makeup techniques and want to achieve a soft, dewy and radiant complexion, then the cloud skin trend may be worth trying.
However, it's important to keep in mind that everyone's skin is different, and what works for one person may not work for another. Before trying any new skincare or makeup products or techniques, it's always a good idea to do a patch test. You can also consult with a dermatologist or skincare professional if you have any concerns about your skin.
Additionally, it's important to remember that makeup trends come and go, and what may be popular today may not be popular tomorrow. Ultimately, the most important thing is to feel confident and comfortable in your own skin, whether that means following trends or doing your own thing.
The cloud skin trend is all about creating a soft, dewy, and radiant complexion, and achieving this look typically involves using lightweight, hydrating skincare and makeup products. Here, we share some products that can help you achieve the cloud skin look.
Product recommendations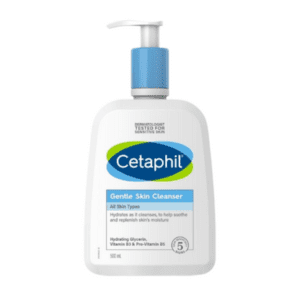 Cetaphil Gentle Skin Cleanser is a popular, fragrance-free cleanser that is gentle enough for even the most sensitive skin. It is a non-foaming formula that effectively removes dirt, oil, and makeup without stripping the skin of its natural moisture. It is also pH-balanced and hypoallergenic, making it a great option for everyday use.
@Sara2612 tried this cleanser and found it to be gentle on the skin.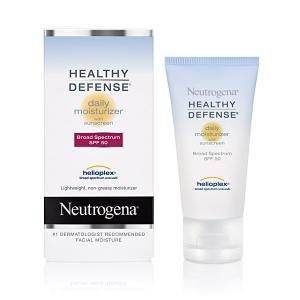 Healthy Defense Daily Moisturizer with Sunscreen Broad Spectrum SPF 50 is a high-performance daily moisturiser that protects your skin from harmful UVA and UVB rays while providing intense hydration.
Its lightweight formula is oil-free and fast-absorbing, leaving your skin feeling smooth and protected all day long. It's perfect for all skin types. @Winniemorales from the Philippines love it and reviewed that "this is definitely a must to my skincare routine".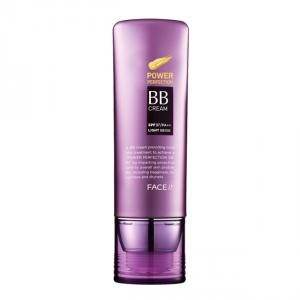 Face It Power Perfection BB Cream from The Face Shop is a multi-functional, all-in-one BB cream that provides coverage, moisturisation, and sun protection. It contains natural ingredients like arbutin, adenosine, and hyaluronic acid to brighten and plump the skin. Its lightweight formula blends seamlessly and gives a natural, flawless finish. Ideal for daily wear.
@Xojaynee tried this product and this is what she has to say about it: "My favorite bb cream right now – more expensive than other drugstore brands' bb creams, but high coverage and long-lasting!"
Do give cloud skin a try with these recommended products! et us know what you think down in the comments below!
Read more skin care related articles:
3 Skincare Routine Tips To Stop Triggering Sensitive Skin
Vichy: Does their new LIFTACTIV B3 Anti-Dark Spot Serum help with dark spots?
Try And Review's Staff Picks: Favourite Facial Cleanser According To Their Skin Type