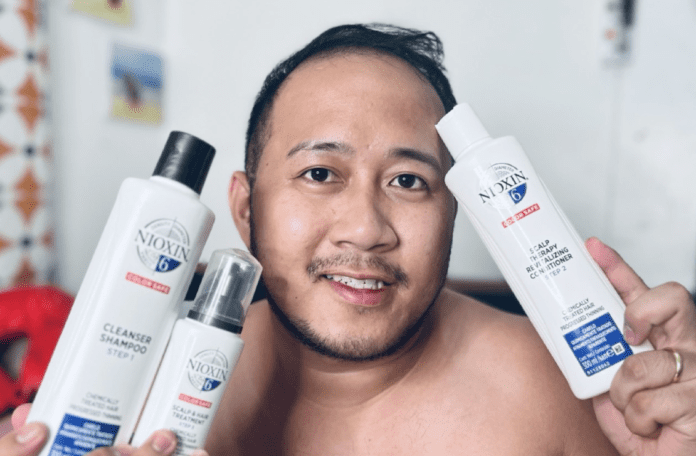 Looking for an anti-hair thinning solution for your hair problems? It's normal to lose up to 100 hairs per day as part of the normal hair growth cycle. Sometimes, however, hair loss can occur at a faster rate. Hair thinning is an issue that affects both men and women alike. Fortunately, most cases of hair thinning can be addressed through targeted treatments. Hear from real user experiences as we sought out 200 members to try Nioxin's System Kits. 9 in 10 testers saw a reduction in hair fall after their 30-day trial. Could this be the solution to your hair thinning problems? 
Nioxin System Kits are specially formulated anti-hair thinning treatments, tailored to suit different hair needs (natural/ coloured/chemically treated). Systems 1, 3 and 5 are targeted at light thinning, while systems 2, 4 and 6 are targeted at progressed thinning. Each Nioxin system kit consists of three steps: cleanse, condition and treat the scalp and hair.
Hear what our members have to say about the Nioxin System Kit as an anti-hair thinning solution:
Hair thinning is more than just hair loss, it's the loss of confidence too. Designed to strengthen, nourish and repair hair from its foundation, Nioxin's system kits can help you achieve thicker and fuller hair. Pick up a kit that is suitable to your needs from Shopee, Lazada, so you can thrive with your newfound confidence!
Read more hair care-related articles:
Scalp Psoriasis: We share how to treat it with this budget friendly shampoo
Hair Mask for Damaged Hair: Try & Review Member Approved
Split end treatment for damaged hair: How to fix it with our recommended products